LAFC condemns derogatory goal-kick chant by fans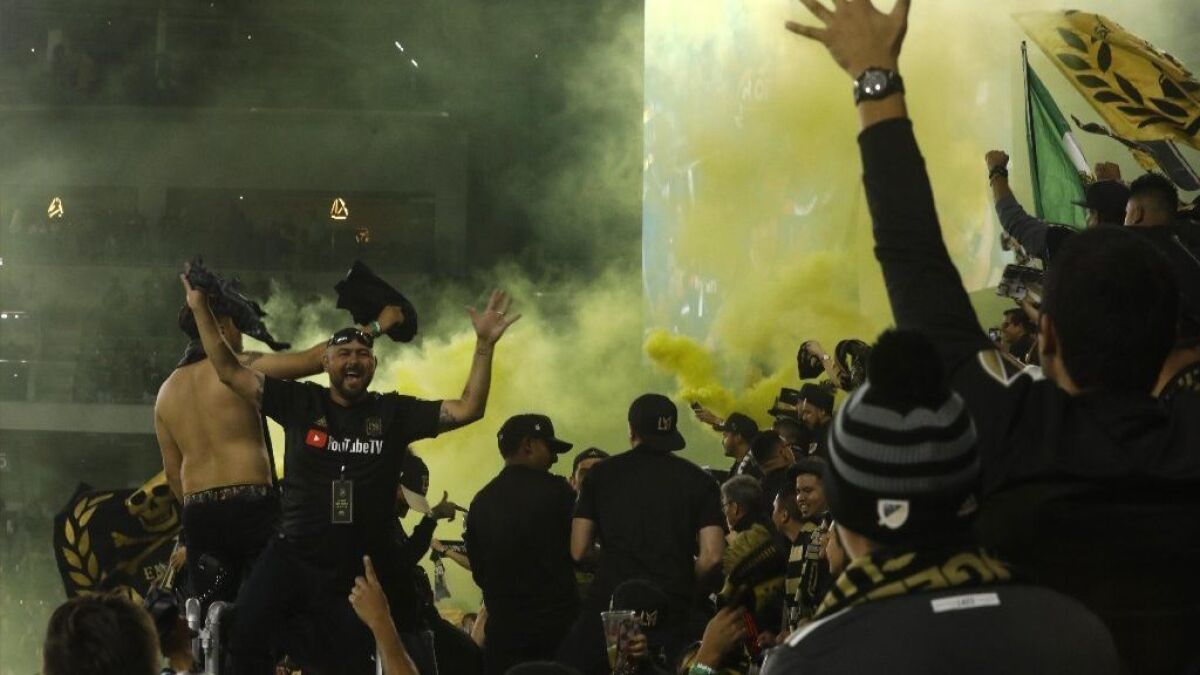 The Los Angeles Football Club and its supporters union issued a joint statement Monday condemning the use of an anti-gay slur by some fans at the team's inaugural home game Sunday at Banc of California Stadium, a 1-0 win over the Seattle Sounders.
"The offensive goal-kick chant is wrong and not what we are about. We ask that all of our fans and supporters work to hold each other accountable to eliminate this," LAFC president and owner Tom Penn and Josef Zacher, president of 3252, the umbrella group representing the supporters groups, said in the joint statement.
The statement went on to say that any fans identified as participating in the chant in future games will be removed from the stadium and the club will revoke their season membership.
The slur, which is shouted at the opposing goalkeeper whenever he takes a goal kick, was popularized by fans of the Mexican national team. The Mexican soccer federation has repeatedly been fined by FIFA and CONCACAF for failing to stop its supporters from using the chant.
MLS Commissioner Don Garber, who was at Sunday's game, said at halftime that the league will not tolerate its use.
"It shouldn't happen, and it will stop," he said. "We are not just concerned about it. It defies everything we stand for. I've spoken to ownership during the game. They get it. And I have real confidence that it'll stop."
---
All about the beautiful game
Go inside the L.A. pro soccer scene and beyond in Kevin Baxter's weekly newsletter.
You may occasionally receive promotional content from the Los Angeles Times.