New MLS playoff format means season is a month shorter, all games are single-elimination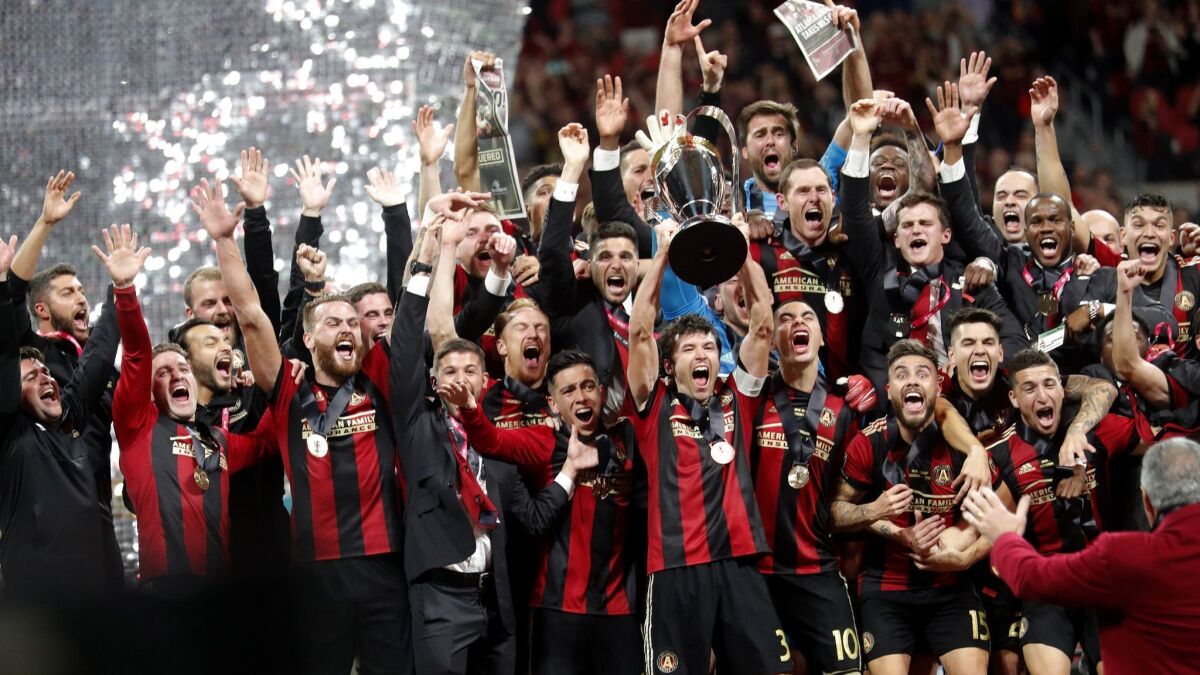 Major League Soccer has adopted a new playoff format for 2019, one that both expands the number of qualifiers but reduces the number of postseason games.
The top seven teams in both the Western and Eastern Conferences will advance to the playoffs, which will begin Oct. 16, with the top team in each conference getting a first-round bye. That means 14 of the league's 24 teams will make the playoffs next season.
All playoff rounds will consist of single-elimination games rather than the two-leg, home-and-home series MLS has previously used for the conference semifinals and finals.
The MLS Cup will be played Nov. 10. The team with the best regular-season record will have home-field advantage for all playoff games.
The condensed schedule will allow the league to play all its postseason games between the final two FIFA international breaks of the season. The October break for international games is Oct. 7-15 while the November break is Nov. 11-19. In past seasons, the breaks have taken place during the MLS playoffs, forcing a pause and interrupting the postseason momentum.
The MLS regular season, consisting of 34 matches, will begin March 2 and end Oct. 6, a month earlier that in previous years. The league will play additional midweek games to accommodate the new schedule.
kevin.baxter@latimes.com | Twitter: @kbaxter11