There are millions of reasons to want a promotion and avoid relegation in the English Premier League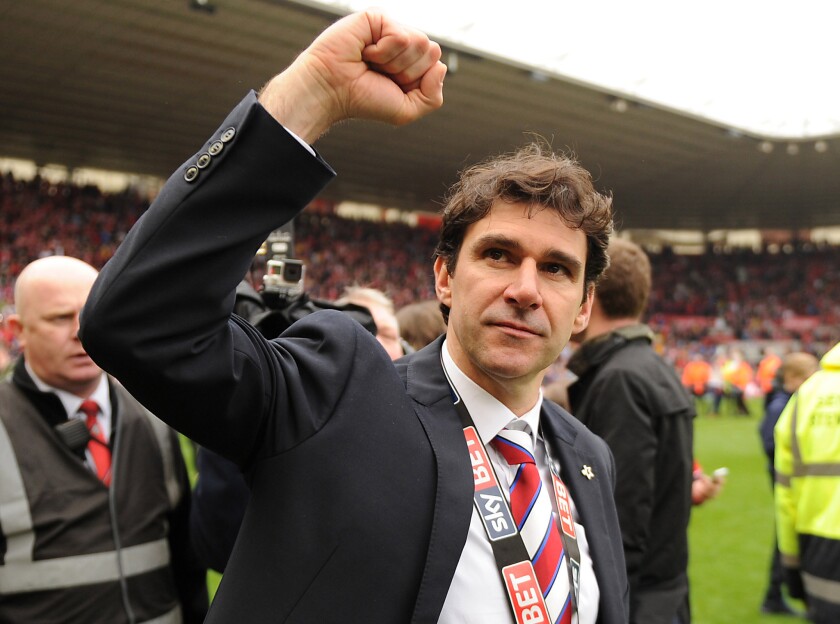 You think Aitor Karanka has a shot at employee of the month this May?
In a 90-minute span last weekend Karanka made $246 million for his company, the Middlesbrough soccer club of northeast England. And his team didn't even win that day.
But by coaching Middlesbrough to a 1-1 draw with Brighton in the final game of the League Championship's regular season, Karanka assured the club promotion to the English Premier League and won it a share of the EPL's new $12-billion TV deal.
See the most-read stories in Sports this hour>>
"I would like to be for 24 hours crying," the Spanish-born Karanka stammered after the most lucrative soccer game ever played.
Tears, likely, of both joy and relief. Because at the same time tiny Middlesbrough is getting set to share in the Premier League's riches, Leicester City's doubt-defying run to this spring's title proved that, even in the EPL, money isn't everything.
Analysts at Deloitte UK say the revenue difference between teams in the EPL and teams in the second-tier Championship will be $140 million next season, the first under the EPL's record-breaking three-year broadcast agreement. If Middlesbrough is demoted at the end of the season, it is guaranteed an additional $110 million in "parachute payments" to soften the fall.
But if it stays up for a second EPL season, last weekend's tie could wind up being worth more than $420 million in additional revenue.
Compare that to the $35 million Germany got from FIFA for winning the 2014 World Cup or the $69 million Barcelona got from UEFA for winning the last Champions League.
The same riches await Burnley, which won the Championship and is returning to the EPL after a season's absence. The third promotion spot will go to the winner of a four-team playoff.
Teams going the other way, meanwhile, stand to lose hundreds of millions of dollars, and Newcastle, Norwich City and Aston Villa have already assured themselves of demotion heading into the Premier League's final matchday Sunday. That proved particularly bad timing for Aston Villa, which is being relegated for the first time in three decades.
Relegation and promotion, under which the bottom three teams in a country's top-level league switch places with the top three teams in the second-tier league, is a common feature of club soccer around the world. (The main exception being the U.S. and Canada, where Major League Soccer says its financial model makes promotion and relegation impractical.)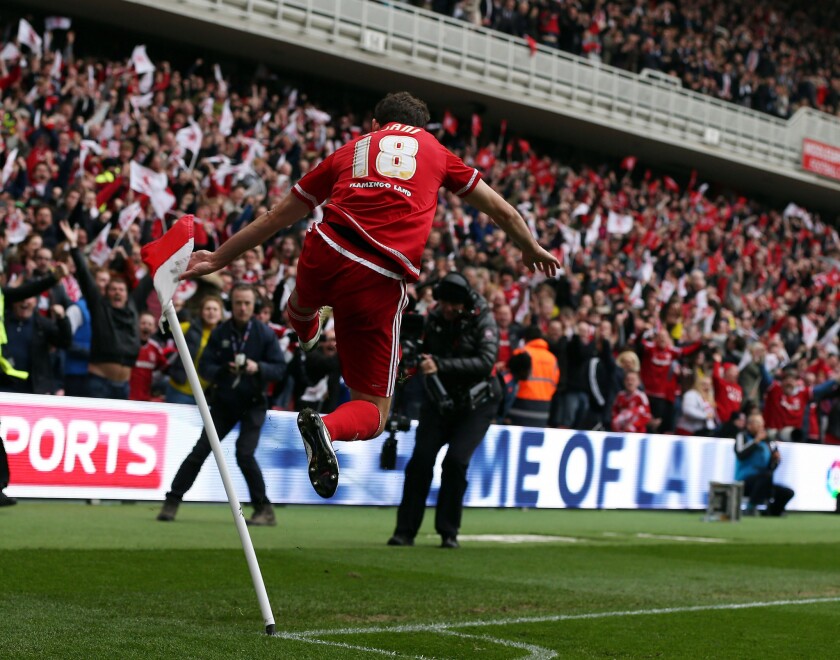 Yet for all the attention on the finances involved in going up and down this summer, this EPL season may also have marked the beginning of a new era of parity in a league that, like most in Europe, has been dominated by a few wealthy super clubs.
In Italy, Juventus won its fifth consecutive Serie A crown this year while in Germany Bayern Munich has won four straight league titles, the same as Paris-Saint Germain in France. In Spain, Barcelona and Real Madrid have combined for 11 of the last 12 La Liga championships.
But in England, Leicester City pulled off one of the greatest upsets in modern sports by wresting the title from the deep-pocketed triumvirate of Manchester City, Manchester United and Chelsea , which had combined to win the previous 11 crowns.
And while those clubs are likely to answer with another wild spreading spree in the summer transfer market, others are hoping Leicester City's success means the start of a new era, one in which the title is decided by the size of a team's heart, not the size of its bank account.
"Nobody would have written it in a script. You would have thought they were mad," EPL chairman Richard Scudamore said of Leicester City overcoming 5,000-1 odds to win the only top-division title in the club's 132-year history. "It's great for the Premier League. It's great for the world of football because it just shows that any team can do it.
"It will reinvigorate the clubs who might naturally think it should be theirs. It will reinvigorate those who didn't maybe think it could be theirs."
It could also force some of those clubs to rethink the way they build their rosters. Traditionally money and the transfer market has ruled the EPL -- and given the financial riches of the new TV deal, there's little reason to expect that will change.
But Leicester has shown there is another way. The Foxes paid only $80 million in transfer fees for their entire roster, or $4 million less than Manchester City paid for Kevin De Bruyne alone.
Leicester's leader scorer, Jamie Vardy, was playing in England's fifth division four years ago. And star midfielder Riyad Mahrez, who came over from France's second tier, cost the club just $600,000.
Manchester City spent 1,000 times that on transfer fees, according to ESPN.
"They maybe don't have the players other teams have, but they have proven that if everybody works hard for each other, then it can be done," Geoff Cameron, a defender for the U.S. national team and English side Stoke City, told the club's website. "It is an incredible achievement, absolutely. But this gives ourselves and other clubs in the league the belief that these sort of things can happen.
"Nobody can say it's impossible anymore."
Follow Kevin Baxter on Twitter @kbaxter11
---
Get our high school sports newsletter
Prep Rally is devoted to the SoCal high school sports experience, bringing you scores, stories and a behind-the-scenes look at what makes prep sports so popular.
You may occasionally receive promotional content from the Los Angeles Times.