Brazil and the Russian city it will play in are both seeking a comeback
Reporting from SAMARA, Russia —
The Brazilian national team has a lot in common with Samara, the sprawling city of 1.2 million where it will play in the second round of the World Cup on Monday. Both the team and the city were once great, but now find themselves trying to rekindle past glories.
Brazil won two World Cups between 1994 and 2002, giving it a record five championships overall. But it hasn't been back to a final since. And if it doesn't win this year, the 16-year drought will be its second-longest since World War II.
Samara, meanwhile, was once the second capital of the Soviet Union and a place so sensitive to the nation's military and aerospace industries it was closed to most foreigners. Then it largely collapsed with the Soviet Union, and its tired and weathered historic district, overlooking the east bank of the Volga River, speaks more to the past than the present.
"Yeah, there are similarities," Flavio Silva, a Brazilian fan out sightseeing in Samara on Friday, agreed.
They don't end there. Because both Brazil and Samara are gearing up for a comeback and each is relying on the other for a helping hand.
The soccer team, which has overcome a slow start to its World Cup to reach the knockout round, will need a big effort in Samara to get past a stubborn and talented Mexican team and continue its push toward a title. And the city, known as Kuybyshev during the Soviet era, is counting on the World Cup to raise its profile and reignite a revitalization process that seems to have stalled.
The pressure of the World Cup's knockout round and Brazil's own lofty goals crushed the team four years ago when it stumbled into the semifinals, only to get blitzed by Germany 7-1. Tite, Brazil's colorful new coach, said that won't happen this time.
"Expectations? We don't live by expectations, we live by reality," he said through a translator. "[We live by] a team that mentally deals with the pressure, is balanced, that has replacement parts for important moments.
"You have to have a strong team. If the players didn't have all this preparation, then we'd surely not see this kind of performance."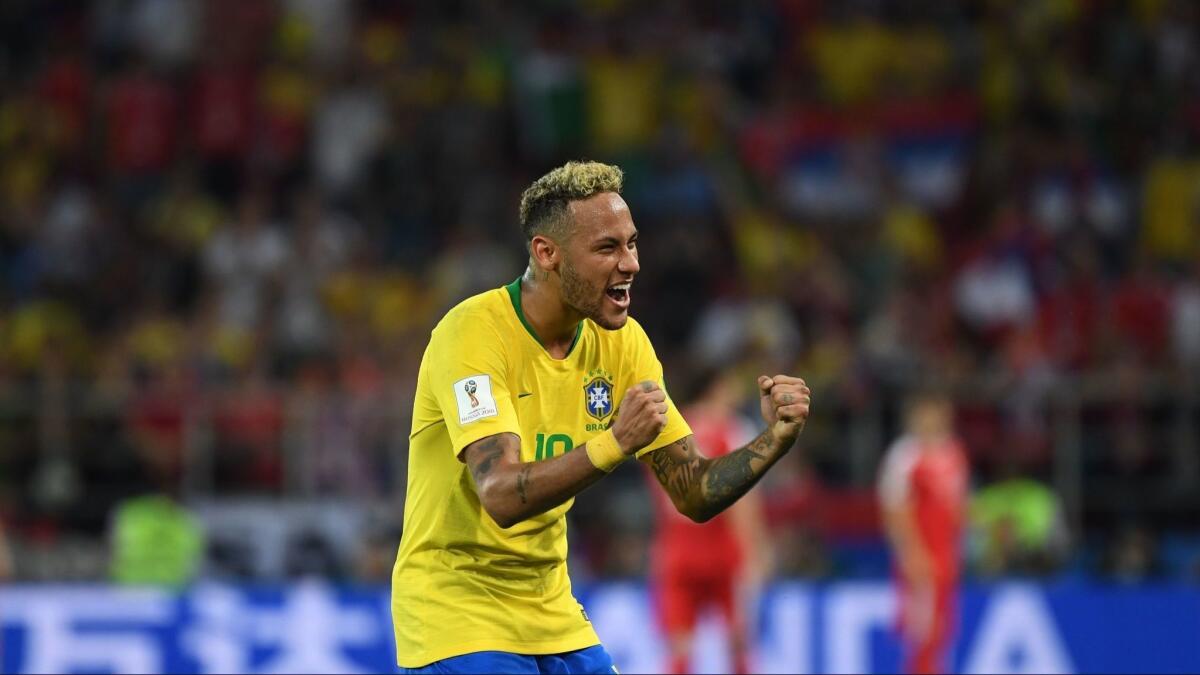 This was to be Neymar's tournament, the coming-out party that would see him grab his place alongside Pele, Ronaldo and Ronaldinho in the pantheon of Brazilian greats. The other three all won World Cups, though, so Neymar, 26, needed one of his own to be considered their equal.
However, history's most expensive player — Paris Saint-Germain agreed to a deal worth more than $500 million to acquire him from Spanish club Barcelona last summer — almost didn't make it to the World Cup after breaking a bone in his right foot in February.
And the stress of his rapid rehabilitation and the weight of expectations once he reached Russia have clearly weighed on him. He was fouled 10 times in Brazil's opener, a disappointing 1-1 draw with Switzerland that raised alarms among the Selecao's supporters. Those concerns were then heightened when an emotionally fragile Neymar broke down in tears after two stoppage-time goals gave Brazil a surprisingly difficult win over Costa Rica.
The team and its star didn't really hit stride until the closing minutes of that game, but since then Brazil has outscored opponents 4-0 and Neymar has picked up a goal and an assist, giving him 10 goals and nine assists in his 18 games with the national team.
"There is an excessive responsibility on Neymar in terms of success and that is not the way to go," Tite told reporters. "Each one of us has our own responsibility. We should not place it all on his shoulders; the whole group will solve it.
"Can he do it? Of course he can, in some circumstances, yes."
But Brazil is dealing with more than just the weight of history. Renato Augusto, Fred, Danilo, Neymar, Douglas Costa and Marcelo have all dealt with injuries in the run-up to the World Cup or during the tournament. Even Tite got hurt, pulling a muscle while celebrating a goal in Brazil's win over Costa Rica.
Now other stars are emerging. In the group stage, Brazil's best and more creative player was arguably Philippe Coutinho, who leads the team with two goals and an assist. In the second round, Tite is promising it will be even more of a team effort.
"I have a very clear notion of team," he said. "It's balance."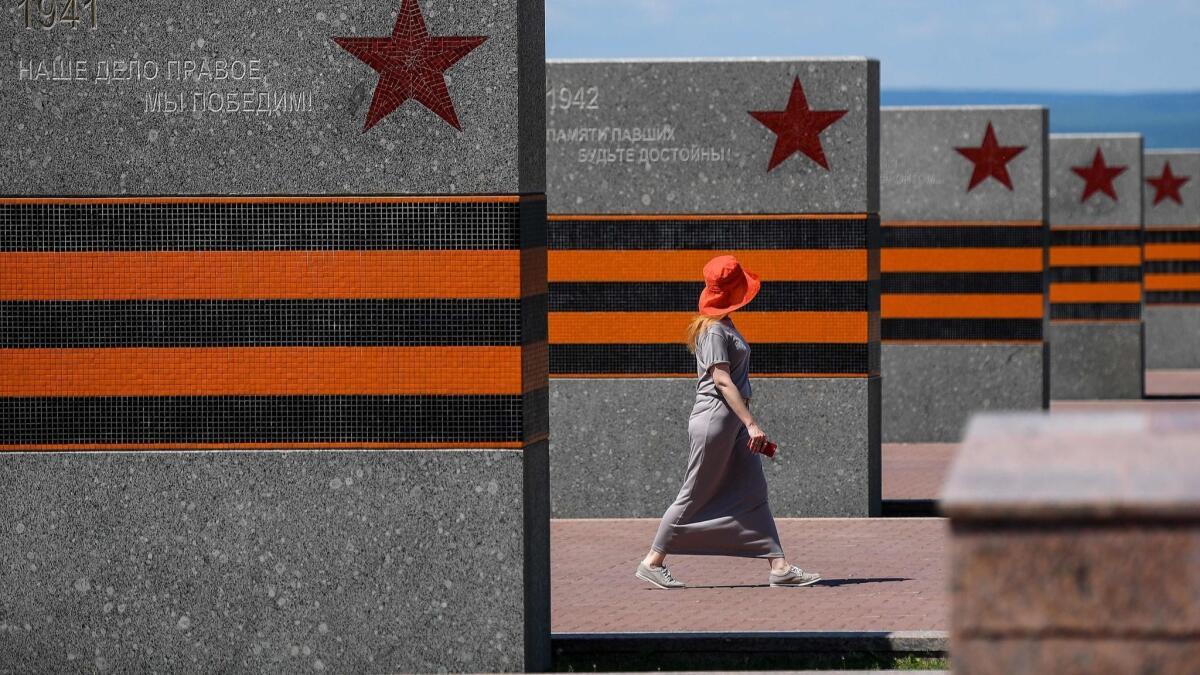 Samara is seeking balance too. The city was instrumental is providing the men and machines that turned back the Nazis in World War II and 16 years later workers built the first manned spacecraft to orbit the Earth. But the city hit hard times after the collapse of the Soviet Union, bottoming out in the late 1990s.
In recent years it also has begun to bounce back, remaking itself as an important social, economic and cultural center in European Russia.
"It's growing," Silva said with a smile, referring to the Brazilian team and the city in which they will play.
kevin.baxter@latimes.com | Twitter: @kbaxter11