World Cup: Costa Rica confident even in a group that includes Brazil
Reporting from Moscow —
Costa Rica didn't lose a game in regulation in the World Cup four years ago in Brazil, where it was eliminated in a penalty-kick shootout.
But it did lose the element of surprise with its magical run to the quarterfinals. So Minnesota United defender Francisco Calvo doesn't expect anyone to take the Central Americans lightly in Russia.
"We have set the bar very high," he said in Spanish. "Costa Rica no longer is a little team that can be beat easily. Right now everyone in the world looks at Costa Rica in a different way.
"We hope in this World Cup we follow the same path we took in the last one."
Full coverage: 2018 World Cup »
Costa Rica could become the first CONCACAF team to reach the quarterfinals in consecutive World Cups, not a small feat for a country that had qualified for consecutive World Cups just one other time. For Marco Urena, however, simply returning to the quarterfinals wouldn't be enough. He said Costa Rica must go further.
"We want to improve on what we did in Brazil," the Los Angeles Football Club forward said. "That's the minimum we want. That's what we're focused on."
Urena is one of 12 holdovers from the 2014 team; even defending champion Germany doesn't have that much World Cup experience.
"We have an advantage because we have so many experienced players," said Urena, one of four LAFC players in Russia. "We know what it's like to play in a World Cup. We're a mature group. We know how to play in these tournaments."
The most important returnee is Keylor Navas, who in 2014 was nominated for the Golden Glove, given to the tournament's top goalkeeper. He allowed just two goals in five games, shutting out Italy, England and the Netherlands. Navas has since parlayed that success into three Champions League titles with Real Madrid.
The most important newcomer is coach Oscar Ramirez. Colombian Jorge Luis Pinto managed Costa Rica in Brazil, but left after the World Cup in a contract dispute. He was replaced by assistant Paulo Wanchope, but Wanchope stepped down less than a year later following a post-match brawl with a steward. Ramirez, a successful club coach who had joined Wanchope's staff just a week earlier, took over.
Costa Rica has continued to play well under Ramirez's leadership, reaching the semifinals of last summer's Gold Cup and beating the U.S. twice – by a combined 6-0 – in World Cup qualifying.
Vancouver Whitecaps defender Kendall Watson, one of six MLS players on Costa Rica's roster, said the combination of World Cup veterans and a coach who has never been there has created an interesting mix.
"It has a base from what Pinto left," he said of the team. "All the experience that they won in the World Cup is helping us in the present. And Oscar Ramirez, he brought us new things and we feel free to play.
"It's a totally different thing."
That experience could come in handy in pool play because Costa Rica is in the most difficult group, one that includes second ranked Brazil and No. 6 Switzerland. That makes Costa Rica's opener with Serbia the team's most important first-round game, where anything short of a win could sink its chances of advancing.
"The first game is going to dictate a lot about what you have to do next. If we win it, that's going to open a lot of things for the next match," Watson said. "None of the matches are going to be easy."
But none of the matches in Brazil were easy, either. The difference this time is that Costa Rica is a known contender.
"We know the responsibility that we have after what we achieved. It's not the same Costa Rica that went to Brazil," said Urena, who sustained facial fractures in an April game with LAFC and was fitted with a protective mask before joining the Costa Rican team in training. "There's pressure. But there's also a challenge.
"On the field we're 11 versus 11. Whatever someone has accomplished, at the end of the day …it's 11 versus 11. Yes, they are talented. They have things. We have them, too."
A look at the teams that make up Group E of the Russia 2018 World Cup:
Brazil
FIFA world ranking: 2
Last World Cup: 2014
Best World Cup finish: Champions, 2002, 1994, 1970, 1962, 1958
How qualified: Won South American qualifying tournament.
Key players: F Neymar, F Gabriel Jesus, D Marcelo
It's a fact: Brazil is the only non-European country to win the World Cup since 1986 and the only country to win consecutive titles since World War II.
The skinny: Brazil's World Cup hopes got a big boost when Neymar, playing for the first time since undergoing foot surgery in early March, displayed his fitness in an exhibition victory over Croatia last week. However Brazil remains without Dani Alves, whose absence has weakened – relatively speaking – the team at right back. There is also some uncertainty in the midfield, where Renato Augusto and Douglas Costa have been slow to recover from injuries. That's the extent of Brazil's worries though because the team, which dominated the South American qualifying tournament, is loaded everywhere else and comes to Russia as a favorite.
Costa Rica
FIFA world ranking: 25
Last World Cup: 2014
Best World Cup finish: Quarterfinals, 2014
How qualified: Finished second in CONCACAF qualifying tournament
Key players: GK Keylor Navas, MF Bryan Ruiz, F Marco Urena
It's a fact: This may be the tournament's "Group of Death" but Costa Rica is used to that. Four years it won a group that included three former champions in Uruguay, England and Italy.
The skinny: Costa Rica's Cinderella run to the quarterfinals four years ago assures the team won't surprise anyone in Russia. The Ticos didn't lose a game in Brazil, getting eliminated by the Netherlands in a penalty-kick shootout, and the experience has given confidence to a lineup that returns as many as nine starters from 2014. No team in Russia has undergone so little turnover since the last World Cup. The strength of the team – defense – also remains unchanged but keeper Keylor Navas may be ever better than he was years ago when he allowed just two goals.
Serbia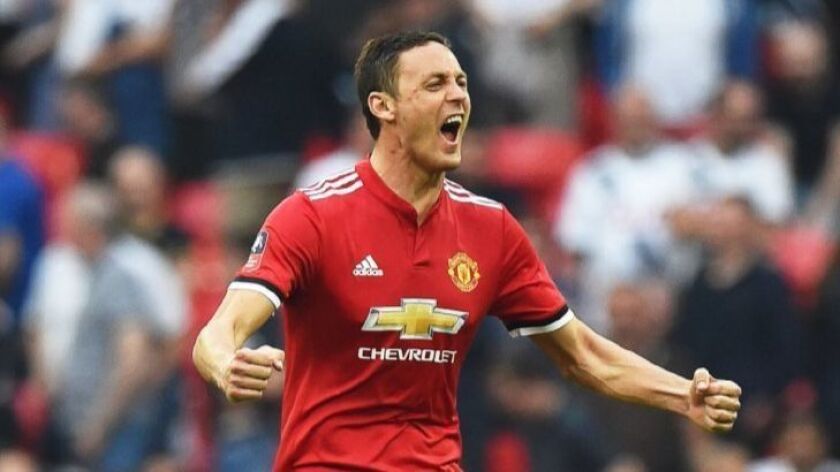 FIFA world ranking: 35
Last World Cup: 2010
Best World Cup finish: Group stage, 2010
How qualified: Won its European qualifying group.
Key players: D Aleksandar Kolarov, MF Sergej Milinković-Savić, MF Nemanja Matic
It's a fact: Serbia, which began playing as an independent nation in 2006 following the breakup of the former Yugoslavia and the dissolution of Serbia and Montenegro, is the youngest country in the World Cup.
The skinny: Serbia returns to the World Cup after an eight-year absence with a deep midfield led by Matic and playmaker Dusan Tadic. But the key to its success could be the flashy Milinkovic-Savic. His talent is obvious but he didn't make his national team debut until last November so chemistry remains a work in progress. The same goes for coach Mladen Krstajic, who was hired after the team had qualified for Russia and has never managed a competitive international or professional club game. Serbia's back four, led by Kolarov and Branislav Ivanovic, who have 177 caps combined, is solid.
Switzerland
FIFA world ranking: 6
Last World Cup: 2014
Best World Cup finish: Quarterfinals, 1954, 1938, 1934
How qualified: Beat Northern Ireland in European playoff
Key players: MF Granit Xhaka, MF Xherdan Shaqiri, D Stephan Lichtsteiner
It's a fact: In 2006 Switzerland became the only team ever eliminated from a World Cup without conceding a goal, pitching three shutouts in the group stage then losing to Ukraine in a penalty shootout in the Round of 16.
The skinny: This team may be the most eclectic in the World Cup, with a mix of players with backgrounds from Yugoslavia, Spain, Chile, Albania, the Cape Verde Islands, Croatia, Cameroon, Ivory Coast, South Sudan and Bosnia and Herzegovina. But it will rise or fall based on the performance of Yugoslav-born Shaqiri. The Stoke City midfielder can score some jaw-dropping goals but more often his shots fly wildly off the mark. He'll need to display discipline – and a better aim – to get Switzerland out of the group. The poised Xhaka, from Arsenal, is the midfield motor who quarterbacks the attack.
Schedule
June 17: Costa Rica vs. Serbia in Samara; Brazil vs. Switzerland in Rostov-on-Don.
June 22: Brazil vs. Costa Rica in Saint Petersburg; Serbia vs. Switzerland in Kaliningrad.
June 27: Serbia vs. Brazil in Moscow; Switzerland vs. Costa Rica in Nizhny Novgorod.
kevin.baxter@latimes.com | Twitter: @kbaxter11
---
All about the beautiful game
Go inside the L.A. pro soccer scene and beyond in Kevin Baxter's weekly newsletter.
You may occasionally receive promotional content from the Los Angeles Times.