Zlatan Ibrahimovic doesn't agree that Sweden's World Cup team is better off without him
Reporting from moscow —
Zlatan Ibrahimovic arrived in Russia this week but he's come to the World Cup to shill for a sponsor, not to play for his native Sweden. And though that was his choice — Ibrahimovic retired from the national team following its disastrous performance in the 2016 Euros — the Galaxy forward joked that the tournament won't be as good without him.
"It's the biggest party in football, playing in the World Cup," he said before leaving Southern California. "All the best players are there. Zlatan is not there. Should have been there, but is not there."
Not everyone in Sweden agrees. Although his absence leaves the national team lacking in both scoring punch and personality, many say it's better off that way.
"As a team, we play as a collective, all the players together," goalkeeper Karl-Johan Johnsson said last spring. "With Zlatan — as a person, as a player — he's an individualist, and the play goes around him. Instead, now, we play more the team all together."
With Ibrahimovic, Sweden failed to advance out of group play in two World Cup tournaments, then failed to qualify for the next two. And in the last three Euros in which he played, Sweden won just two games combined.
But without him, Sweden defeated Italy in a two-leg playoff last fall to earn its first World Cup berth in 12 years.
"They'll all talking like they have the collective game now," said Ibrahimovic, who is Sweden's all-time leading scorer with 62 goals in 116 games. "When you do something amazing, that is when you win the World Cup. And that is what I'm about.
"I know how to win. Trust me. This is Swedish media mentality. Because I don't have a typical Swedish name, I don't have a typical Swedish attitude behavior and that. I won what I won. The facts speak for themselves."
Sweden will open its World Cup next week against South Korea. It also will meet Mexico and defending champion Germany in the group stage.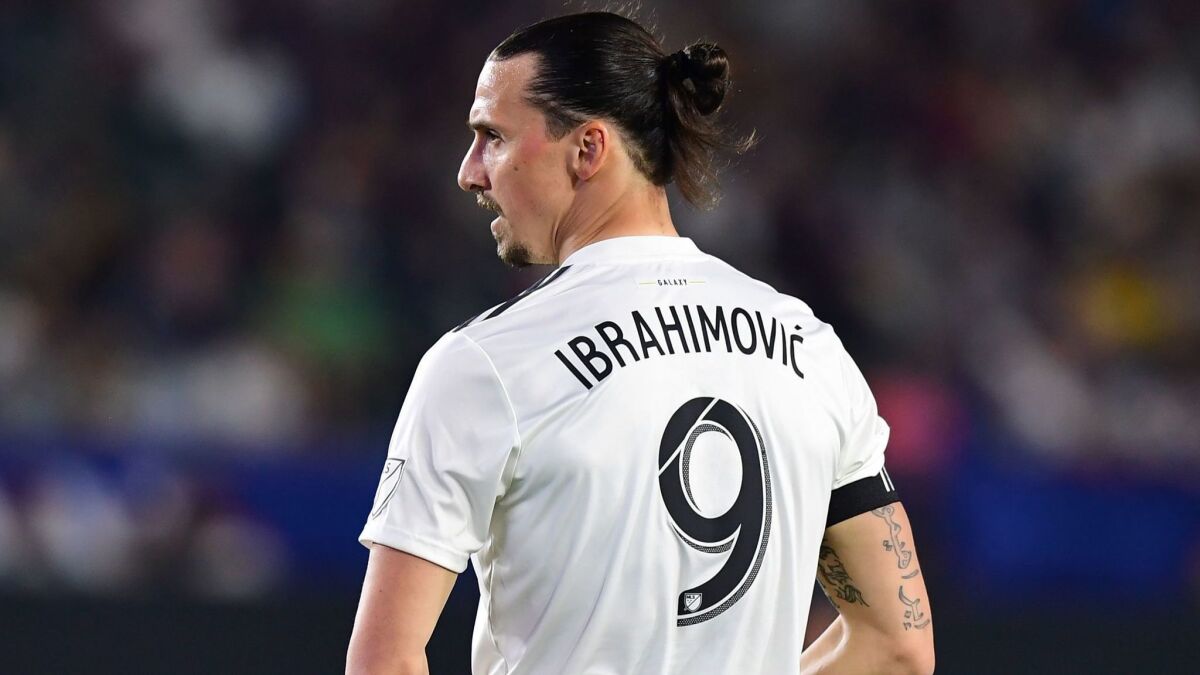 Salah update
Mohamed Salah's status for Egypt's World Cup opener with Uruguay on Friday remains uncertain because of a shoulder injury sustained in last month's European Champions.
Salah reportedly attended the team's training session Monday but did not participate fully.
"He has daily treatment sessions on his shoulder. He trains indoors as well in the gym," Egypt's managing director Ehab Lehita told Sky Sports.
"He is gradually getting better. However, I cannot confirm today that he will play in the first match. All I can say is that we hope he will play in this match."
Egypt is participating in its first World Cup in 28 years, but without Salah, who broke the English Premier League scoring record with 32 goals for Liverpool this season, it will face an uphill climb to advance beyond the group stage.