'Chicharito' scores late to salvage draw for Galaxy against Sporting KC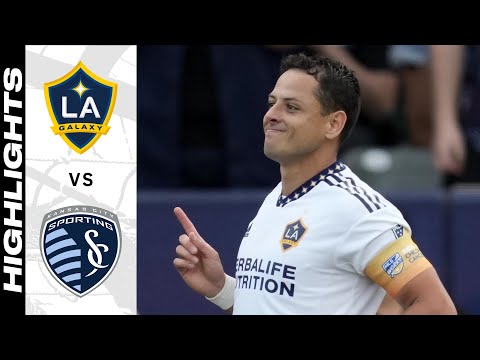 Highlights from a 2-2 draw between the Galaxy and Sporting Kansas City on Sunday.
Javier "Chicharito" Hernández scored the equalizer for the Galaxy in a 2-2 draw with Sporting Kansas City on Sunday night at Dignity Health Sports Park.
"Chicharito," who scored both Galaxy goals, notched the equalizer in the 88th minute on a penalty kick. Hernández later had the chance for a winning penalty kick at the end of second-half stoppage time, but Sporting KC goalkeeper John Pulskamp made the save.
Johnny Russell and Felipe Hernández scored for Sporting KC (8-15-6).
Michael Erush was named Cal State L.A. men's soccer coach weeks after the Golden Eagles won the NCAA Division II title. His lineup features many new faces.
Sporting KC outshot the Galaxy 15-9. Both teams had five shots on goal.
Jonathan Bond saved three of the five shots he faced for the Galaxy (11-11-6). Pulskamp had two saves for Sporting KC.
The teams take to the pitch again Saturday, with the Galaxy visiting Nashville and Sporting KC visiting the Houston Dynamo.