LAFC defeats Philadelphia on penalty kicks to win MLS Cup title in thriller
A dream hatched eight years ago in a dark, stuffy film studio on Sunset Boulevard became reality Saturday in the late afternoon shadows at Banc of California Stadium, where LAFC won its first MLS Cup in the most improbable way, beating the Philadelphia Union in a penalty-kick shootout.
And even the man who started it all couldn't believe the way it ended.
"It's Hollywood," said Peter Guber, a founding owner and studio boss whose films have earned 50 Academy Award nominations. Yet if he had been given the script for Saturday's game ahead of time, Guber would have rejected it.
LAFC secured its first league crown with a victory over the Philadelphia Union on penalty kicks Saturday in the greatest of the 27 MLS Cup finals.
"You can't do that script," he said. "That's ridiculous. No one would believe it. I still don't."
Maybe. But is there a more fitting way for Hollywood's team to win its first title? Gareth Bale, who had played only five minutes over the last six weeks, scored eight minutes into stoppage time of the second overtime period to tie the score 3-3. Then backup goalkeeper John McCarthy, who had played only one game all season and had never stopped a penalty kick in an MLS game, stopped two in the shootout.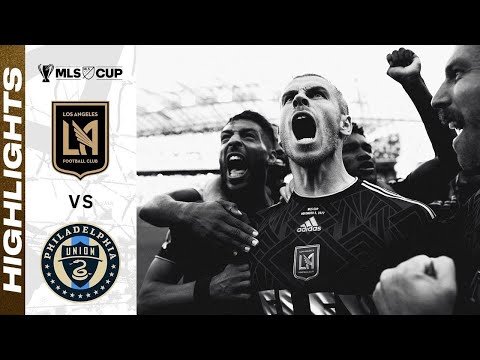 "A guy who hasn't played all season scoring the tying goal in double overtime?" Guber marveled. "Then we have penalty kicks against the best goalie in the league with our substitute goalie? That's a bunch of baloney."
Except that's the way it happened, an unlikely ending to an equally unlikely journey that began when Guber gathered a sprawling group of athletes, Hollywood celebrities and investors to bring a second MLS team to Southern California — not to compete, but to win.
"It's been really remarkable if you think about it. It all started with a couple of guys deciding they wanted to get into MLS," said Lon Rosen, another of the club's owners.
LAFC title celebration
LAFC is throwing a championship party instead of a parade. The team will host a celebration from 4-6 p.m. PST Sunday on Christmas Tree Lane outside of Banc of California Stadium. Players and the MLS Cup will be on hand for the free event.
"It's worth it. It's always worth it when you win a trophy like that."
In its second season, 2019, the team broke the league record for points. Three times in the first four years it made the playoffs. This year it finally reached the MLS Cup final, and it wasn't about to leave empty-handed.
"To have a group of individuals create a mentality to come back and go through everything, the emotional roller coaster, that they found a way to come together and win, that's probably what I'm most proud of," coach Steve Cherundolo said.
LAFC twice built one-goal leads, on Kellyn Acosta's set-piece score in the first half and on a Jesús Murillo header late in the second. But Jack Elliott answered Murillo's score with a header of his own with five minutes left in regulation, sending an MLS Cup final to extra time for the 12th time.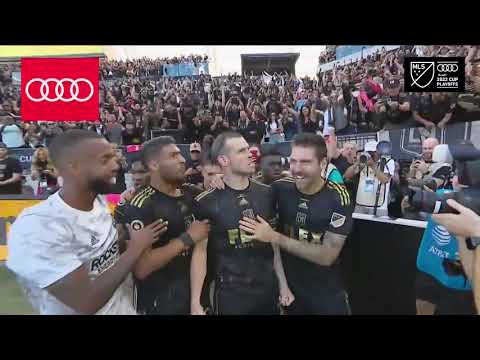 The script really went off the rails five minutes into the second extra-time period, when a giveaway by Murillo deep in LAFC's end freed Philadelphia's Cory Burke for a breakaway. LAFC keeper Maxime Crepeau came out to meet him, tripping Burke and drawing a red card for the challenge. That forced LAFC to play the rest of the overtime short-handed, but more importantly, the collision forced Crepeau to leave the field on a cart, with McCarthy replacing him.
And McCarthy was immediately tested, with Elliott knocking a loose ball in from the near post, giving Philadelphia its first lead with Andre Blake, the league's top keeper, in goal to protect it.
He kept it for only four minutes before Bale scored with seconds to play, his header off a Diego Palacios cross the latest goal in MLS Cup history.
"Gareth being Gareth," Cherundolo said. "He's a guy with big qualities and a guy who makes big plays."
But that got LAFC only to penalty kicks where McCarthy, a journeyman whose only regular-season appearance had come in May, would go against Blake, the man he backed up during four seasons in Philadelphia.
The matchup proved to be a mismatch.
After the Union's Daniel Gazdag skied his attempt well over the crossbar when he slipped, McCarthy guessed correctly twice, diving to his right to stop a shot by José Martínez and to his left to save a try by Kai Wagner. Blake, meanwhile, was beaten by Denis Bouanga and Ryan Holllingshead. So when Ilie Sánchez, the offseason acquisition who has probably meant more to LAFC than any other player, beat Blake too, the celebration began.
McCarthy was so deep in concentration he said he didn't know the game was over when Sánchez scored.
"I had no idea. No clue," said McCarthy, who was named the game's MVP. "I was walking towards the goal, and Ilie scared the s— out of me.
"It was just a moment that you dream of as a kid, to play in a final," continued McCarthy, a Philadelphia native. "I wish it was against somebody else, honestly, because I feel for the team and the city. If we weren't in it and Philly was in the final, I would for sure root for them.
Commissioner Don Garber spoke about Lionel Messi's potential move to the MLS, which may elevate the league. But teams such as the Galaxy have done that already.
"But to be put in that moment and come on and then save a PK, it's a dream come true."
Not only for McCarthy, but also for the people who started LAFC on this journey eight years ago.
"I couldn't envision this," Guber said as he wandered the field alone in a daze after accepting the MLS Cup. "This is better than anybody could imagine."
Added Sánchez: "I want to believe this doesn't end here."