World Cup: The 2018 World Cup is here. What team will you be rooting for?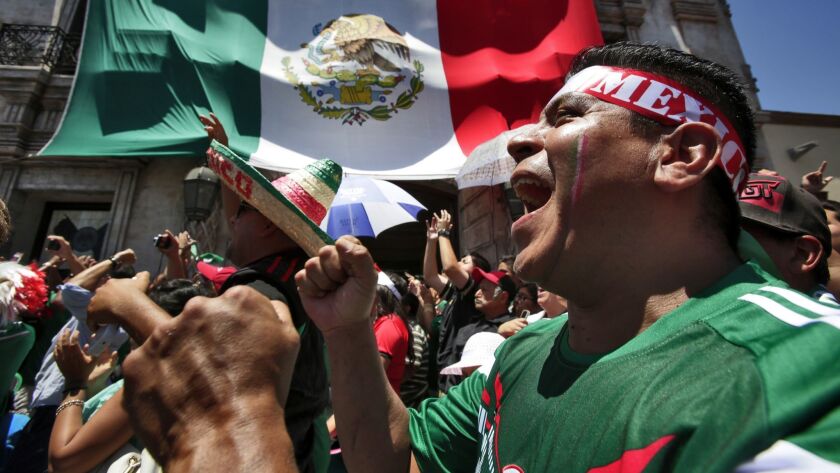 The 2018 FIFA World Cup opens Thursday, June 14. For many, the failure of the U.S. men's national team to qualify has left them without a squad to root for in the tournament. If that's you, Los Angeles Times soccer writer Kevin Baxter has this handy guide to help you pick a team.
For others, however, the absence of the USMNT doesn't make much of a difference; in Los Angeles and across the Southwest, the Mexican national team has long been more popular than its CONCACAF counterparts. Likewise, soccer aficionados have already figured out what team they'll be supporting — Iceland, for example, appears to be everybody's underdog pick.
Do you already have a team lined up? If so, we'd love to hear from you.
Twitter: @fidmart85
ALSO
Peru is back at the World Cup after 36-year absence and hopes for a long stay
Who's better, Ronaldo or Messi? World Cup could end the debate
Telemundo is going all in on World Cup coverage
---
UPDATES:
June 14, 7:30 a.m.: This article was updated to reflect the opening of the 2018 World Cup.
This article was originally published June 11 at 9:50 a.m.
---
All about the beautiful game
Go inside the L.A. pro soccer scene and beyond in Kevin Baxter's weekly newsletter.
You may occasionally receive promotional content from the Los Angeles Times.