Sparks fall out of final playoff spot after loss to Breanna Stewart and Liberty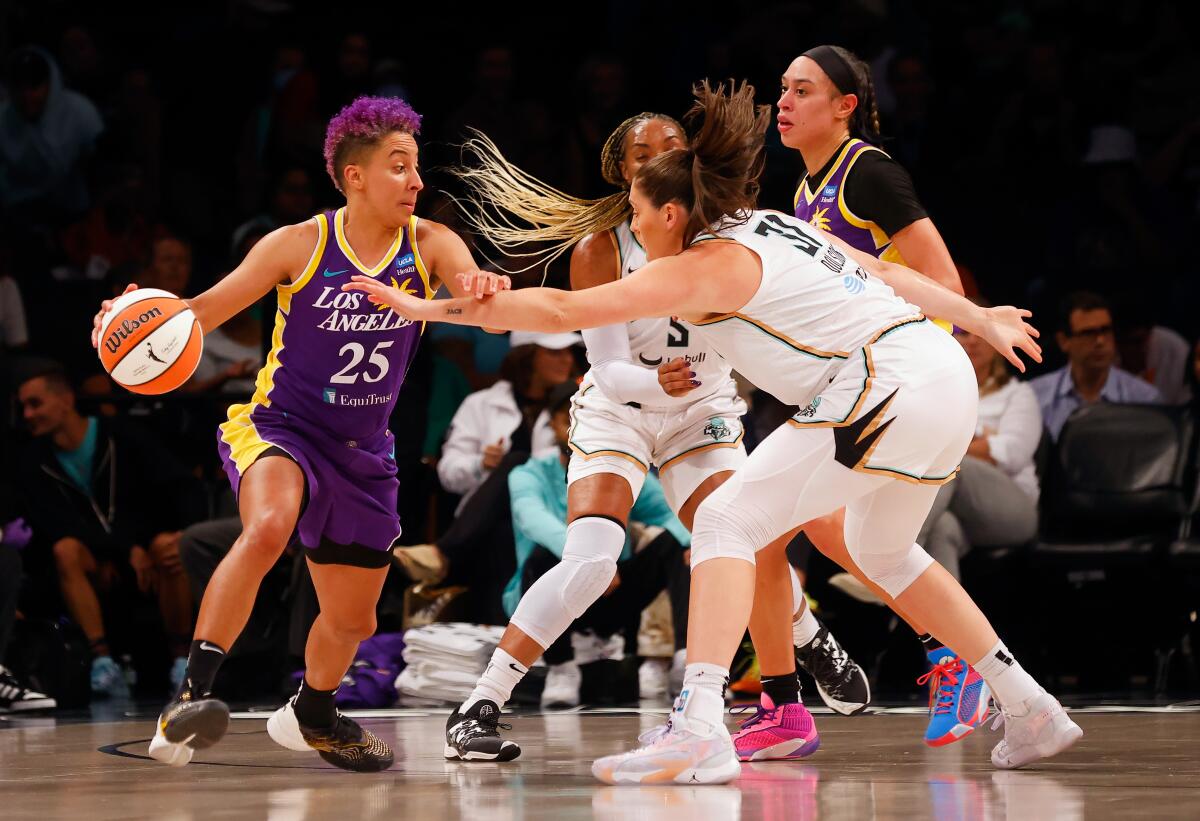 NEW YORK —
Breanna Stewart scored 25 points and Sabrina Ionescu broke the single-season three-point record to help New York beat the Sparks 96-89 on Thursday night, giving the Liberty eight straight wins.
New York (32-7) moved a half-game behind Las Vegas for the No. 1 seed in the playoffs. The Liberty close out the season on Sunday at home against Washington. The Aces have a home-and-home series with Phoenix on Friday and Sunday.
The loss put the Sparks (16-23) a half-game behind Chicago for the final playoff spot. The Sky own the tiebreaker between the teams so Los Angeles would have to win at Seattle on Sunday and have Chicago lose its final two games.
Alyssa Thomas finishes with 27 points, 12 rebounds and 14 assists as the Connecticut Sun beat the Sparks 90-76.
Ionescu topped Diana Taurasi's single-season three-point mark and now has 124 this year. The Liberty's star guard missed all eight of her shots in the first half, including six three-pointers, before getting going in the second half. Ionescu made a three with 9:12 left in the third quarter to tie Taurasi's mark of 121 made three-pointers set in 2006. Ionescu then broke the 17-year old mark with a three that she banked in from the corner two minutes later.
Stefanie Dolson then got hot from behind the arc. New York trailed by 13 midway through the third quarter before she got going. Dolson, who finished with 17 points, hit five three-pointers over a five-minute stretch as the Liberty took their first lead since the opening period.
Her fourth and fifth three-pointer sent the crowd into a frenzy and gave New York an 81-78 lead with 7:23 left in the game. That started a 17-4 run that put the game away. New York hit 17 of 34 from behind the arc in the game.
Layshia Clarendon scored 30 points to lead the Sparks.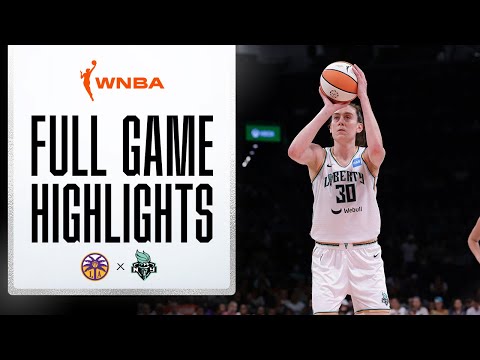 New York was up 21-14 in the first quarter before Los Angeles scored 12 straight, including the final nine of the opening period. The Sparks extended the lead to 14 in the second before Stewart got New York back within 50-43 at the half. She had 21 points in the opening 20 minutes.
Los Angeles has been decimated by injuries all season and Thursday night's game was no different. Nneka Ogwumike (knee), Chiney Ogwumike (foot), Karlie Samuelson (abdomen), Lexie Brown (non-covid illness), Nia Clouden (knee) and Katie Lou Samuelson (maternity leave) were all out. That left Los Angeles with eight healthy players.
The Sparks haven't had more than 11 players in any game this season and lead the league with 205 games lost to injury or illness.