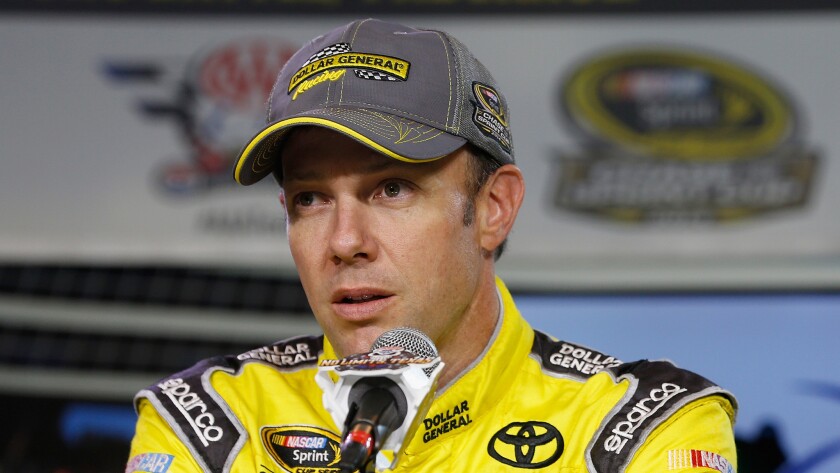 Tony Stewart had NASCAR's first 200-mph qualifying lap on an intermediate track, and Matt Kenseth took the pole for the Sprint Cup race Sunday at Texas Motor Speedway.
Stewart turned a lap at 200.111 mph in the second of three qualifying rounds Friday before dropping off to sixth in the final found on the high-banked 1 1/2-mile oval.
Kenseth topped the eight drivers eligible for the Chase for the Sprint Cup championship with a final-round lap of 199.299.
Jeff Gordon will be outside on the front as one of five Chase qualifiers starting in the top 10. The others are Kevin Harvick (fifth), Ryan Newman (seventh), and Joey Logano (10th).
Brad Keselowski is the lowest of the Chase qualifiers at 26th. His only worse start was 33rd at the season-opening Daytona 500.
Lewis Hamilton quickest in U.S. Grand Prix practice
Formula One championship leader Lewis Hamilton posted the fastest time in Friday's two practice sessions at the U.S. Grand Prix, but abandoned the second session with about 10 minutes to go to deal with a fluid leak on the cockpit floor.
Afterward, Hamilton seemed confident the problem would be resolved before Saturday qualifying.
Hamilton's fastest lap at the Circuit of the Americas was 1 minute, 39.085 seconds in the afternoon. His Mercedes teammate and title rival Nico Rosberg was .003 seconds behind.
Defending race champion Sebastian Vettel's long season took another expected blow when the FIA ruled he will have to start Sunday's race from pit lane because he will have to use a new, sixth power unit in his engine, breaking the limit of five.
---