Kareem Abdul-Jabbar appears on 'The Bachelorette' months after harshly criticizing the TV franchise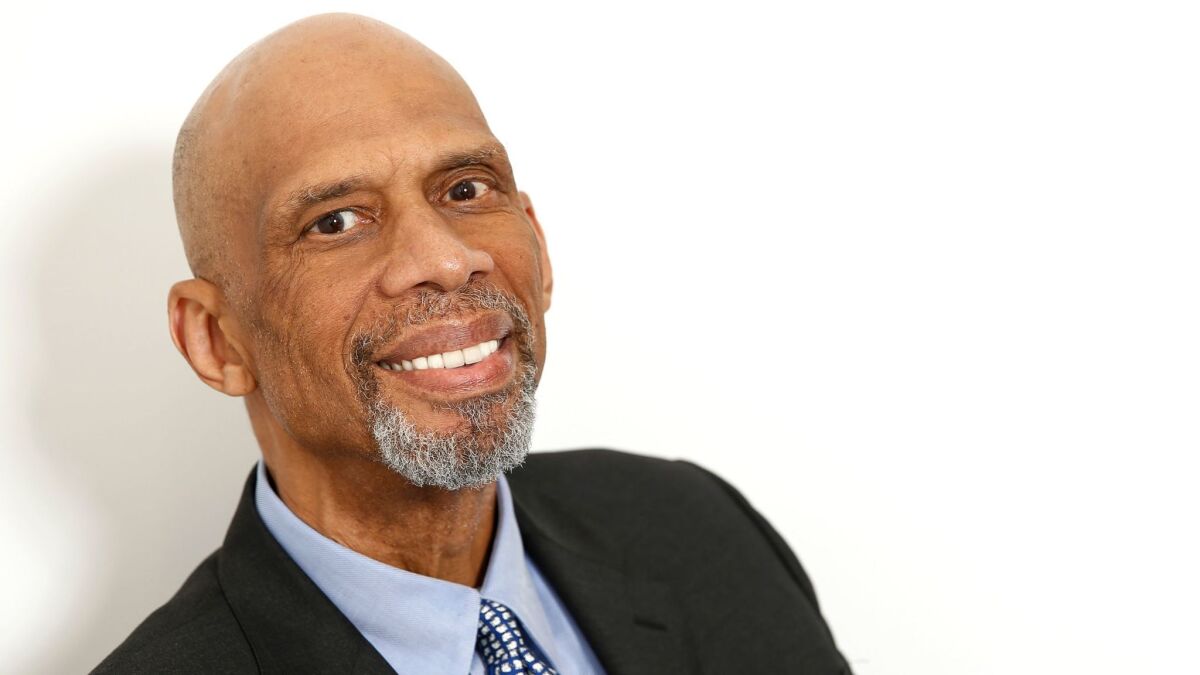 Kareem Abdul-Jabbar penned a harsh critique of ABC's "The Bachelor" and "The Bachelorette" franchise for the Hollywood Reporter earlier this year. In it, the Lakers legend stated "there is an insidious darkness beneath the fairy tale pabulum they are serving up" and "the real crime is the lack of intellectual and appearance diversity, which leaves the contestants as interchangeable as Mr. Potato Head parts."
He also bemoaned the lack of diversity on the shows: "If you're black on 'The Bachelor' or 'The Bachelorette,' you're usually kept around as a courtesy for a few weeks before being ejected."
So what was Abdul-Jabbar doing as a guest star on Monday's episode of "The Bachelorette," running the male contestants through some basketball drills and helping leading lady Rachel Lindsay make observations on her suitors based on their behavior during that group date?
In a new Hollywood Reporter column this week, Abdul-Jabbar said his change of heart has everything to do with Lindsay, who appeared as a contestant last season on "The Bachelor" before being cast as the first African American lead for the long-running franchise.
"Making it to the semifinals of 'The Bachelor' before Nick Viall tearfully decided (weren't all his decisions tearful?) to cut her loose, Rachel distinguished herself as intelligent, athletic, playful, witty and emotionally mature," Abdul-Jabbar wrote. "She also happened to be black."
Abdul-Jabbar admitted to being a huge fan of the shows even while criticizing them in January. So for him, it seemed natural to agree to appear on an episode featuring a lead contestant with so many of the characteristics he thought the others before her lacked.
"For me, Rachel immediately displayed a clear-eyed view of what was going on and handled herself with dignity while treating the others with compassion," he wrote on Monday. "I was relieved she wasn't chosen by Nick because, let's face it, she was too good for him. She was smarter, wittier, funnier and more mature than he was, which I suspect he realized and is the reason he didn't select her.
"Now, I was on Rachel's show to help her assess these men's characters by how they interacted on the basketball court. Sports competition has a way of stripping away the polished veneer of some people. We see the sharp teeth behind the polite smile."
Twitter: @chewkiii
Get our high school sports newsletter
Prep Rally is devoted to the SoCal high school sports experience, bringing you scores, stories and a behind-the-scenes look at what makes prep sports so popular.
You may occasionally receive promotional content from the Los Angeles Times.