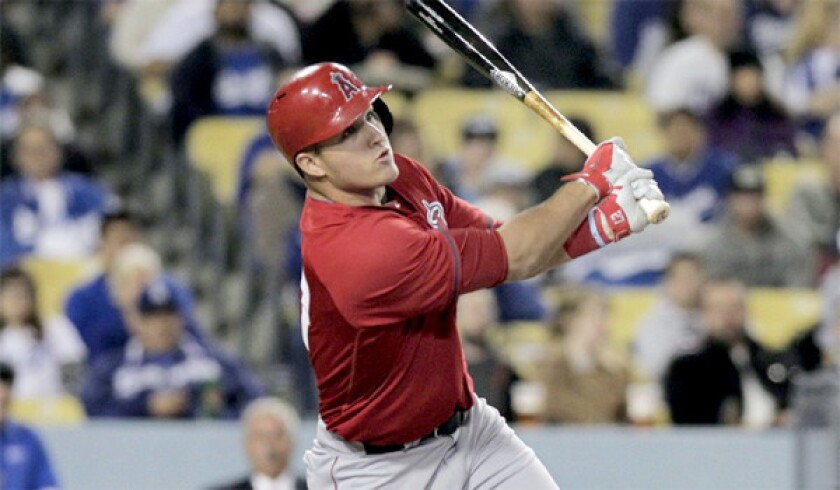 The Angels and outfielder Mike Trout agreed Friday to a six-year contract extension that guarantees him $144.5 million.
The Angels will formally announce the deal Saturday at Angel Stadium, before the Freeway Series finale against the Dodgers.
The new deal covers Trout's three arbitration years and buys out his first three years of free-agent eligibility. The deal includes a no-trade clause but does not allow Trout to opt out of the deal at any point, according to people familiar with its structure.
The Angels had hoped for a longer deal. When the extension concludes, after the 2020 season, Trout can become a free agent, at 29.
Trout will make $1 million this season, under a contract signed last month. The extension takes effect next season, so the Angels will be able to avoid paying a luxury tax this season.
Trout, 22, is widely considered to be the best player in baseball. He was the runner-up to Miguel Cabrera of the Detroit Tigers as American League most valuable player in each of his first two major league seasons.
---