MLB considering a huge expansion of instant-replay reviews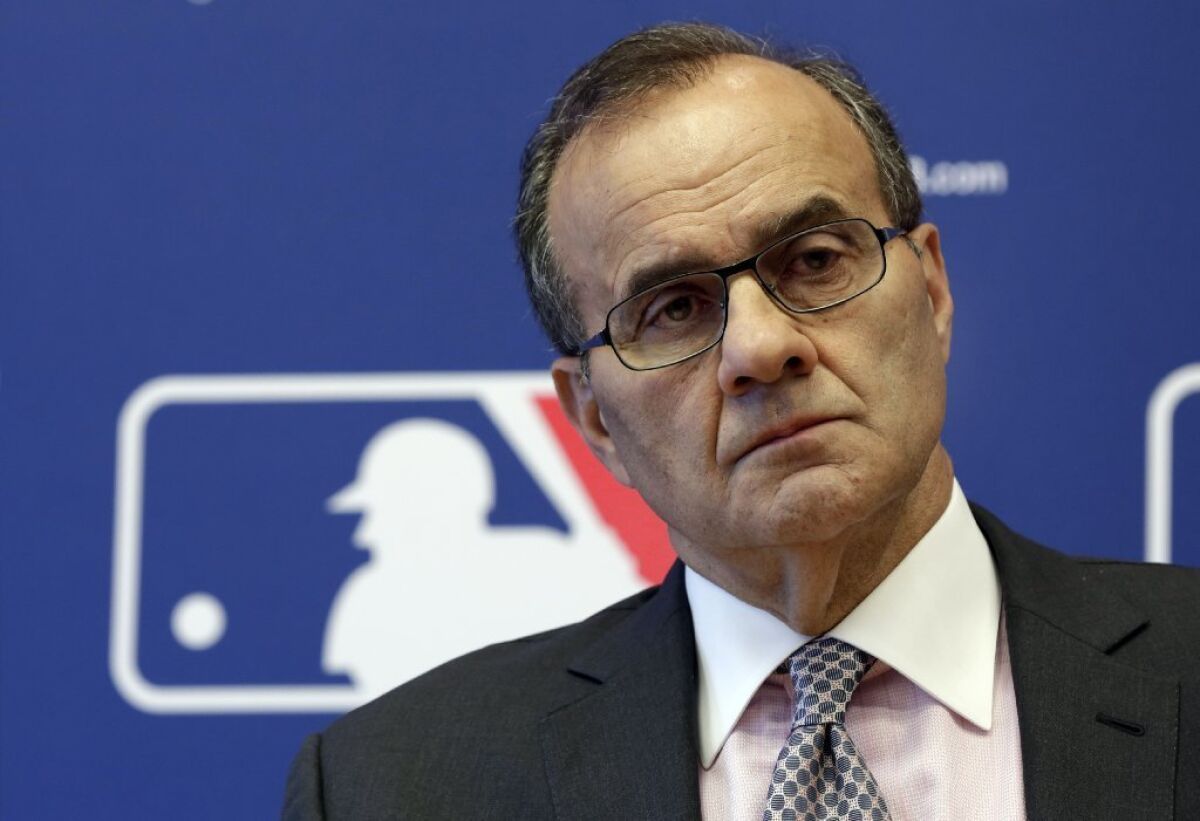 On the heels of two controversial calls that angered fans in two cities, Major League Baseball appears to have decided on an expansion of instant-replay review by umpires in time for the 2014 season.
Commissioner Bud Selig has gone on record in past years as wanting very limited video reviews, including only trapped-ball plays and fair/foul calls down the lines. The new guidelines, if approved, would allow replay review of almost everything except for balls and strikes. Currently, only home run calls are subject to review.
"My opinion has evolved," Selig said Thursday.
MLB executive vice president Joe Torre said he hopes to have proposals by the Aug. 14-15 owners' meeting in Cooperstown, N.Y.
"There's no question we're considering much more than the trap play and fair/foul," Torre said. "But again, one of the decisions we have to make is how much of this do we want to do without really disrupting and putting people to sleep?"
Two bad calls have put umpires under the spotlight this season. After failing to award Oakland's Adam Rosales a home run in the ninth inning at Cleveland on May 8, Angel Hernandez's umpiring crew reviewed video and still didn't award him the homer even though replays showed the ball clearly went over the fence.
On May 9, umpire Fieldin Culbreth's crew allowed Houston Manager Bo Porter to improperly switch relievers in the middle of an inning, leading to a two-game suspension for the crew chief.
"Have we had a bad week or so? Yeah," Torre said. "One was a rules thing; it had nothing to do with replay."
Replay recommendations will come from a subcommittee of three: Torre, former St. Louis manager Tony La Russa and Atlanta president John Schuerholz, who is chairing the group.
"There are a lot of hurdles," Torre said. "You could start replaying stuff from the first inning on and then time the game by your calendar. That would be crazy. We have a rhythm in this game that we certainly don't want to disrupt."
The group is examining whether to have replay officials in booths at ballparks or at a central location, and whether to have umpires wear headsets, as soccer officials do. Torre is against giving managers a challenge system, as NFL coaches have, but says opinion is split.
"Managers have to make enough decisions," he said. "We've tried to stay away from technology telling us what to do."
ALSO:
Kevin Durant: 'I don't have to be Kobe Bryant'
Former NASCAR driver Dick Trickle dies of apparent suicide
Watch Kings score twice in 22 seconds to defeat the Sharks in Game 2
The Associated Press contributed to this report.
---
Get our high school sports newsletter
Prep Rally is devoted to the SoCal high school sports experience, bringing you scores, stories and a behind-the-scenes look at what makes prep sports so popular.
You may occasionally receive promotional content from the Los Angeles Times.