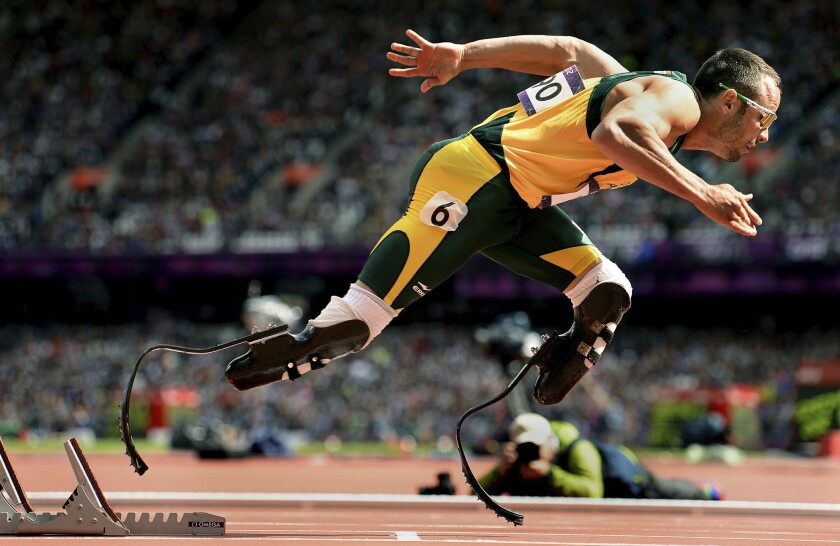 Oscar Pistorius might be headed to prison, but that doesn't rule out an eventual return to the Paralympic Games.
On Friday, a South African court found the double-amputee runner guilty of culpable homicide in the shooting death of his girlfriend, Reeva Steenkamp, last year. He is scheduled to be sentenced next month and is facing a punishment ranging from a suspended sentence to 15 years.
Shortly after the conviction, the International Paralympic Committee told the Associated Press that after he serves his sentence, Pistorius would be eligible to be selected to the South African team and return to IPC competitions.
"Throughout this case, the IPC has stressed the importance of differentiating between Oscar's contribution to the Paralympic movement and his private life," the organization said in a statement on Friday.
Nicknamed the "Blade Runner," Pistorius has won six gold medals in the last three Paralympics. He became the first double leg amputee to compete in the Olympics when he participated in the 400-meter race and was part of South Africa's 1,600-meter relay team at the London Games in 2012.
In a separate interview, IPC Chief Executive Xavier Gonzalez said: "Oscar was a fundamental ambassador of the Paralympic movement in the period between 2008 and 2012. Since then the Paralympic movement has many other ambassadors."
---