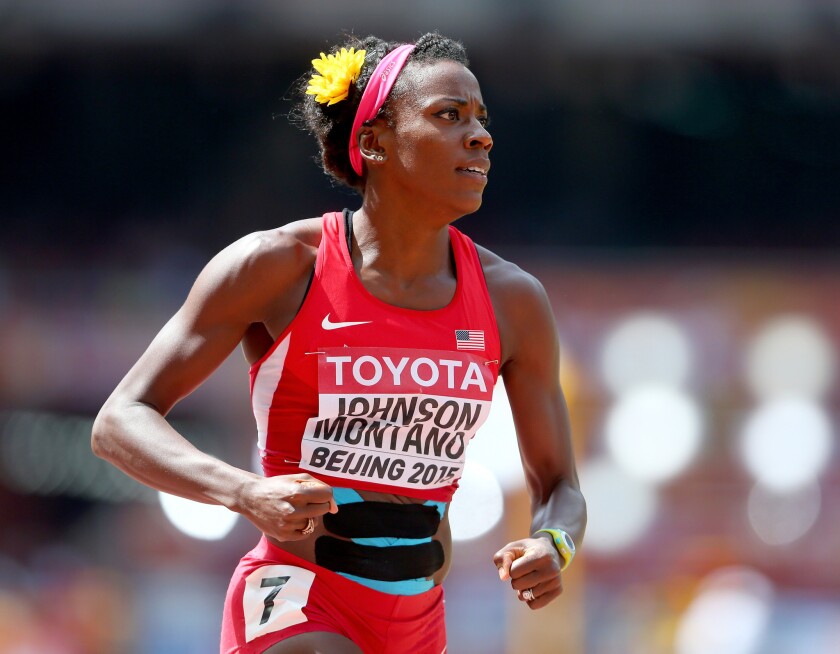 Alysia Montano made global headlines last year when she raced in the 800 meters at the U.S. track and field championships while 34 weeks pregnant.
Pictures of the runner finishing last in her preliminary heat may have faded from memory, but sports officials are still wrestling with the issue of pregnancy in high-level sports.
This week, the International Olympic Committee hosted a group of medical experts to discuss recommendations for elite athletes during and after pregnancy.
With the potential for more pregnant women competing at national and international events, the IOC's medical and scientific commission said it is hoping to gather research so "sportswomen can make informed choices for their futures and those of their children."
The IOC plans to issue a consensus statement in the British Journal of Sports Medicine next spring.
Follow David Wharton on Twitter @LATimesWharton
---