What's in a sports number? It's a matter of rules, and whimsy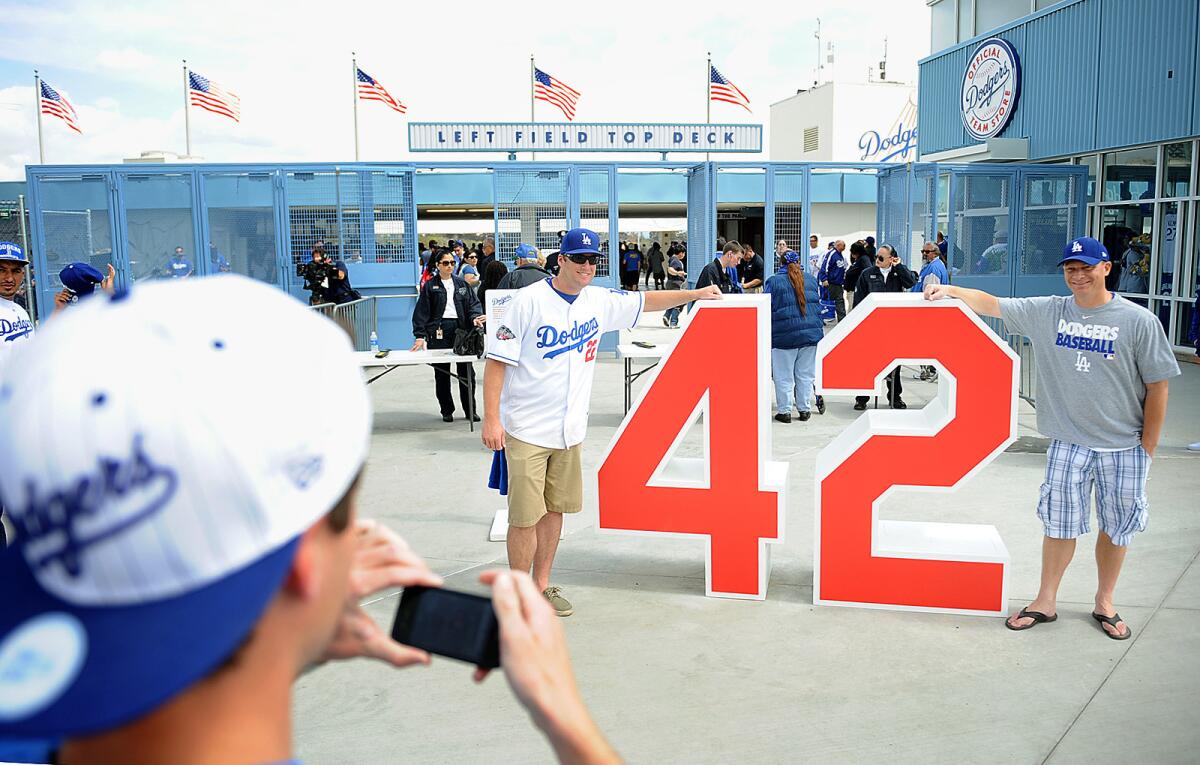 Athletes are often associated with their uniform numbers, but the process of how those digits are attached to a uniform and player has changed over the years.
A little history lesson on the guidelines and how some players ended up with certain numbers:
Baseball
The first major league team to put numbers on its uniforms was the Cleveland Indians in 1916, with numerals on the left sleeves. Because of complaints, those lasted only a few weeks. The St. Louis Cardinals tried the same in 1923, but were ridiculed. Embarrassed players pushed for the removal of the numbers, and Cardinals officials obliged.
In 1929, the Indians were trendsetters again, the first team to bring back uniform numbers. The New York Yankees were behind them by just a few days. Fewer than 10 years later, every uniform variation for every major league team included numbers.
Hockey
Hockey sweaters in the NHL have always featured numbers. Ice hockey does not have formalized uniform number rules.
Historically, starting goaltenders wore No. 1, the backup goalie wore No. 30, and the other players wore low numbers, generally 2 through 29. It is still traditional for goaltenders to wear either No. 1 or numbers near 30 (in a range from approximately 29 to 41).
In recent years, it has become more common for players to wear numbers in the 30s and above. This is partly because of teams' retiring lower numbers. Two of the oldest NHL teams, the Montreal Canadiens and Boston Bruins, have only two single-digit numbers left — the Canadiens have Nos. 6 and 8, the Bruins Nos. 1 and 6. The NHL has not allowed anyone to wear 0 since 1996.
Basketball
NBA jerseys have always featured numbers. As in baseball, anything from 0 to 99 goes.
Basketball leagues at all levels in the U.S. traditionally use single and double digits between 0 and 5 (i.e. 0, 00, 1–5, 10–15, 20–25, 30–35, 40–45 and 50–55). The NCAA and most amateur competitions mandate that only these numbers be used because it eases nonverbal communication between referees, who use fingers to denote a player's number, and the official scorer. In college basketball, single-digit player numbers are officially recorded with a leading zero.
The NBA has always allowed other numbers between 0 and 99, but the use of digits 6 through 9 is less common than 0 through 5 since players tend to keep their numbers from college.
Pro football
NFL teams started putting numbers on their jerseys shortly after the league was officially founded in 1920. Numbers can range from 1 to 99, but certain positions have to be within certain number ranges, primarily for receiver eligibility reasons.
The modern framework for uniform numbers was implemented in 1973, with a few minor changes since. However, players whose old numbers didn't comply with the new rules in 1973 were allowed to keep them, which is why Hall of Fame center Jim Otto of the Oakland Raiders was able continue wearing 00.
Here's what numbers NFL players can wear today:
1–9: quarterbacks, kickers and punters.
10–19: quarterbacks, kickers, punters and wide receivers.
20–39: running backs and defensive backs.
40–49: running backs, defensive backs, linebackers and tight ends.
50–59: linebackers, centers and defensive linemen
60–79: offensive linemen and defensive linemen.
80–89: wide receivers and tight ends.
90–99: linebackers and defensive linemen.
Soccer
In soccer, numbers were originally given out by position. Goalkeepers were generally No. 1, and the best attacking players (Pele, Diego Maradona and Lionel Messi for example) wore No. 10. It became an honor to be given No. 10.
Now, soccer positions are generally referred to by number. No. 10 is the playmaking midfielder (Landon Donovan for example), No. 7 is a winger or second striker (Robbie Keane), No. 6 is a holding midfielder, etc. The position numbers vary by leagues around the world and by lineup formations.
In retirement
Dodgers clubhouse manager Mitch Poole has to work around the franchise's 10 retired numbers, but some clubs have even more to deal with.
The NBA's Boston Celtics have the most retired numbers of any professional team, 21. The Yankees are next with 20, followed by the NFL's Chicago Bears, 14. The Bears have said they won't retire any more numbers, perhaps because the 90-man training camp roster has enough duplicate jerseys already.
The number 42 is retired league-wide in Major League Baseball in honor of Jackie Robinson. The NHL retired 99 league-wide for Wayne Gretzky. There are no league-wide retired numbers in the NFL or NBA.
Zeroing in
When Olden Polynice and Benoit Benjamin were teammates with the Clippers and later the Seattle SuperSonics, Polynice wore 0 and Benjamin 00. The Denver Nuggets last season also had players wearing 0 and 00, Emmanuel Mudiay and Darrell Arthur.
The Celtics' Robert Parish also wore 00. According to basketballreference.com, 68 players in the NBA and ABA have worn 0, including Gilbert Arenas, Drew Gooden, Kevin Love, Shawn Marion, Jeff Teague, Nick Young and Orlando Woolridge.
Don Drysdale's 53
Some players are given high numbers as rookies during spring training — Don Drysdale's No. 53, for example. They could switch to a lower number when they make the team, if they choose.
In his book "Once a Bum, Always a Dodger," Drysdale wrote about how he got his number:
"It's not only general managers and managers who determine which players will stay with the big club after spring training. The clubhouse man has a voice, too, because he's in charge of the uniforms, and the higher the number he gives you, the less chance he figures you've got of sticking with the major league roster. I had the highest number of the group. Herbie Olson, a catcher, came in with number 55 a year later, but I was high man in 1955 with number 53 — a number, by the way, I wound up keeping throughout my career."
How famous did that No. 53 become?
Because of Drysdale, 53 received a place in pop culture for its role in the 1968 Disney movie "The Love Bug." The focus of the film was "Herbie the Love Bug," a 1963 Volkswagen Beetle painted pearl white, converted into a race car and adorned with the number 53. The number was chosen by the lead screenwriter, a Dodgers fan whose favorite player was Drysdale.
Behind the numbers
There are many reasons why players end up wearing particular uniform numbers. Some notable figures:
Eddie Gaedel, No. 1/8: Gaedel was a 3-foot-7 pinch-hitter for the St. Louis Browns in the 1950s. He is the only player known to have worn a fraction as a jersey number.
Babe Ruth, No. 3: This one is quite orderly. Back in the 1920s, the Yankees assigned numbers according to the batting order. Ruth batted third. Lou Gehrig batted fourth. Ruth wore 3, Gehrig 4.
Chris Kluwe/Donovan McNabb, No. 5: Kluwe, a punter, was the keeper of McNabb's number of choice when he signed with the Minnesota Vikings. Kluwe agreed to give the number to McNabb, but with stipulations. McNabb had to mention Kluwe's band name in five different news conferences, donate $5,000 to charity and give Kluwe an ice cream cone.
Jeff Feagles, No. 18: While a member of the New York Giants, the punter first wore No. 10. Then Eli Manning came along and paid for a one-week vacation to Florida for Feagles in exchange for the digits. Feagles fatefully switched to No. 17 just before wide receiver Plaxico Burress joined the team and sought that number. The two came to an agreement, with Burress getting 17 and Feagles receiving a kitchen remodel in return. However, in 2010, Feagles said he was never reimbursed because a gun incident landed Burress out of the NFL and in jail.
Peyton Manning, No. 18: Peyton is the third Manning to wear 18, albeit the most iconic. His father Archie wore it in college, and Peyton's older brother Cooper did the same in high school. However, Cooper was diagnosed with spinal stenosis and was unable to play college football, so Peyton chose to wear his number as tribute.
Rick Barry, from No. 24 to 2 & 4: Rick Barry wanted his familiar 24 when he played for the Houston Rockets, but Moses Malone already had that number. Barry appeased his number psychology by wearing No. 2 at home and No. 4 on the road.
Kobe Bryant, No. 24: Los Angeles speculated for some time about why the Lakers star switched from No. 8, which he chose to start his career because No. 33 — his father's old number, which Bryant wore when he won his high school state championship in 1996 — was retired for Kareem Abdul-Jabbar. He once told the Associated Press that he switched to 24 in 2006 because "it was time to move on and do something different." He wore 24 as a freshman in high school as well.
Carlton Fisk, No. 27/72: The Red Sox retired the 27 that Pudge wore during his days in Boston, but when the Hall of Famer moved to the Chicago White Sox, he flipped it around to No. 72.
Kevin Durant, No. 35: He wears 35 in honor of his youth basketball coach, Charles Craig, who passed away at age 35. From The Oklahoman: "If he would have died when he was 47 years old, I would have switched my number to 47," Durant said. "It's all about doing it for somebody I love. It's not about what's the better number and what looks better on me. It's all about him. He was just a caring and loving person that everybody would love to meet. Every time I step on that floor, I do it to win games and make him proud."
Metta World Peace, No. 37: The player formerly known as Ron Artest has said that he chose 37 because Michael Jackson's "Thriller" was the top song on the Billboard charts for 37 weeks. World Peace has changed his number more often than his name, also wearing 15, 23, 91, 93 and 96 at different points in his career.
Sid Fernandez, No. 50: He wore No. 50 because he was from Hawaii, the 50th state.
Jaromir Jagr, No. 68: The NHL All-Star has perhaps the most historically significant explanation for his number choice: 1968 was the year the Soviet Union invaded his native Czechoslovakia. Both of his grandfathers were jailed by the Soviets, and one died that year.
Chad Ochocinco, No. 85: Some players, like the NHL's Jordin Tootoo, choose their number to match their name (Tootoo went with 22). Wide receiver Chad Johnson, who changed his last name to Ochocinco and later changed it back, took the opposite approach. When he was signed by the New England Patriots, his namesake number was occupied by tight end Aaron Hernandez, who gave Ochocinco his beloved 85 as a "welcome gift."
Wayne Gretzky, No. 99: Gretzky wanted to be No. 9 in honor of the late "Mr. Hockey," Gordie Howe, but that number was unavailable to him early in his career. He took 99 instead, in a way doubly honoring Howe.
MORE FROM SPORTS
Olympic committee will 'explore legal options' for banning Russia from the Rio Games
Tiger Woods pulls out of the PGA Championship, won't compete for the rest of this season
Get our high school sports newsletter
Prep Rally is devoted to the SoCal high school sports experience, bringing you scores, stories and a behind-the-scenes look at what makes prep sports so popular.
You may occasionally receive promotional content from the Los Angeles Times.