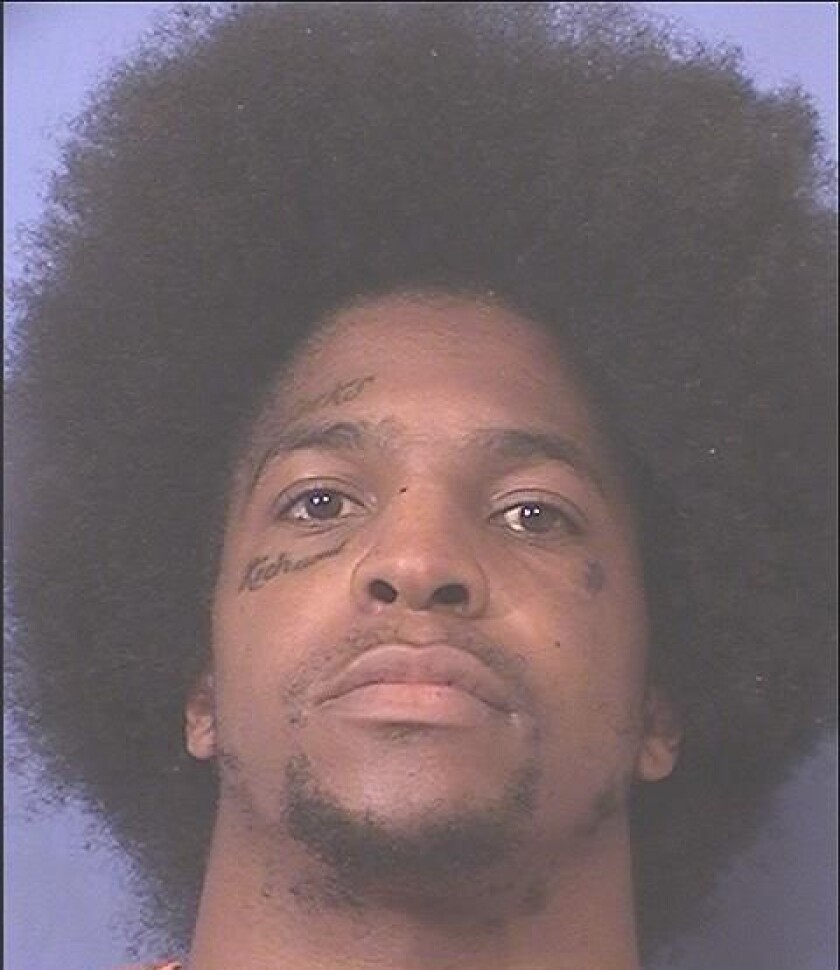 Former Detroit Lions wide receiver Titus Young was released from prison last weekend after serving almost 20 months for assaults in Los Angeles and Carlsbad.
The L.A. native had been housed at the California Health Care Facility in Stockton — it provides medical and mental healthcare to inmates — before being paroled in the early hours of Saturday.
Young was sentenced to four years in prison last year after pleading no contest to pummeling a neighbor with fists and a metal object in South Los Angeles in January 2016. He also served time concurrently as part of a plea deal for the Carlsbad assault.
The incidents are among at least 25 criminal charges Young accumulated in Southern California since 2013.
Young previously gave the Los Angeles Times excerpts of a diary he kept while behind bars that attribute the run-ins with law enforcement to bipolar disorder and hearing voices.
"Having bipolar has pretty much torn down my life," Young wrote in the diary. "It's been four years of fighting so many different behaviors. When I was first diagnosed, I didn't want to believe it because I felt my life was too perfect to have bipolar. Football players don't take medicine. I'm macho. Put me back on the field. But, no, that's really not what I needed."
The Lions, who used a second-round draft pick on Young coming out of Boise State, released him in January 2013. The Rams picked him up, but cut ties 10 days later as his behavior grew increasingly erratic.
"It's kind of hard for me to think wisely in sticky situations where I feel threatened," Young wrote in the diary. "Taking the medicine allows my mood to be stabilized and helps with hearing voices. Yeah, I have heard voices, as well. The voices came and came from the bipolar. It's usually when I let my brain relax and focus on others. I can kind of hear them."
Young's attorney didn't respond to a request for comment.
California's Board of Parole Hearings declined to release Young in January. The board cited a history of "violent criminality" and a "pattern of assaultive behavior," but noted he hadn't violated any prison rules involving injury or the threat of injury.
Young is being sued in L.A. County Superior Court by Marcus Garland, the victim in the January 2016 assault.
In the diary, Young expressed the hope to continue his football career when released.
"Thank God I have it all under control now," Young wrote in the diary. "So when I make this comeback to the league, Rodger Godell and the rest will understand that athletes are not exempt in mental illness. We have to live with these differences for the rest of our life."
Twitter: @nathanfenno
---