Column: Super Bowl 2019 prediction is a no-brainer: Rams win big over Patriots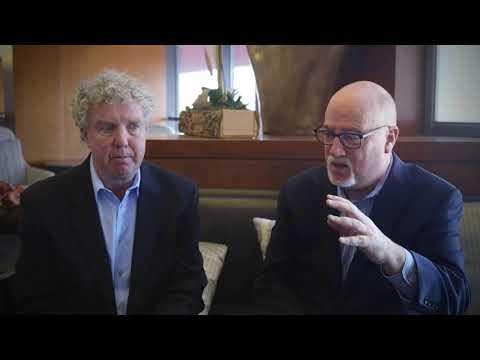 Los Angeles Times columnist Bill Plaschke and Boston Globe columnist Dan Shaughnessy make their Super Bowl 2019 predictions for Los Angeles Rams versus New England Patriots.
Reporting from atlanta —
For most of my Super Bowl predicting career, I know I've been knocked flat.
This time, that's happening to Tom Brady.
Nearly every year when I write this Super Bowl prediction column, I admit I've been run over.
This time, that's going to be the New England Patriots defense.
After more than two decades of reading my public attempts at picking a winner in America's biggest sporting event, readers know I'm usually and completely outsmarted.
Now it's Bill Belichick's turn.
Yes, I've historically been perhaps the worst Super Bowl predictor in the history of printed journalism, picking correctly just four times in 19 columns.
Complete coverage of Super Bowl LIII »
I once missed 11 consecutive predictions. I'm the guy that picked the Buffalo Bills three consecutive years. I once picked a winner who was beaten by 23 points, and the handful of remaining San Diego Chargers fans know what I'm talking about.
Usually, I'm no good at this. But when it comes to the Patriots, I've been great at this.
In 2008, that was me who picked the New York Giants to end the Patriots' undefeated season. Last season, me again who picked the Philadelphia Eagles to upset the mighty ones.
Both times, I was struck with a feeling that the Patriots were particularly vulnerable against a more athletic team with more weapons and smart coaching.
The Rams are that team. The Rams are better suited for victory than any of the previous three teams that have beaten these Patriots in this game.
The Rams will win the Super Bowl and it won't be close. The final score will be 44-28 and they'll never trail. Todd Gurley will be MVP, Sean McVay will become a rock star, and the Patriots dynasty will be done.
If you still don't believe in my powers of prescience involving these two teams, check out what I wrote before the Rams' NFC championship game against the New Orleans Saints.
… this jazzed up version of the Rams is more powerful than voodoo, as the folks in New Orleans will discover when the outsiders go marching in Sunday and knock the Saints more senseless than a frat boy on Bourbon Street.
This game will be that game, hopefully without a horribly blown call, and certainly without all those geographically based cliches.
This time, the Rams will win in a manner that requires only five simple words.
They will get to Brady.
That's the ticket. That's the blueprint. That's how the Giants beat him in two earlier Super Bowls, how the Denver Broncos beat him in the playoffs, and how the Eagles finished their victory against him last year.
Remember that? Strip sack? Brandon Graham? On potential game-winning drive?
"I thought about that play 500 times in five days,'' said Brady later in his docuseries, "Tom vs. Time.'' "God, you know, what should I have done?''
Sign up for our daily sports newsletter »
You beat down Brady, you beat the Patriots, and the Rams have the defensive line to do it. He has barely been touched in the previous two playoff games — amazingly zero sacks — but the Chargers and Kansas City Chiefs didn't have the world's best defensive player in Aaron Donald, and a recently inspired Ndamukong Suh, and a finally comfortable Dante Fowler Jr., plus a powerful Michael Brockers.
"I hope we have the opportunity on this stage to shine our brightest,'' said Suh.
They will. It will start when they stop the Patriots' running attack just like they ground down the ground attack of both the Dallas Cowboys and Saints in the previous two playoff games, allowing a combined 98 rushing yards.
"The biggest thing for us is stop the run and then make it a one-dimensional game for them as an offense,'' said Suh. "Then we'll have a lot of fun being able to get after that quarterback, dialing up different things.''
Brady is legendary for getting rid of the ball quickly, his average pass time of 2.42 seconds being the lowest among this postseason's quarterbacks. But this is where the smarts and savvy of Rams defensive backs Aqib Talib and Marcus Peters play a big role. Brady will get rid of it, but they'll be there waiting.
"You've just got to play the same game they play,'' said Talib, a former Patriot who has held Brady to the third-lowest passer rating of any cornerback he has targeted more than 25 times in his career, according to Pro Football Focus.
If the Rams can make Brady run for his 41-year-old life or throw hurried passes into that kind of coverage, history is in their favor. Brady is 2-3 in Super Bowls when teams pressure him at least 10 times, yet is 3-0 when teams don't.
Once Brady is sufficiently pounded, the Rams can hammer out a victory from the ground up.
It says here that the two-week break did wonders for Todd Gurley's aching knees, and he will once again be a force both running the ball and catching it out of the backfield. The runs will set up Jared Goff to continue his amazing work on play-action passes — he has completing an amazing 72% of those throws this postseason — and in the end, the Patriots won't know where to look.
They stop Gurley; there's C.J. Anderson. They stop Robert Woods; there's Brandin Cooks. They think they've stopped everybody, and there's Gerald Everett.
The Rams' dominant defense will set up a versatile offense that will set the stage for a game that won't be as close as everyone thinks. What the Rams lack in Super Bowl experience, they will make up for with super matchups that will become more evident with every snap.
The biggest reason I've heard given for picking the Patriots is because, well, they're the Patriots.
Everyone seems to forget that the Rams are, well, the Rams.
Deeper. Stronger. Better.
Get more of Bill Plaschke's work and follow him on Twitter @BillPlaschke
Get our high school sports newsletter
Prep Rally is devoted to the SoCal high school sports experience, bringing you scores, stories and a behind-the-scenes look at what makes prep sports so popular.
You may occasionally receive promotional content from the Los Angeles Times.