Haden, USC ready to welcome NFL's Rams back to Coliseum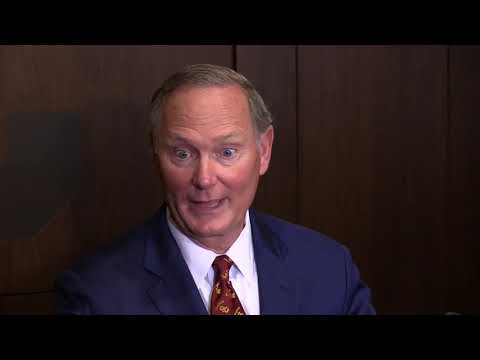 USC Athletic Director Pat Haden discusses the NFL's return to Los Angeles .
Pat Haden played his entire NFL career with the Los Angeles Rams, so he said Wednesday that he was looking forward to welcoming the franchise back to Southern California — and the Coliseum — after two decades in St. Louis.
The NFL has granted the Rams permission to move to Los Angeles, where a new state-of-the-art stadium in Inglewood is expected to be completed in time for the 2019 season.
In the interim, the Rams — and possibly a second NFL team — could play their home games at the Coliseum.
"It's going to be real nice to call them the Los Angeles Rams again, and we are particularly pleased they are coached by an ex-Trojan," Haden said, referring to Jeff Fisher, a former USC player.
USC, which manages the Coliseum, is most enthused with the prospect of having an NFL tenant because the unspecified monies it would receive in rent would help the school raise the projected $270 million for renovations to the historic venue.
During a meeting with reporters, Haden said "some details need to be finalized," but USC was ready to host the Rams.
USC's lease to manage the Coliseum allows for only one NFL team.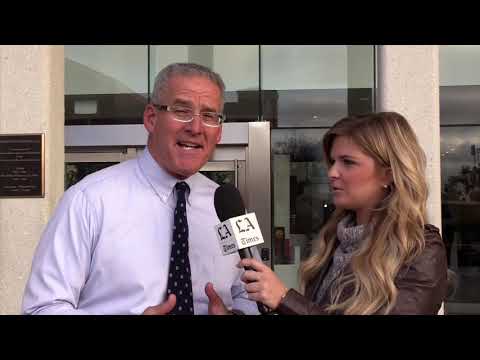 Gary Klein and Lindsey Thiry discuss the impact an NFL team will have on the Coliseum and USC. 
The San Diego Chargers or Oakland Raiders also could end up in Los Angeles. Haden did not rule out having a second NFL team playing at the stadium but said the NFL would have to work that out with the Coliseum Commission and the California Science Center Board.
Haden said he planned to speak with the Rams later Wednesday and would address, "how can we be a great partner for them as they plan their 2016 season."
Bringing Coliseum lighting up to NFL standards and field maintenance are the main immediate concerns. Haden said he did not expect the Rams' return to adversely affect attendance at USC games.
"I don't think it will affect our gate at all," he said. "We have generations of Trojan fans."
Haden reflected on going to NFL and USC games at the Coliseum and playing there as a high school, college and pro player.
"I threw a touchdown on my first pass in my first game, and my last play was getting sacked by Lawrence Taylor and blowing out my knee," he said of playing for the Rams at the Coliseum. "So those are the bookends of my Rams career."
Haden joked that his son said he was going to buy a Todd Gurley jersey.
"Don't forget No. 11," said Haden, who wore that number as a Ram.
Gurley, the Rams' star running back, wore No. 30 as he rushed for 1,106 yards in 13 games as a rookie this season.
Haden became athletic director in 2010. After the meeting with reporters, he told The Times that he had been working on the Coliseum renovation project for three years and was intent to see the fundraising aspect to its completion.
"We've silently raised a significant amount of commitments for it," he said. "This is just another bucket of revenue that helps us get there, and I just want to be able to deliver to [USC President Max Nikias] what I promised, which was the resources to be able to do that."
Haden said the NFL presence would not an impact on how long he would be athletic director.
"I wouldn't do anything that my doctors say I couldn't do," said Haden, who was absent from seven of USC's final eight football games after requiring medical attention before the Oct. 17 Notre Dame game. "Nothing has changed: I could retire tomorrow. It could be 10 years. I really don't know."
gary.klein@latimes.com
Twitter: @latimesklein
Get the latest on L.A.'s teams in the daily Sports Report newsletter.
You may occasionally receive promotional content from the Los Angeles Times.