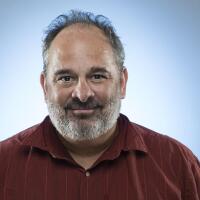 Chris Foster
Chris Foster is a former sports writer for the Los Angeles Times who covered UCLA football and basketball, USC basketball, the Kings and the Ducks. He grew up in San Clemente, arriving long before Richard Nixon came to town. As a teen, he surfed, played football and basketball, and fell in love with sports journalism. He left The Times in 2015.
Latest From This Author
No. 15 Cal State Fullerton vs.

Cynthia Allman began a long day's journey into a blissful night at 4 a.m. in New York on Saturday, when she arrived at the airport to catch a flight to see her son play in the Big West Conference tournament.

Cal State Fullerton can plan another anniversary celebration.

The phrase "drama queen" gets tossed around a lot in an era of reality television and social media addiction.

This was old-school Big West basketball.

The best scenario played out for the UC Irvine men's basketball team.

Every dog has its day. Georgia fans have had to believe in that for decades.

Rose Bowl No. 3 Georgia (12-1) vs. No. 2 Oklahoma (12-1) at Rose Bowl, Monday, 2:10 p.m. TV: ESPN.

It was all bright lights and big city from then on out.

Take a stroll east from Gaylord Memorial Stadium and gaze at college football history.