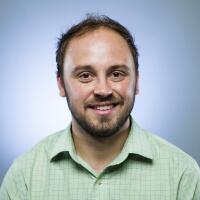 Chris Kirkham
Before joining the Los Angeles Times in 2014, Chris Kirkham worked for more than three years as an investigative reporter at the Huffington Post in New York, covering private prisons, for-profit colleges and the environment. He was also a reporter at the Times-Picayune in New Orleans, where he became versed in the fine art of hosting a Cajun seafood boil. Kirkham is a Texas native and a graduate of the Medill School of Journalism at Northwestern University. He left The Times in 2016.
Latest From This Author
The gig: Casey Schreiner, 34, is editor and founder of Modern Hiker, the most-trafficked hiking blog in California.

Marinello Schools of Beauty abruptly shut down, closing all 56 of its campuses, including 39 in California, after the U.S.

For more than a year, a crucial question has gone unanswered on Santa Catalina Island: Who will control the freight service that brings bottled water, groceries and other essentials from the mainland, 26 miles away?

California employers added 60,400 jobs in December, according to state data, one of the largest single-month gains in the last three years.

The University of Phoenix once again can recruit on military bases and receive federal tuition assistance for active-duty troops, after the Pentagon on Friday lifted a temporary ban on the nation's largest private university.

Turmoil in China's financial markets has sent global stocks into a tailspin for the first week of the year, adding to months of concern that weakness in the world's second-largest economy could trigger a ripple effect globally.

California's business climate has been a perpetual target of ridicule.

The largest container ship ever to unload in North America arrived at the Port of Los Angeles on Dec. 22.

The largest container ship ever to arrive at a North American port is now docked at the southern tip of Los Angeles, a sign of the rapid changes underway in the global shipping industry.