Recipe: Agua fresca with watermelon and lime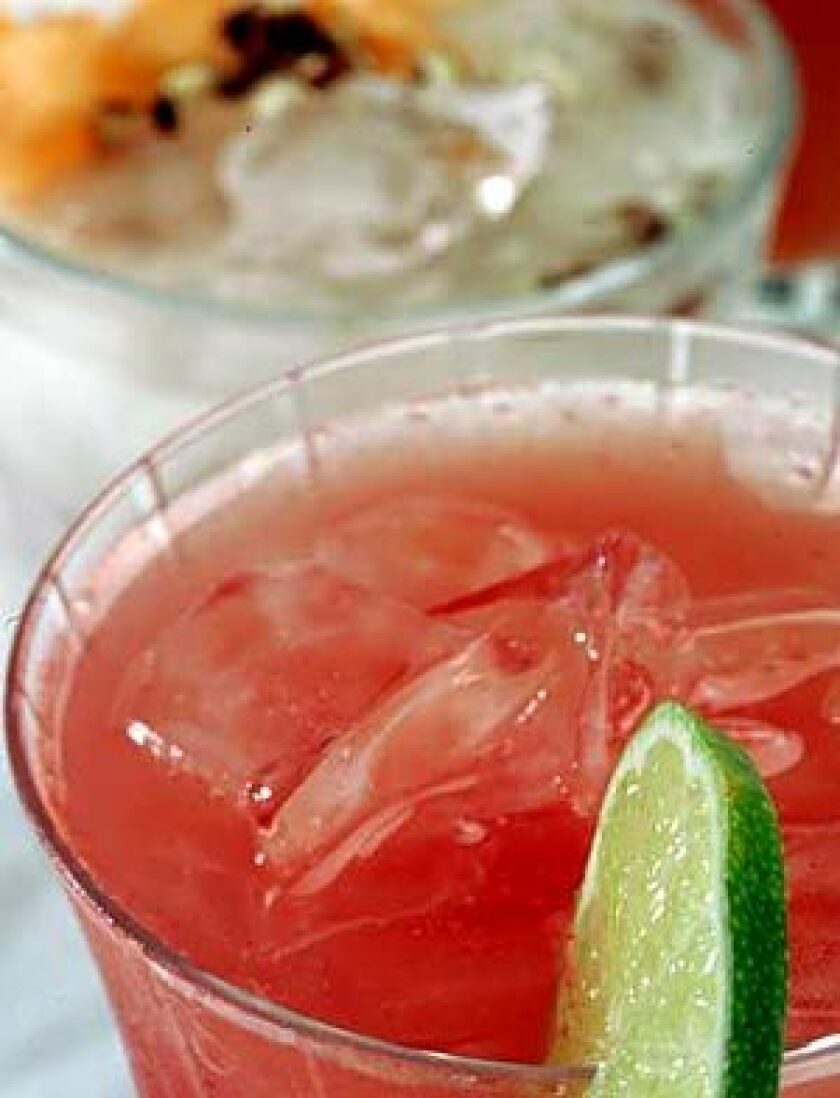 Total time: 15 minutes
Servings: Makes 2 1/2 quarts
Note: Agave nectar is available at Trader Joe's stores, Whole Foods, Ralphs and other well-stocked supermarkets.
1 medium seedless watermelon, rind removed and cut into medium pieces (about 6 pounds)
2 tablespoons agave nectar
1/4 cup plus 2 tablespoons fresh lime juice (about 3 limes)
Sea salt
1. In a blender, purée the watermelon with 4 cups of water and the agave nectar, in batches.
2. Strain through a coarse strainer or mesh sieve, discarding any solids. Stir in the lime juice and a generous pinch of sea salt.
3. Adjust the seasoning and consistency to taste: agave nectar for sweetness, lime juice for tartness, sea salt to enhance flavor, and water to thin. Serve over ice. Garnish each glass with a slice of lime, if desired. This will keep for 2 days, refrigerated.
Each 8-ounce serving: 57 calories; 1 gram protein; 15 grams carbohydrates; 1 gram fiber; 0 fat; 0 saturated fat; 0 cholesterol; 7 mg. sodium.
---
The essential weekly guide to enjoying the outdoors in Southern California. Insider tips on the best of our beaches, trails, parks, deserts, forests and mountains.
You may occasionally receive promotional content from the Los Angeles Times.