Recipe: Mint Cream Dream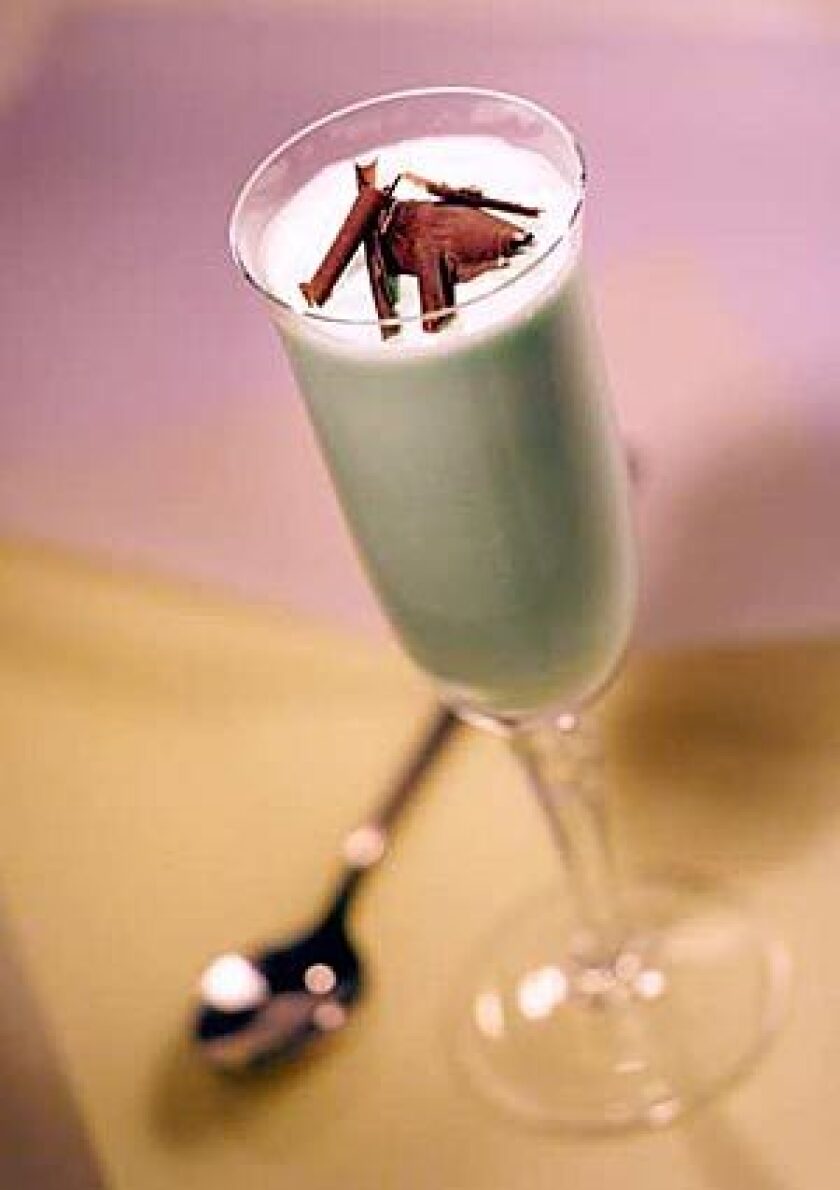 Active Work Time: 10 minutes
Total Preparation Time: 25 minutes plus 3 hours chilling
One of the gourmet Jell-O desserts once served at the New American bistro Bambara in Salt Lake City. From chef Scott Blackerby.
1 (3-ounce) package lime-flavored gelatin
3/4 cup sugar
Dash salt
1 cup boiling water
1 cup cold water
1 cup whipping cream
3/4 teaspoon peppermint extract
Dark chocolate shavings, optional
Place the gelatin, sugar and salt in a large bowl. Add the boiling water and stir until completely dissolved, at least 3 minutes. Stir in the cold water. Refrigerate until slightly thickened, about 10 minutes.
Beat the whipping cream and peppermint extract with an electric mixer on medium speed until soft peaks form, 2 to 3 minutes. Gently stir the cream mixture into the chilled gelatin until well blended.
Pour into molds, dessert glasses or a large glass dessert bowl. Refrigerate until set, 3 hours. Garnish with chocolate shavings, if desired.
6 servings. Each serving: 221 calories; 93 mg sodium; 27 mg cholesterol; 7 grams fat; 5 grams saturated fat; 38 grams carbohydrates; 2 grams protein; 0 fiber.
---
The essential weekly guide to enjoying the outdoors in Southern California. Insider tips on the best of our beaches, trails, parks, deserts, forests and mountains.
You may occasionally receive promotional content from the Los Angeles Times.