6 Images
An empty nester's dream house
After moving from Wisconsin to Santa Monica in 1998, Tom Berg and his late wife, Judy, designed a 1,300-square-foot dream house with architect Michael W. Folonis. Floor-to-ceiling glass walls allow the courtyard to be visible from all parts of the house.
(Lawrence K. Ho / LAT)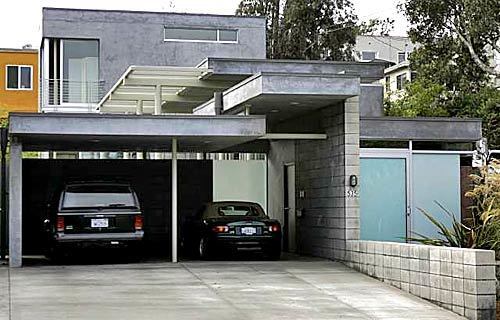 The Berg house, built on a steep slope, changes levels twice. It is built with industrial materials including steel, concrete block and polished concrete floors.
(Lawrence K. Ho / LAT)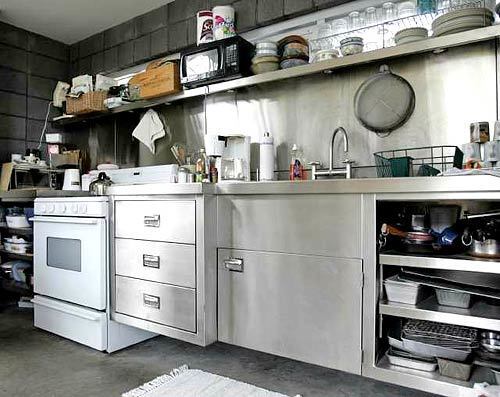 The open kitchen has clean lines and a cool palette.
(Lawrence K. Ho / LAT)
Tom Berg reads with plenty of sunlight in the living room, which has glass walls that meet at the corner.
(Lawrence K. Ho / LAT)
A larger view of the gallery shows Judy Berg's choices of paintings and lithographs. The long room connects the master bedroom suite and the guest quarters.
(Lawrence K. Ho / LAT)
Natural light from the adjoining courtyard illuminates the gallery display. Judy Berg's many artistic pursuits included gardening and architecture.
(Lawrence K. Ho / LAT)