Need a digital detox? Places to go to really unplug (no cheating allowed)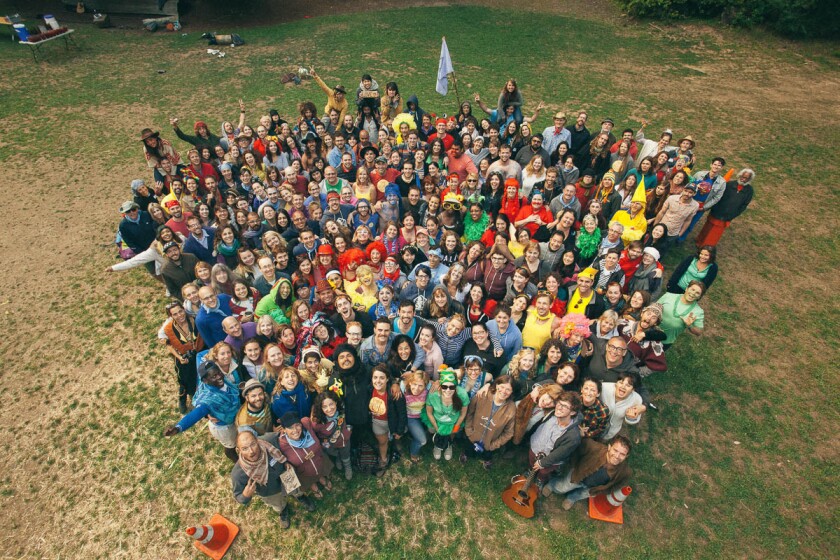 If you can't stop Instagramming or texting on your next trip to the great outdoors (and apparently you cannot), you may need help.
Camp Grounded, billed as a California summer camp for adults (motto: "Disconnect to reconnect"), and international tour operator Intrepid Travel offer "digital detox" adventures that simply prohibit computers, cellphones and digital cameras.
That's right -- on these trips, Wi-Fi just doesn't matter.
How hard can it be to unplug? In a report released last month, campground company KOA found that Wi-Fi ranked as the top amenity campers look for when choosing a site.
And a majority of campers bring their cellphones with them, which isn't always a bad thing. For example, some who had email access could extend their trips longer, the report says.
But that's not really getting away from it all.
Camp Grounded takes a no-tech approach to its summer camp: no laptops or tablets, no cellphones, no digital cameras (though film cameras are allowed).
The idea here is to have fun and share -- in person, not online.
Participants spend time in more than 30 "playshops," engaged in activities like laughter yoga or hip-hop classes, flower crown making, stilt walking, woodworking ... you get the idea.
You also can do basic outdoors activities like canoeing, rock climbing and a ropes course.
Summer camps are offered at a private site amid the redwoods in Mendocino, Calif., in May (they're sold out) and on a private lake in Cold Spring, N.Y., from June 10 to 13. Prices for the New York camp start at $595 per person, which includes bunk bed lodgings, meals, activities and more.
Camps also are scheduled in August in North Carolina (two sessions) and September in the Texas Hill Country (one session). Info: Camp Grounded, email Camp@TheDigitalDetox.org, (415) 340-2267
This month small-group tour operator Intrepid Travel in Petaluma, Calif., rolled out what it calls Digital Detox Tours.
Again, computers, cellphones, digital cameras are a no-no.
Participants sign a pledge to avoid their devices so they can become more engaged with people they meet on the trip and at their destination.
Meeting the locals is all part of the focus of the tours that include a rural heritage stay in India, a home stay in Morocco and visits to a hill tribe in Thailand and a Shiripuno community in Ecuador.
Trips last eight to 10 days, and range in price from $630 to $1,625. The price includes lodging, some meals and activities; international airfare is extra.
Info: Intrepid Travel's Digital Detox Tours, (800) 970-7299
MORE
Yosemite's main east-west road to open for the season
Just in time for summer travel: 4 budget hotels and motels out to redesign 'cheap'
Get ready to zip-line down the mountain at Lake Tahoe ski resort
First impressions of Shanghai Disneyland in 11 videos
Bicycling and beer tastings: 3 tough tours where spokes and suds collide
---
Get inspired to get away.
Explore California, the West and beyond with the weekly Escapes newsletter.
You may occasionally receive promotional content from the Los Angeles Times.