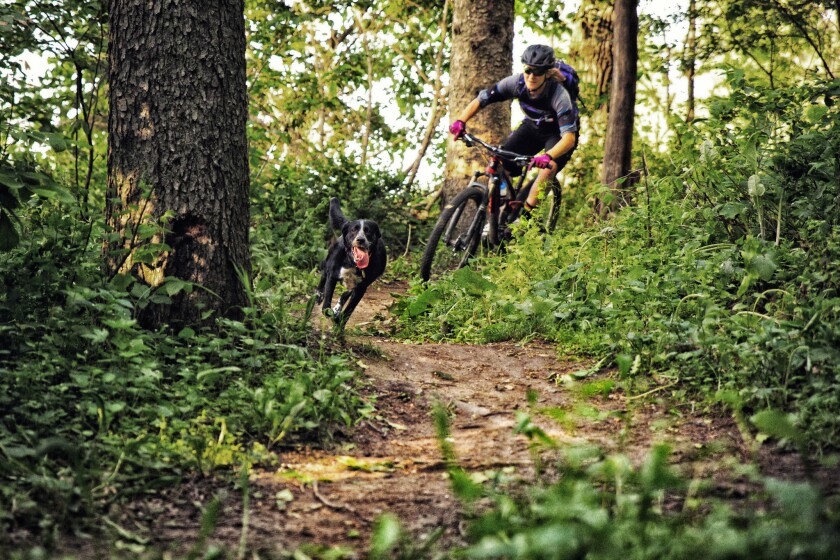 I'm kind of an iced-tea guy most of the time, but a cold beer after a long bike ride on a hot day sure tastes good. Especially when it's a "beermosa," orange juice blended with some suds.
For avid cyclists who prefer craft beer, Trek Travel will offer three separate cycling tours this summer and fall that the active travel outfit says serve up some of the country's best microbrews.
Each of the trips -- in Vermont, Oregon and North Carolina -- feature a healthy dose of exercising with tastings at some top microbreweries.
Vermont
The six-day, five-night Vermont Brewery Edition tour is offered through the month of July and explores the Champlain Valley and the Green Mountains. It stops at six breweries along the way for tastings.
As an added bonus, one of the trips finishes at the famous Vermont Brewers Festival on July 15 and 16 in Burlington.
Priced from $2,399 per person, it features daily rides from 20 to 61 miles with up to 4,800 feet of climbing. Other options are available.
Oregon
Bend, near the center of the Beaver State, is a mountain biker's paradise. It has hundreds of miles of flowing, purpose-built single track trails and 14 world-class micro and craft breweries.
For good reason it's called Beer Town USA. Trek Travel will offer trips on 12 dates including Father's Day weekend.
This mountain bike adventure includes an 1,800-foot, 23-mile descent along the famed McKenzie River Trail, deemed America's No. 1 trail by Bike Magazine.
Riders can also explore the 14 breweries on the town's Ale Trail, float on the Deschutes River, climb to Swede Ridge and then descend to the 97-foot-tall Tumalo Falls at the base of Broken Top Mountain.
Priced from $1,999, the tour's daily rides are between 13 and 31 miles with up to 3,000 feet of climbing.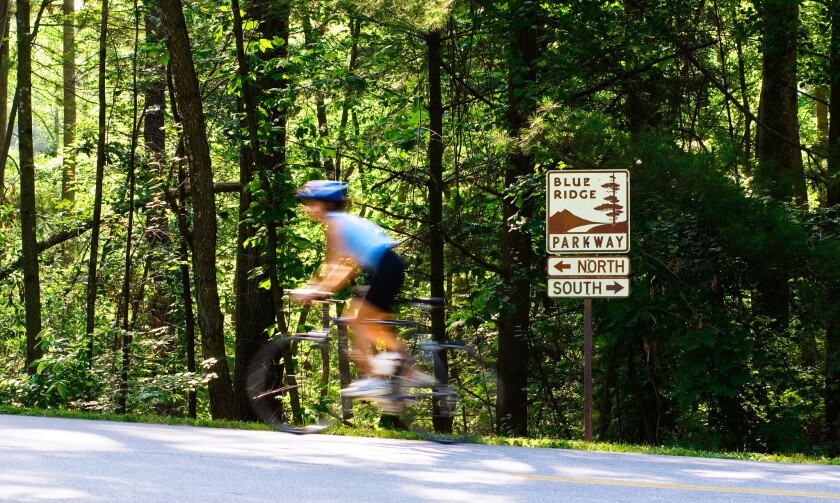 North Carolina
Asheville, voted Beer City USA four times in a row in National Beer Assn. polls, is the start and end of a six-day, five night brew-lovers tour. It's also known for great food, galleries and bluegrass music.
Riders will have a chance to peddle the famed Blue Ridge Parkway, which is only open to cyclists certain times of the year.
During a 13-mile climb on gentle grades (electric bikes are available), cyclists can take in spectacular Blue Ridge Mountain views from the highest peak in the eastern U.S.
Other highlights include bluegrass in the town of Highlands and a favorite local's ride up "The Gorge." This 9-mile climb through the Nantahala National Forest features a number of waterfalls including a ride behind the 120-foot Bridal Veil Falls.
Priced from $2,799 per person, these trips boast daily rides between 24 and 69 miles with up to 4,800 feet of climbing.
Info: Trek Travel, (866) 464-8735
MORE
How to plan a Las Vegas wedding: Pop-up desert ceremony or Elvis theme?
Meet an indigenous tribe in Ecuador's Amazon rainforest
Cheapest Las Vegas sleepover party? Bunk bed rooms at the Linq
---