This is a special new year for Oahu's Kamaka family, as they celebrate a century of making ukuleles, the string instrument so closely linked to Hawaii.
Sam Kamaka founded the company in his Honolulu home in 1916. Twelve years later, in 1928, he patented the pineapple-shaped ukulele the firm still manufactures today.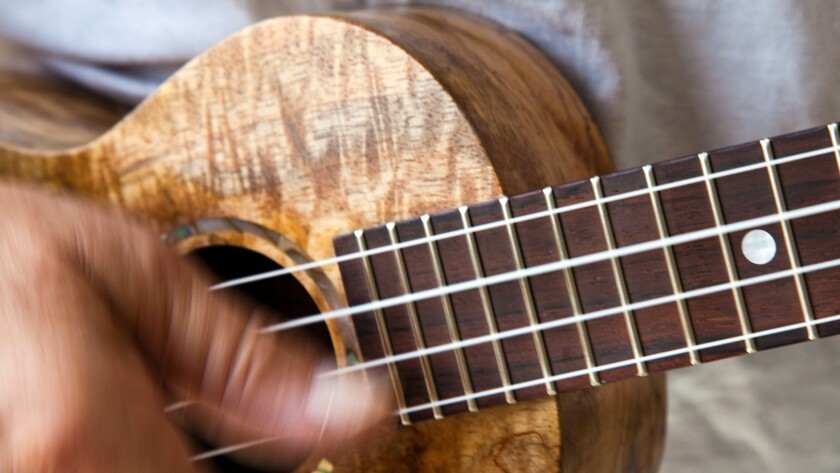 Four generations of Kamakas have worked in the factory at 550 South St. in Honolulu since 1958. Sam's great-grandsons, Christopher and Dustin, are craftsmen for the company.
In 1959, Fred Kamaka Sr., one of Sam's sons, designed a six-string tenor ukulele to commemorate Hawaii's statehood. Today, at 91, he remains active in the business, conducting free factory tours at 10:30 a.m. Tuesdays through Fridays.
Further information is available by calling (808) 531-3165.
While ukulele players often accompany hula dancers at luaus throughout the state, serious fans of the "uke" get their fixes at festivals held annually on various islands.
On Hawaii Island, the Waikoloa Ukulele Festival will be March 5 at the Waikoloa Beach Resort, with a free workshop at 10:30 a.m. and concerts to follow on two stages.

Oahu's festival will be July 17 in Kapiolani Park in Waikiki. Ukulele virtuosos and a massive ukulele orchestra of 800 students, mostly children, are among the entertainers.
Festivals also are planned for Kauai and Maui.
ALSO
Can Maui get any more mellow? Visit this lavender farm -- and breathe deep
Sailing this year? Here are 5 top cruise trends to look for in 2016
Tourists love to photograph them, but why is Kauai overrun with feral fowl?
---