River cruise companies say drought problems in Europe are starting to ease. Rain in the forecast will help too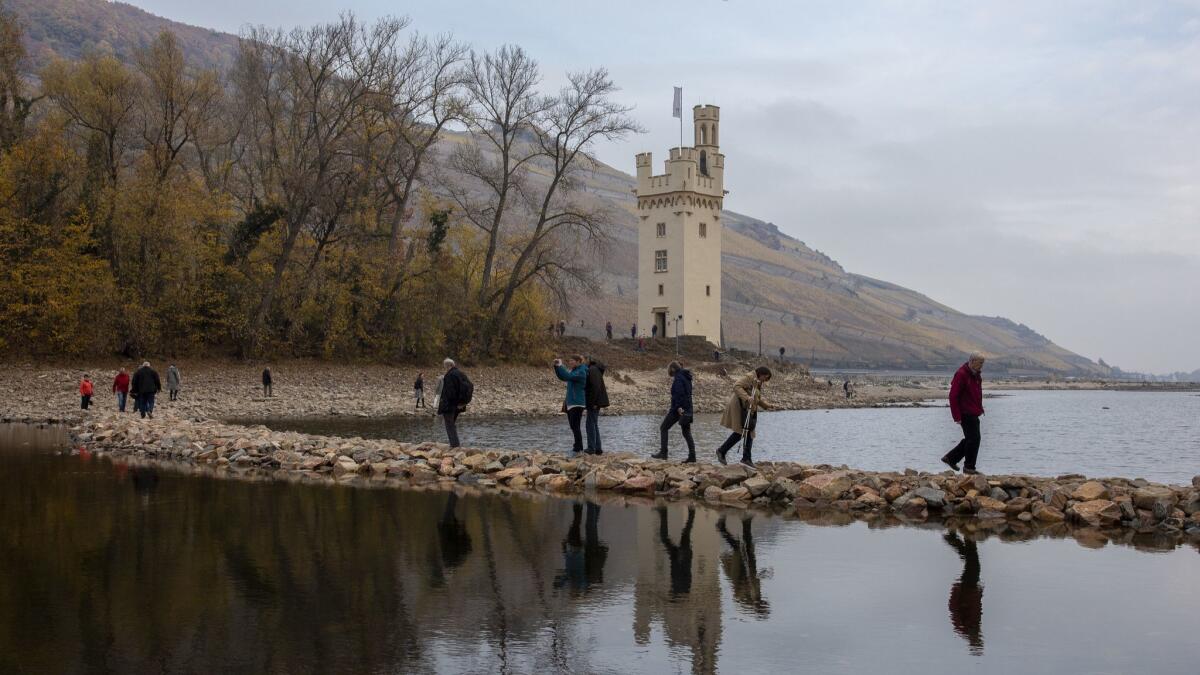 Europe's drought is still wreaking havoc on the river cruise industry, although recent rains have eased conditions and a week-long wet-weather forecast is on the horizon.
"We are back on track with fast-rising water levels on the Rhine," said Rudi Schreiner, co-founder of AmaWaterways, adding that recent rains have allowed the river cruise line to get back onto regular cruise schedules. "And it will continue to rain in Germany for another week."
Viking River Cruises told passengers online: "Recent rain in Europe has improved the low water conditions on the Danube, Main and Rhine rivers, bringing most sections back to normal levels and allowing ships to sail through.
"While water levels on all three rivers will continue to fluctuate as they recover and settle, we anticipate most itineraries will resume regular operations in the coming weeks."
River cruising, once skyrocketing in popularity in Europe, ran into major problems in summer when heat and drought dried up rivers, particularly the Rhine and Danube in Central Europe.
Although cruise companies predicted water levels would bounce back in the fall when rains typically increase, that didn't happen.
On the Rhine, sandbanks and silt islands appeared for the first time and an unexploded 2,200-pound bomb was found on the exposed bottom of the river; it was thought to be left over from a World War II Allies' raid on a railway bridge.
In Berlin, the Spree River began flowing backward, taking water in from the Havel River instead of flowing into it.
Double down on cruising luxury with Cunard's free room upgrades »
Some cruises were shortened, spending only a couple of days on the water. Others began busing passengers to cities that were cut off. Several cruise companies set up ship swaps, with passengers bused from one ship to another to avoid the shallow spots.
With the popular Christmas Market season now underway in Germany, Austria and other countries, there are fears river cruise ships won't be able to make it to the most popular markets.
Christmas markets are a longtime tradition throughout Europe for residents and tourists, typically featuring stalls with local food, mulled wine, crafts and ornaments.
But a terrorist shooting Tuesday at the market in Strasbourg, France, added an alarming element to the holiday tradition. A lone gunman killed at least two people and wounded 13 others, news reports said.
Tourists visiting Christmas markets and other holiday gatherings were warned to remain vigilant.
Meanwhile, cruise companies were scrambling to complete their seasons.
"Our cruise itineraries on the Danube have not been affected too much," said Schreiner, "since there are numerous hydro-electric power plants on the Danube, and these dams can withhold water flows and thus maintain water levels high enough for uninterrupted river cruising. Budapest was the only area with occasional low-water problems because there are no more Danube dams below Slovakia.
"Hopefully, we will have some good years ahead of us again," he said. "The past several years went extremely well and 2017 was a very unusual perfect season with zero high- or low-water days. Normally, we see every year some critical cruising days, but 2017 was perfect. It is hard to tell what the future will bring."
Get our L.A. Goes Out newsletter, with the week's best events, to help you explore and experience our city.
You may occasionally receive promotional content from the Los Angeles Times.