Cruising into stormy weather? Five ways to offset the risks of sailing during hurricane season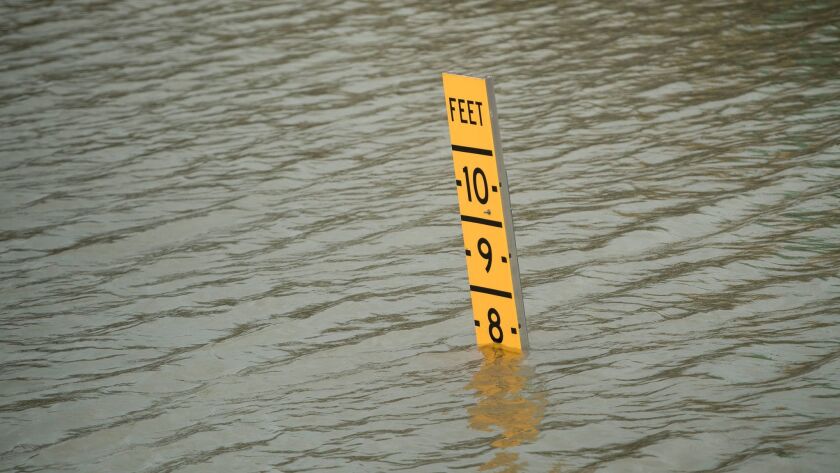 In the last few days, Hurricane Harvey has rocked the boat for thousands of cruise passengers, forcing their ships to steer clear of the storm and the Texas ports being affected by it. Ports in Galveston and Houston were closed Sunday and not expected to reopen until the storm passed.
Some ships missed calls at ports that were on their itineraries. Others, such as three Carnival Cruises ships, spent extra days at sea to wait out the storm. Still others had to dock at ports far from their intended destinations. Royal Caribbean International on Sunday decided to send its Liberty of the Seas to Miami instead of Galveston, the Miami-Herald reported.
The longer ports remain shut, the more cruise ships will have to alter their itineraries.
Even if you're not on one of the affected ships, your sense of security may be off balance, thanks to the wind and water that's buffeting the Gulf Coast — particularly if you're a frequent cruiser, or anticipate taking a cruise in the near future.
Should you stay away from the sea during hurricane season?
The easy answer is yes, if you own a crystal ball and know you'll be sailing into foul weather.
Unfortunately, that's not an option for most of us.
There are good reasons to take a cruise during hurricane season, one of which is the availability of great deals. It's the time of year you can pick up a weeklong cruise for $500 or so, with the best Caribbean deals available during the peak of the season, mid-August through late October.
Here are some precautions you can take to minimize your chances of encountering bad weather.
1. Know when bad weather is expected to hit in various areas.
In the Caribbean, it's from June to November; in Southern Baja and Mexico, September to November; and in the South Pacific and Southeast Asia, June to November.
2. Choose a southern Caribbean trip if you want to lower your odds of encountering a hurricane.
Islands such as Aruba, Bonaire and Curacao are all on the outskirts of the hurricane belt and don't see as many storms as those in the eastern and western Caribbean.
3. Go somewhere outside the hurricane belt.
Take a late summer or fall cruise to Alaska or the Mediterranean. Both have peak seasons in the summertime, with the budget season beginning in late summer and early fall.
4. Purchase travel insurance.
It can help cover costs such as missed flights, a missed part of the cruise, or an unexpected hotel stay because of weather. Read the fine print to make sure the plan includes weather disruptions.
5. Even if you do end up on a cruise with a storm headed your way, you're a lot better off on a ship than in a resort hotel.
Cruise ships can generally navigate around storms. A ship can high-tail it in the opposite direction at up to 22 knots per hour, or about 25 mph. Hurricanes move slowly, generally about 8 to 10 knots an hour, or about 9 to 11 1/2 mph.
That's why the four cruise ships bound for Galveston last week changed plans quickly and sailed out of harm's way.
Carnival, with three ships affected last week, announced over the weekend that "guests will receive a pro-rated refund of their cruise fare for missed days and refund of any pre-purchased Carnival Adventures for canceled ports."
ALSO
In San Francisco, you simply don't need a car on Market Street and the waterfront. In fact, you'll be happier without one
Travel photographer Steve McCurry brings his visual expertise to Silversea Cruises
Want to see a tiger in the wild? Take this safari to India's national parks and reserves
Party like it's 1717 on a Danube River cruise celebrating Maria Theresa of Austria
Twitter: @latimestravel
---
Get inspired to get away.
Explore California, the West and beyond with the weekly Escapes newsletter.
You may occasionally receive promotional content from the Los Angeles Times.