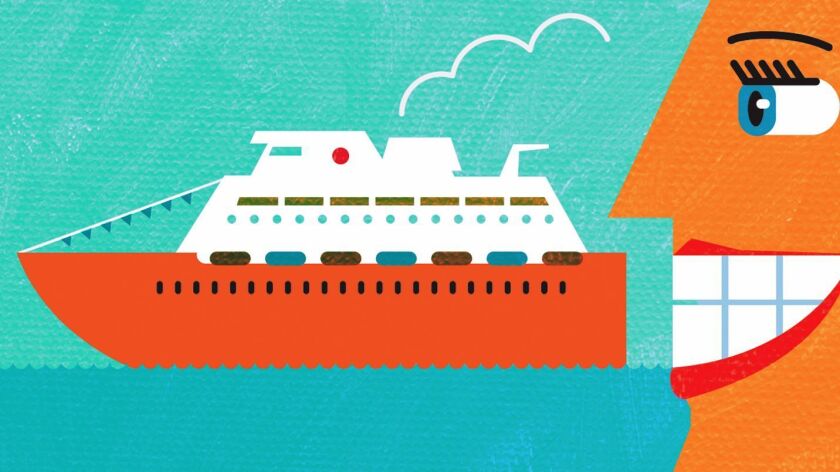 If you are one of the 25 million passengers expected to take a cruise this year, chances are your travels may take you to Florida. Port Miami welcomed 4.8 million passengers last year, making it the busiest port in the world.
Port Canaveral in Cape Canaveral and Port Everglades in Fort Lauderdale were the second and third busiest, with combined traffic of more than 7.5 million passengers. It's no surprise, given that the Caribbean is the top cruise destination in the world.
Numbers may grow, too, as more lines schedule more cruises to Cuba. Norwegian Cruise Line, for example, began cruises from Miami to Cuba in May. It plans to send a second cruise ship to Port Canaveral next year for trips to the island nation.
After Florida, Cruise Industry News identified these as the world's busiest cruise ports, based on 2016 figures:
Puerta Maya, Cozumel, Mexico; 3.6 million passengers
Shanghai International Port, Shanghai; 2.8 million passengers
Port Barcelona in Barcelona, Spain; 2.6 million passengers
Civitavecchia Port near Rome; 2.3 million passengers
Nassau, the Bahamas, 2 million passengers
Canary Islands (multiple ports); 1.9 million passengers
Port of Balearic Islands in Spain (multiple ports); 1.9 million
U.S. Virgin Islands (multiple ports); 1.7 million
Port of Galveston, Texas; 1.7 million
Grand Cayman, Cayman Islands; 1.7 million
Port of Southampton, England; 1.7 million
St. Maarten; 1.6 million
Jamaica (multiple ports); 1.6 million
Port of Venice, Venice, Italy; 1.6 million
Marseille, France; 1.5 million
Sydney, Australia; 1.3 million
Naples, Italy; 1.3 million
Port of New Orleans; 1 million
Twitter: @latimestravel
ALSO:
Tired of waiting in long lines on the ship? How to skip them and enjoy the cruise
It's full steam ahead for new Disney cruise ships
Cunard rockets its way to top of 2017 Travel + Leisure readers' cruise ship awards
You could get booted from your next cruise if you ignore these rules
---