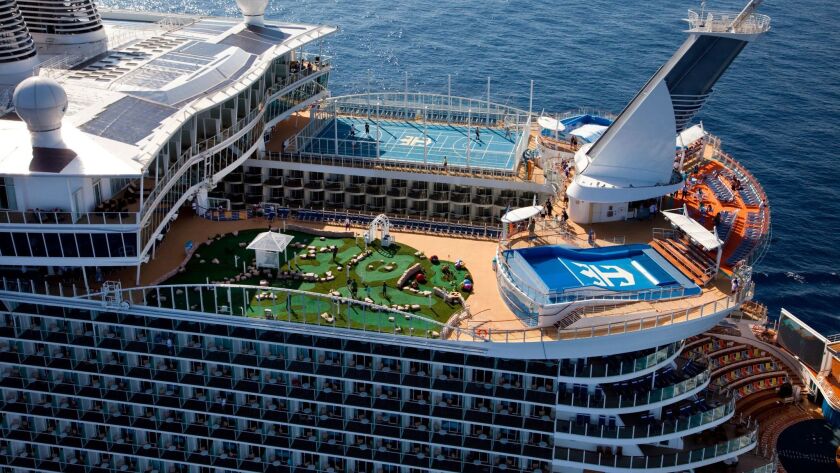 If you haven't yet made travel plans for what's being called the Great American Eclipse this August, consider a landless option. The Total Eclipse Cruise aboard Oasis of the Seas promises to take folks into the path of totality, the band of darkness that will move across the country when the moon completely blocks the sun.
Royal Caribbean International announced Thursday that the seven-day Caribbean cruise will include "the optimal spot at sea for guests to witness the total solar eclipse."
That spot will be in the Atlantic Ocean, roughly in line with Orlando, Fla. The cruise is to leave Orlando's Port Canaveral on Aug. 20, with the viewing party for the celestial event starting Aug. 21.
In the U.S., the path of totality is about 70 miles wide and stretches from Oregon to South Carolina. It will pass through the states of Idaho, Wyoming, Nebraska, Kansas, Missouri, Illinois, Kentucky, Tennessee, Georgia, North Carolina and South Carolina.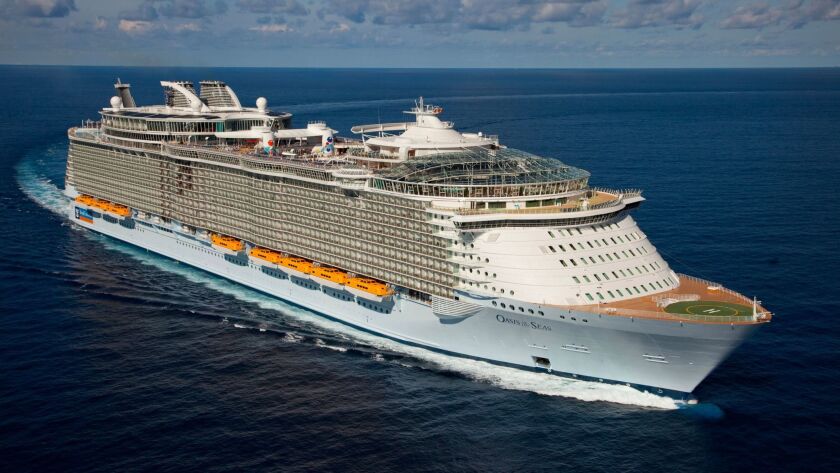 The cruise line plans to host a live concert (headliner to be announced) aboard ship as well as eclipse-themed activities such as dance parties, some interactive science activities for kids, and menu items such as the Cosmic Cosmo cocktail and Moon Pie, according to a news release.
Post-eclipse ports of call for the 5,400-passenger ship include Philipsburg, St. Maarten; Charlotte Amalie, St. Thomas; and Nassau, Bahamas before returning to Orlando.
Prices start at $911 per person, plus $111 for taxes, fees and port expenses.
Info: Royal Caribbean International's Total Eclipse Cruise, (866) 562-7625
Twitter: @latimestravel
ALSO
First comes Path of Totality beer. Then St. Louis brewer throws an eclipse-watching party too
The August eclipse is the 'most spectacular thing you'll ever see,' especially in Missouri
The best places to see this summer's 'Great American Total Solar Eclipse'
The Great American Eclipse is 100 days away, and scientists are ready
Sail across the Arctic Circle with 'Handmaid's Tale' author Margaret Atwood
---