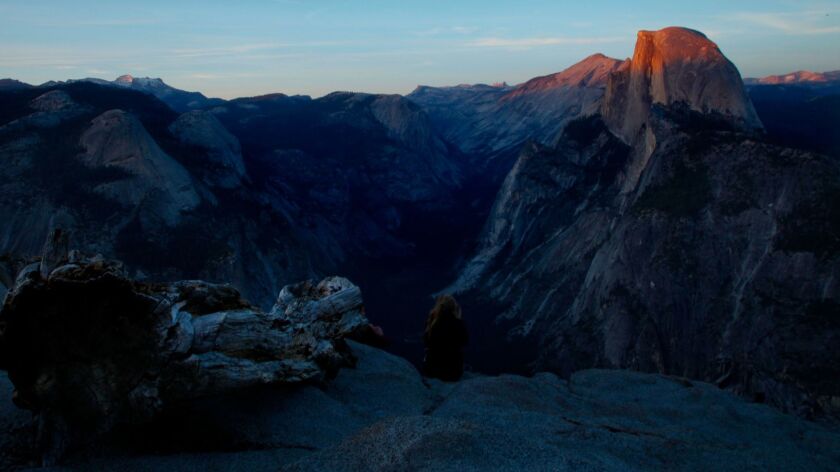 If you're hankering to hike up Half Dome this summer, be prepared to pay a bit more.
It now will cost you $20 for permits to use the trail lined with metal cables that lead to the 8,800-foot summit, according to a Yosemite National Park news release.
Currently permits cost $8 each and $4.50 to $6.50 in application fees. The reason for the price increase is to "meet increased contractor costs," the park release said.
It's a strenuous 14- to 16-mile hike to reach the top of Yosemite's iconic landmark. Permits to hike the last 400 feet to the summit of Half Dome are required and distributed lottery style when the cables are in place, usually from late May to early October.
The cable-lined part of the trail is limited to 300 people each day.
When will the cables be in place? Given the big snow year, it's likely to be the end of May or early June.
Hikers seeking a permit need to enter a daily lottery two days before the date of their hike at recreation.gov.
ALSO
Yosemite's Glacier Point Road is set to open, but expect snowy, not spring, conditions
Flier beware: 5 things to know before you head to LAX this weekend (and Monday and Tuesday too)
Where are the best brunch spots in America? OpenTable selects 100, including 10 in California
---