Still time to bargain hunt! 14 Cyber Monday travel deals on right now
Jonathan Takiff of the Philadelphia Inquirer provides tips and tricks to know if you're truly getting a deal on Cyber Monday.
You just might find your next vacation on Cyber Monday. With Black Friday over, this is the day e-commerce takes its turn — and that includes discounts and deals on travel too.
Before you buy, read the fine print on each offer to make sure you understand the full price or any restrictions on the deal. Some offers require payment in full at time of purchase and are nonrefundable; some are based on double occupancy; and some display prices that don't include taxes and fees.
Also, they're all based on availability — so when they sell out, the deal is over. That said, here are 14 travel deals that are on right now. Shop wisely!
Airlines
1. You can fly from Los Angeles or San Francisco to Fiji starting at $789 round-trip, which represents up to 50% off the usual flights. Fiji Airways, which operates daily flights from L.A. to Nadi, makes the offer on Monday only for selected days in December, January and March. Info: Fiji Airways
2. Hong Kong-based Cathay Pacific will take you round-trip from Los Angeles to Hong Kong for as little as $651 during its Black Friday sale, which continues until Wednesday. You'll also find round-trip airfares from L.A. to Beijing and Bangkok for less than $800. The deal is good for travel between Dec. 25 and May 23, and Aug. 15 and Nov. 26. Info: Cathay Pacific
Trains
3. Amtrak this year launched its first Black Friday (actually they called it "Track" Friday) sale that lasts through Cyber Monday. Travelers can save 30% off ticket prices nationwide. The sale doesn't apply to all routes and is based on availability. You can snag one-way tickets from downtown Los Angeles to Seattle for $84 and to Portland for $83. Closer to home, one-way sale tickets from L.A. to Santa Barbara cost $17 and L.A.-Oakland, $41. Info: Amtrak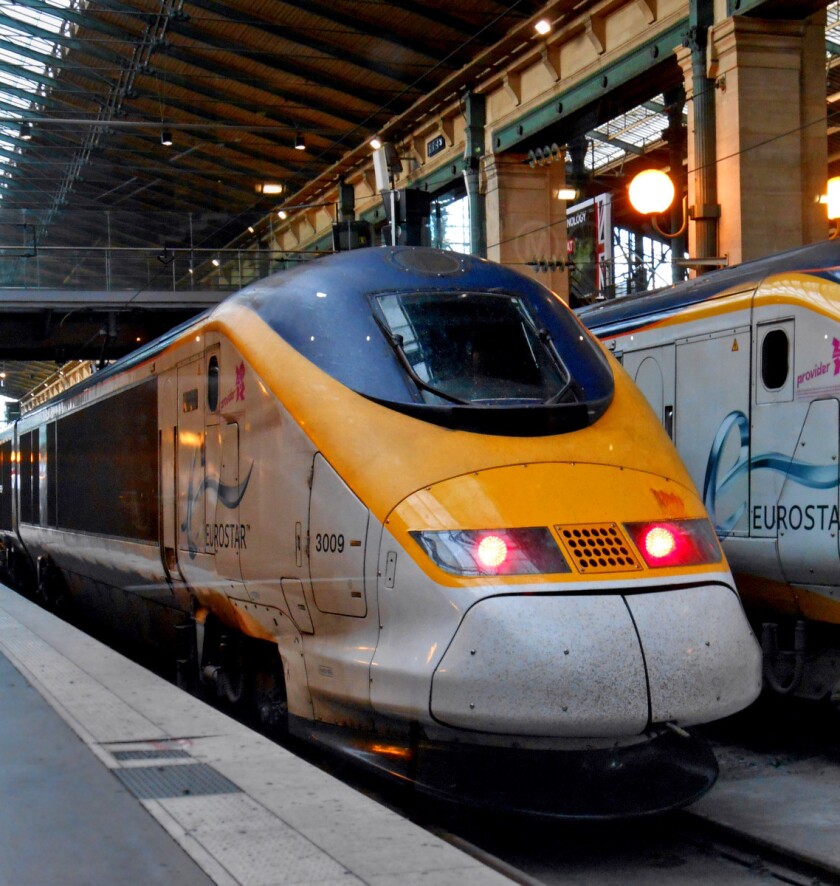 4. Eurostar also is pitching a train deal for Americans who might be cyber-shopping Monday. Standard Premier tickets from London to Paris (2 hours, 15 minutes) and London to Brussels (2 hours) start at $99 each way. You have until Friday to make a reservation for travel between Dec.12 and April 12. Blackout dates apply. Info: Eurostar
Tours
5. Abercrombie & Kent offers up to 40% off private journeys to a variety of destinations including Thailand ($1,495 per person, saves $1,100); Rome and Florence ($2.995 per person, saves $2,000); and Ecuador's Galapagos Islands ($5,395 per person, saves $1,800). Prices don't include international airfare and are based on double occupancy. You must book by 2 p.m. PST Friday. Info: Abercrombie & Kent
6. Save 15% on trips by Intrepid Travel, a tour company that's all about providing more intimate cultural excursions around the world. You can snag a nine-day tour to Cambodia or Bali for less than $800 per person or a 15-day trek to Everest Base Camp in Nepal for less than $1,500 per person. The sale is good for trips leaving Jan. 15 to June 30. Prices don't include international airfare. Sale ends Monday. Info: Intrepid Travel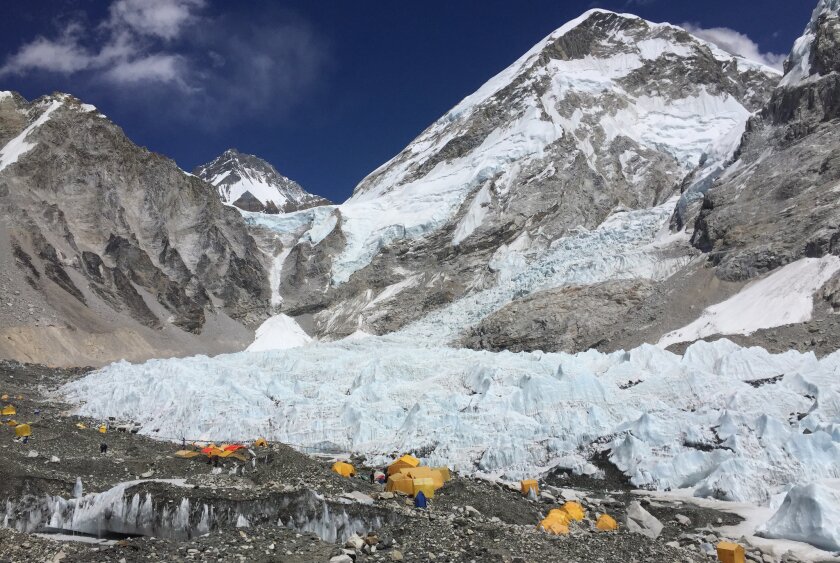 7. Rick Steves Europe takes $100 per person off any 2017 tour to Italy, Switzerland, France, Germany, Spain, Portugal, Scotland, Ireland, and Eastern Europe and Russia. Book by midnight PST Wednesday. Info: Rick Steves Europe
8. You can save up to 25% on tours from Contiki, which specializes in trips for 18- to 35-year-olds. Discounted tours include Big Indochina Adventure (Asia), European Discovery (Europe), Galapagos & Andes (Ecuador), The Big Tiki (New Zealand), Sun Seeker (Australia) and Southern Adventure (which begins in Los Angeles). Use the code CYBER25 when making a reservation. Other destinations, from China to the Amazon, feature 15% discount when you use the code BLACKNOVEMBER. Both offers end Thursday. Info: Contiki
Hotels and resorts
(Prices below don't include tax and fees.)
9. Pacifica Hotels operates 26 boutique hotels in California, including the Kinney in Venice, the Wayfarer in Santa Barbara and Pelican Inn & Suites in Cambria. On Monday only, travelers can receive up to 40% off rooms for stays through March 16. Some sale prices are less than $100 a night; use the code "CYBER" when making a reservation. Sale ends 11:59 p.m. PST Monday. Info: Pacifica Hotels
10. Viceroy Hotels has a bunch of locations around the world, including three hotels in San Francisco (Hotel Zelos, Hotel Zeppelin and Hotel Zetta) as well as Viceroy L'Ermitage Beverly Hills and Viceroy Santa Monica. The chain's one-day sale Monday takes 30% off stays through Dec. 1, 2017. Sale runs until 9 p.m. PST Monday. (It began 9 p.m. PST Sunday.) Info: Viceroy Hotels.
11. Shore Hotel near the Santa Monica Pier is having a 72-hour sale that begins Monday. You'll get 30% off partial ocean view room prices (usually $349 a night) for stays through Dec. 28. Could be good for those who need to stash out-of-town visitors somewhere over the holidays. Info: Shore Hotel
12. You'll find 30% off the best available rate at 14 Hilton hotels in Hawaii. Sale prices start at $176 at Hilton Hawaiian Village Waikiki Beach Resort on Oahu; $279 at Grand Wailea, a Waldorf Astoria Resort on Maui; and $90 at Hilton Garden Inn Wailua Bay. The offer is good for stays between Jan. 1 and June 30; and between Jan. 1 and Oct. 31 at the Maui property. Prices don't include resort fees and taxes. The deal ends 8:59 p.m. PST Monday. Info: Hilton
13. Luxury Peninsula Hotels takes up to 30% off room prices at its New York and Chicago locations. Use codes "NYCYBER" and "CHCYBER" when booking for stays between Dec. 18 and April 9 in New York and Dec. 18 and April 30 in Chicago. Rooms are still pricey even with the discount but you can save if you're up for a splurge. For example, I found availability for a room in New York in early March for $417 instead of $549. Hotel spas in New York, Chicago and Beverly Hills offer 25% off packages that include massages, facials and other treatments. Offer ends 8:59 p.m. PST Monday. Info: Peninsula Hotels
14. Mahekal Beach Resort in Playa del Carmen, Mexico, takes 40% off stays between May 14 and Dec. 19, 2017; and 25% off stays from now until May 13. I checked online and found June room prices as low as $192 a night (marked down from $350), including breakfast and dinner. Stay four nights and you'll receive a $200 resort credit. Sale is on through Friday; blackout dates apply. Info: Mahekal Beach Resort
ALSO
Black Friday travel bargains: 9 deals to check out right now
Boutique hotel in San Francisco's Tenderloin opens with $119 rooms
Lucky Dragon, Las Vegas' first newly built hotel in 6 years, ready to open
Cheering the inauguration? Marching the day after? Washington has hotel rooms for all
---
Get inspired to get away.
Explore California, the West and beyond with the weekly Escapes newsletter.
You may occasionally receive promotional content from the Los Angeles Times.