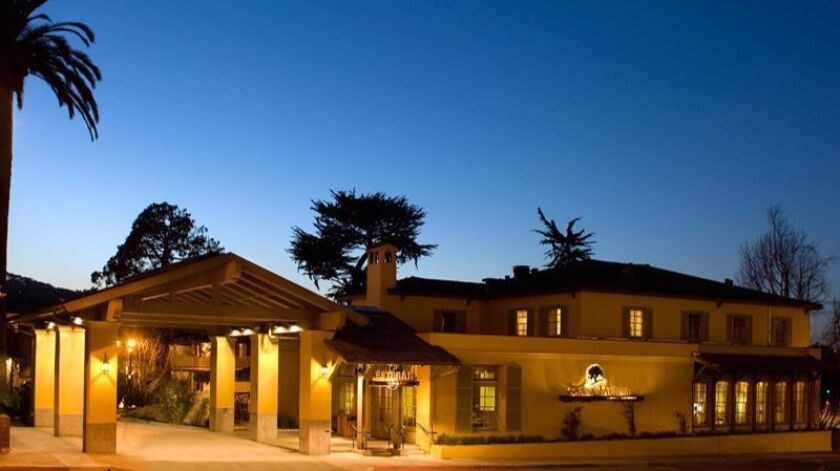 Casa Munras Garden Hotel & Spa in Monterey, Calif., offers early birds a treat: Book at least 21 days before your visit and receive 20% off room prices. You can find a room as low as $129 a night.
The deal: In addition to the 20% discount for advance reservations, the hotel gives guests free parking, Wi-Fi and access to a fitness room. There's also an outdoor pool heated year-round.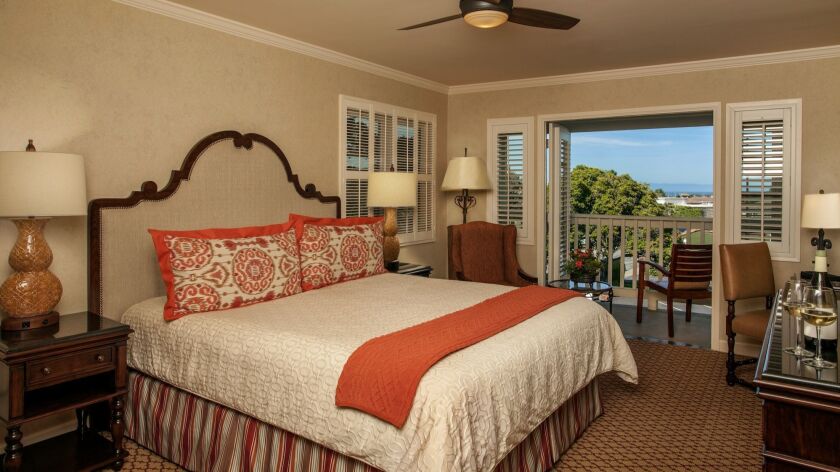 This hotel has a bit of history too. In 1824, it was the home of Spanish diplomat Don Esteban Munras, who had a sprawling rancho that stretched to Carmel, the hotel's website says.
Munras' home was converted to a hotel in 1941. Some of the building's original adobe walls still stands and is part of one of the meeting rooms. The modern-day hotel has 148 rooms and six suites, all of which were renovated last year.
One word of warning: What you gain in savings, you give up in flexibility. The discount price means you pay in full when you make the reservation, and it's nonrefundable.
When: The offer is good for stays through March 31.
Tested: I checked sale rates online for Nov. 17 to 18 and found the price of $297 for two nights in a room with a queen-size bed, tax included. The best available rate for the same room on the same dates would cost $370, though you have the option to cancel the reservation.
Info: Casa Munras Garden Hotel & Spa, 700 Munras Ave., Monterey; (800) 222-2446
ALSO
California's fall colors finally have popped in the Eastern Sierra. Here are five places to go now
On a weekend escape to Carmel Valley, I spent my birthday in a Benz, then walked to wine tastings
New Big Sur bridge on Highway 1 to open soon, but iconic roadway remains shut farther south
---