Delta Air Lines took one of its 767 airplanes and did something brilliant: turned the tray tables into works of art.
Twelve artists from around the world depicted their cities in creative ways on the hard plastic surfaces.
As an update on posters of travel's golden age, the works are meant to convey the exuberance and fun of visiting the city-subjects, all of which are destinations that Delta serves.
Here's how the process worked: Each artist received a tray table to design. The decorated items were sent back to Delta where scans were made and laminated onto the tray tables, Delta spokeswoman Catherine Sirna writes in an email.
Artworks include depictions of Amsterdam, Atlanta, London, Los Angeles, Mexico City, New York City, Paris; São Paulo, Brazil; Seattle; Seoul, Shanghai and Tokyo.
This in-air art gallery, as Delta calls it, was created with Coca-Cola, and one tray reflects that partnership. Delta designer Adam Pinsley used jet paint to swirl the colors in the two companies' logos, creating an abstract work meant to convey Atlanta, a news release says.
So where can you see them? The plane with the fancy trays generally flies between Minneapolis-St. Paul, Minn., and Orlando, Fla.
If you want to view the original works of art, they soon will be on display through the end of March at Delta's Concourse A (between gates A15 and A11) at Hartsfield-Jackson International Airport in Atlanta.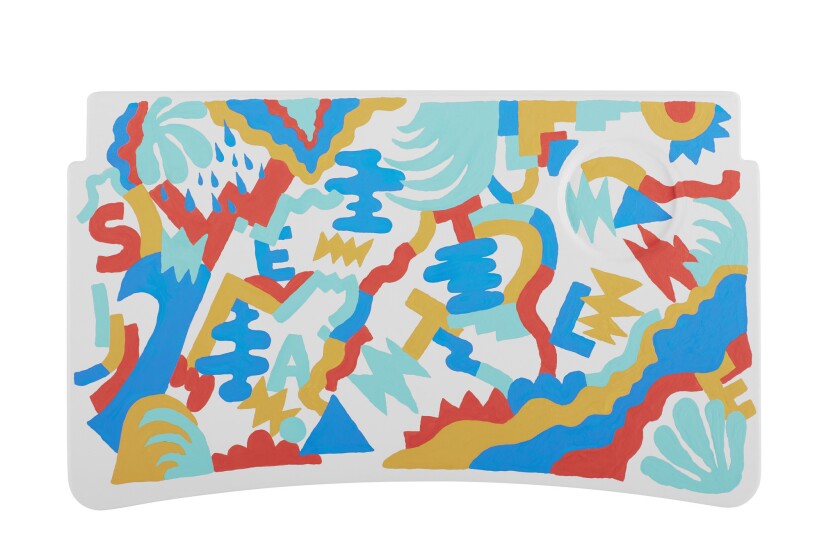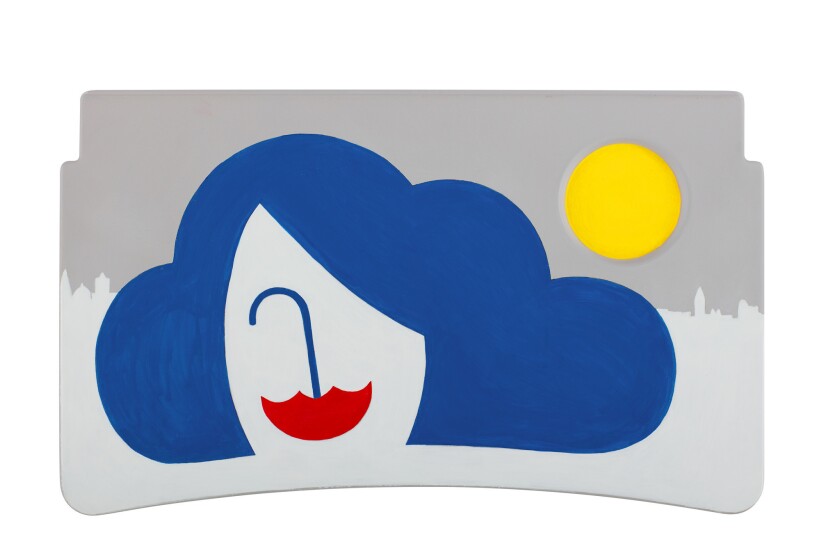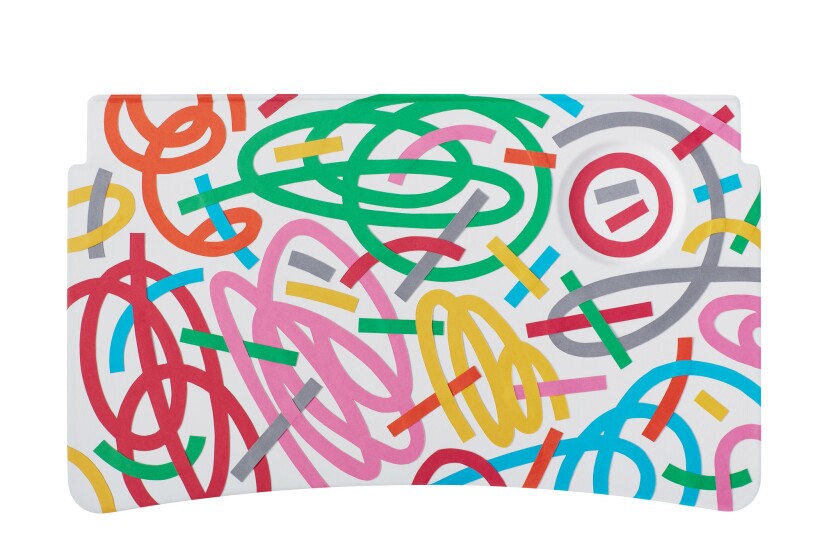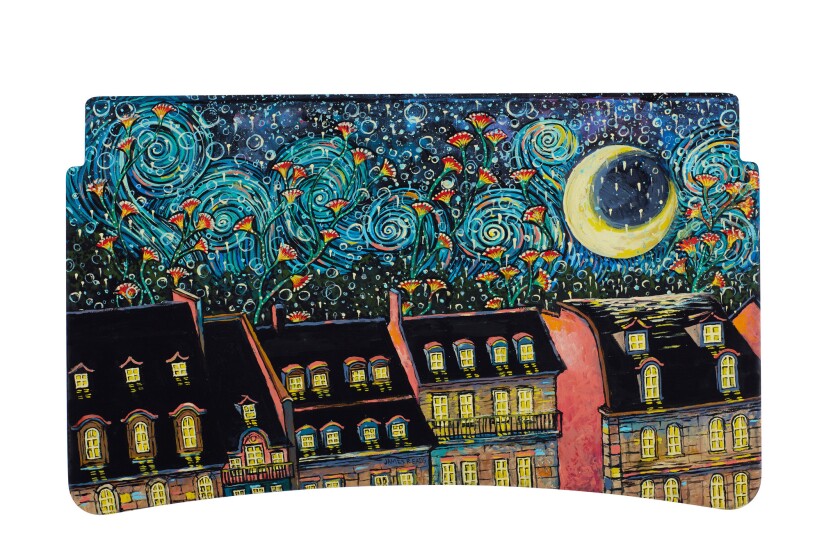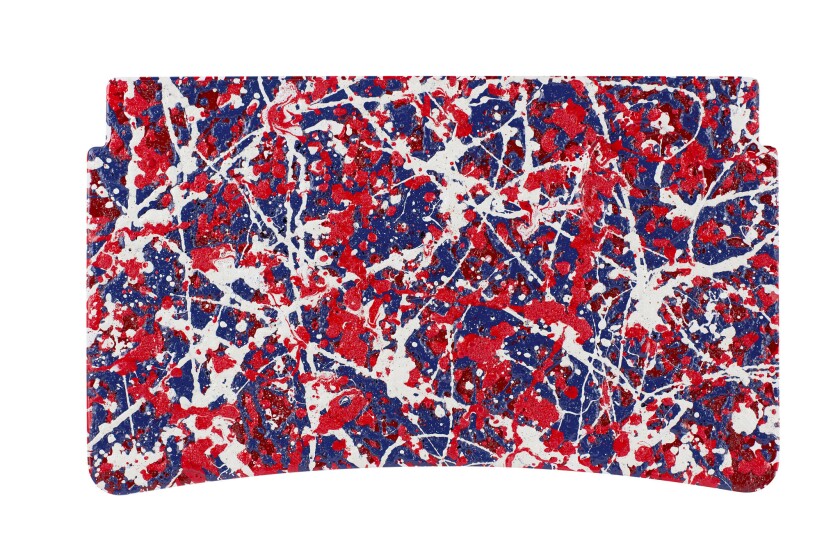 ALSO
Norwegian adds 25 more cruises this year from Miami to Cuba
It's true, everyone wants a 'Piece of Me.' Britney Spears adds more Las Vegas dates after notching $100 million in ticket sales
Need inspiration for your next California trip? Here's a free guide with 607 reasons to go
Lunch with Wolfgang Puck, sweet lessons from the 'Cake Boss' and chef meetings and tastings at Vegas Uncork'd
---