Beat the heat: 5 places cooler than L.A. to visit this Labor Day weekend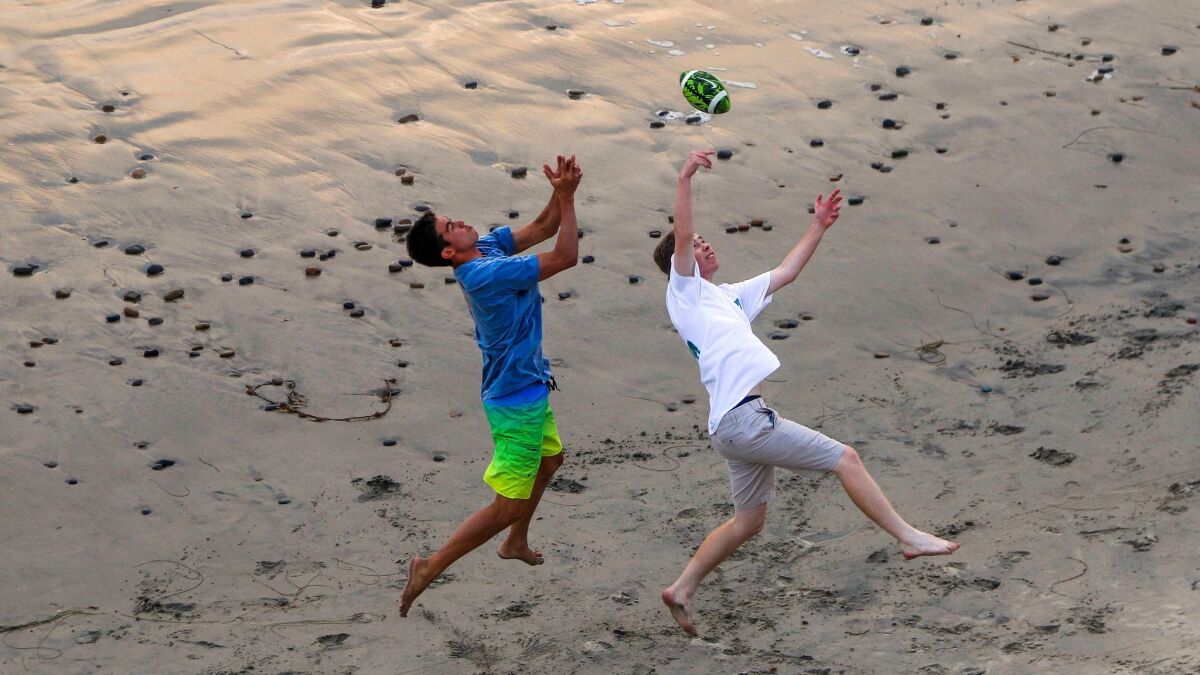 If you can't stand the heat, get out of the Southland for the Labor Day weekend.
Because here are the three words you never want to hear if you live here: triple-digit heat.
"An excessive-heat warning will be in effect through Friday night, but the heat wave is likely to persist until the following Thursday," the L.A. Times' Javier Panzar reported.
Good news: You can run away from your problems. Here are our suggestions for cooling off during the coming days.
San Francisco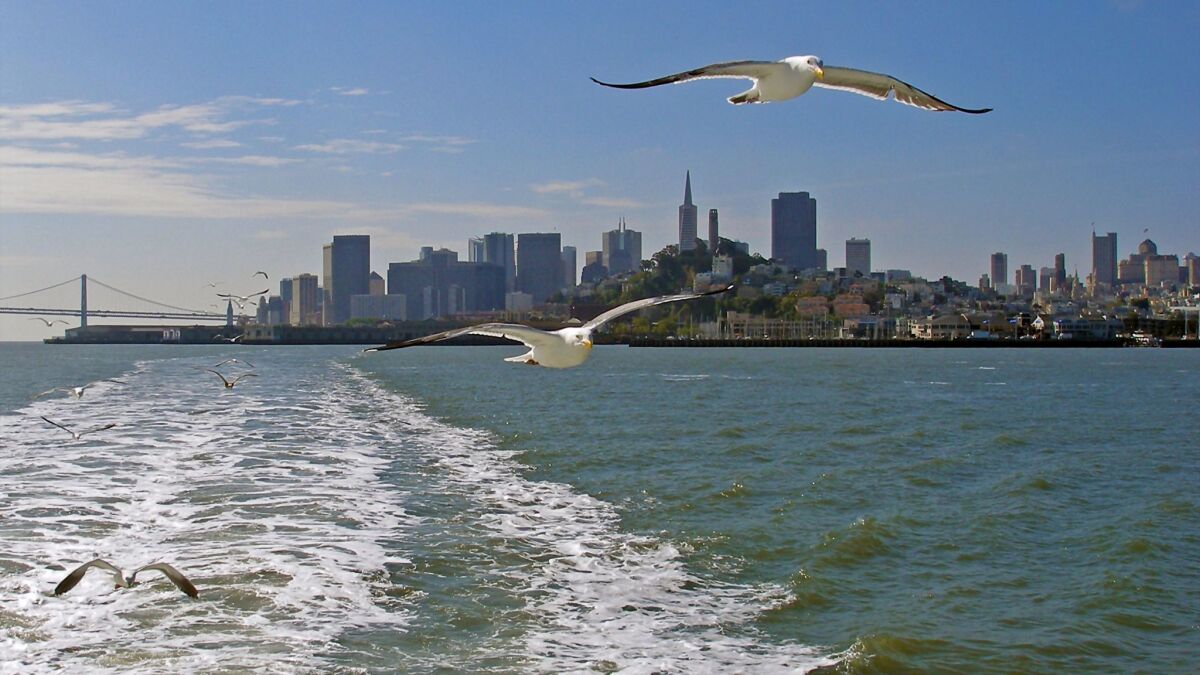 You'd expect us to say this, and we will, but it's not quite the fog-shrouded chill-fest you're used to.
Forecast highs: 86 on Friday, 82 on Saturday, 80 on Sunday, 77 on Monday, according to Weather.com.
What to see and do: Do a carless road trip. San Francisco isn't a place you'll want to be shackled to a car, and this article by L.A. Times reporter Christopher Reynolds offers a guide to forsaking the four wheels.
Cool suggestion: Take a ferry ride anywhere. To see the possibilities, check out SFtodo's website.
Cheap way to get there: $82 round-trip on Greyhound. Trip length varies from about eight hours to more than 12, depending on departure times.
Toronto, Canada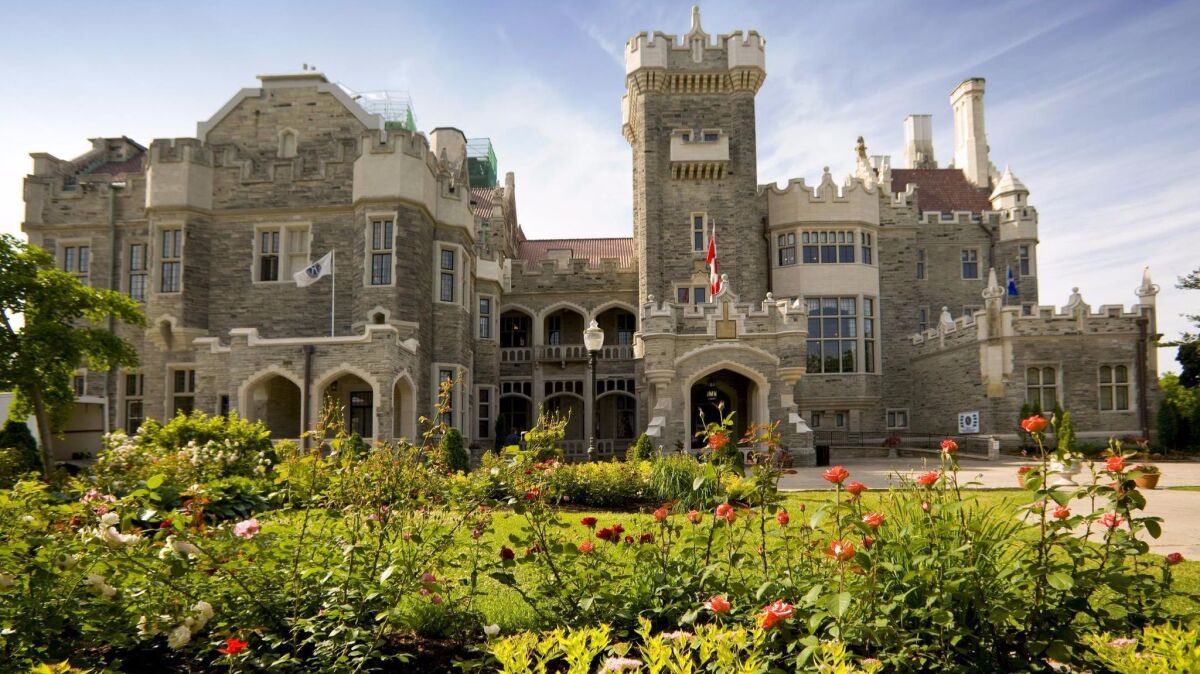 It's sweater weather in Canada's metropolitan gem. Pack your passport and a light wrap.
Forecast: Friday 64, Saturday 65, Sunday and Monday, 75.
What to see and do: Hang out at one of the more than 700 patio restaurant/bars.
Cool suggestion: Visiting Niagara Falls on the Canadian side. It's about a two-hour drive from Toronto or you can, yes, go Greyhound.
Cheapest way to get there: Round trip on American for the last minute was running about $800. Don't forget your passport.
Las Vegas
OK, not exactly chill city. But besides having a plethora of pools, one Vegas bar also has ice in its veins.
Forecast: 104 on Friday, 105 on Saturday, 104 on Sunday and Monday.
What to see and do: In Vegas, all the action is inside and air-conditioning is a given. Listen to some cool jazz at the Smith Performing Arts Center, where the Lon Bronson Band performs Saturday.
Cool suggestion: Writer Jay Jones recommends these places to beat the heat, including the Arctic Ice Room at Caesars' Qua Baths & Spa or Minus5 at the Mandalay Bay, the Venetian and the Monte Carlo, where everything is made of ice. Your time in the deep freeze comes with a parka and gloves (for a fee) and may include alcohol (for an additional fee).
Cheapest way to get there: Probably driving, about 530 miles round trip. If your vehicle gets 30 mpg and you pay $3 a gallon (AAA's current average for California), you'll pay about $60.
Carlsbad, Calif.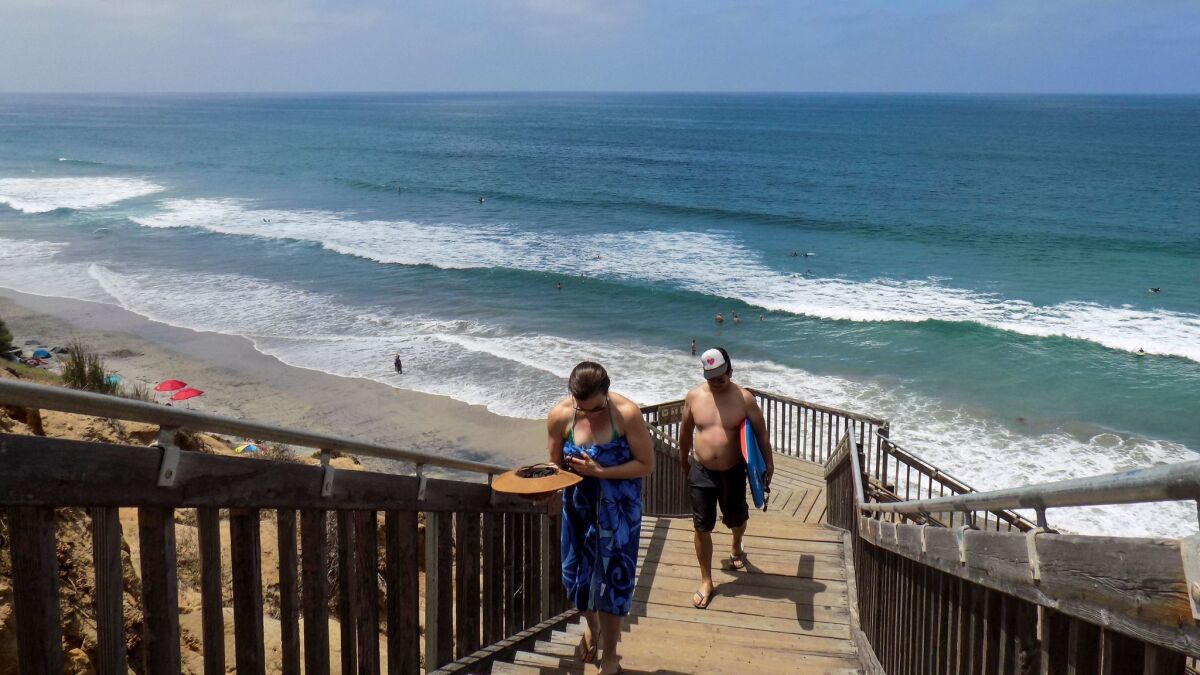 This is a relatively inexpensive escape idea that is cooler than the forecast makes it appear.
Forecast: 89 Friday, 86 Saturday, 86 Sunday, 85 Monday.
What to see and do: You can camp at South Carlsbad State Beach for less than $60 a night. Why stay somewhere that's only marginally cooler than L.A.? Because the water temperature these days is in the 70s. And, says NASA's Earth Observatory: "Where sea surface temperatures are cold, local air temperatures also tend to be cooler due to the surface winds dragging across the water." So there is something to the notion of an ocean breeze.
Cool suggestion: Newly opened Park 101, according to writer Irene Lechowitzky, is an outdoor venue that's a cool place for drinks.
Cheapest way to get there: Driving is cheap but taxing. I'd take Amtrak, a two-hour ride that delivers you to Carlsbad village.
Big Bear Lake, Calif.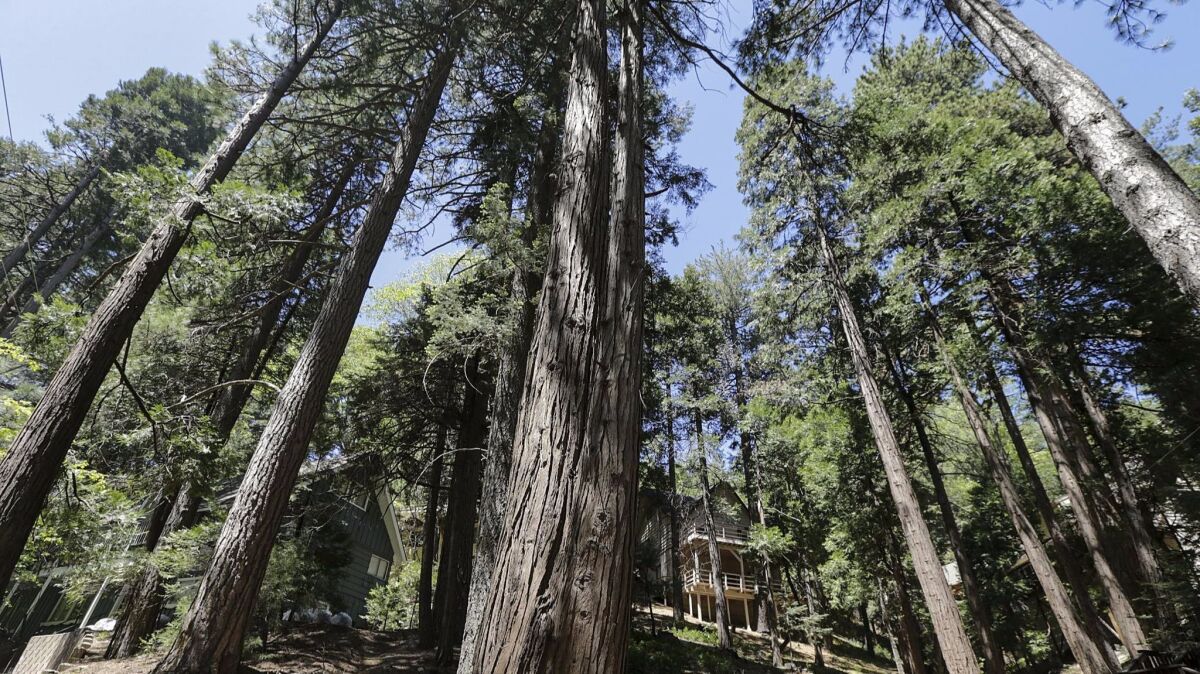 Of course we're going to send you to the San Bernardino Mountains. They're at 6,750 feet, so natch, they're not going to be hotter than the Southland's hell.
Forecast: 78 on Friday, 80 on Saturday, 78 on Sunday, 79 on Monday.
What to see and do: Here's the one-two punch of Big Bear: It's in the mountains and it also has water in the form of Big Bear Lake. Whew. Are you feeling cooler already?
Cool to do: Remember that you're not the only one who's suffering the heat; so is your dog. Big Bear is dog friendly, according to dog owner and frequent Times Travel contributor Rosemary McClure. You can take the lake cruise on Saturdays and Sundays for $22 for adults ($20 for seniors and military, $12 for kids ages 3 to 12 and free for kids younger than 2) with your four-footed friend if he/she is well behaved. Info: Miss Liberty, (909) 866-8129
Cheapest way: If you have a motorcycle, the twisties are fun to drive and bikes get good mileage. For instance, a Yamaha V Star 1300, a cruiser, gets 78 mpg, according to Gas2. Your 200-mile round-trip (based on downtown L.A.), would cost you less than $8. Plus — the added bonus of a bike — you'll feel at least 15 degrees cooler thanks to the wind that rushes toward you. The downside: probably not the best conveyance for your pooch.
ALSO
Warships and free concerts by Los Lobos, Quiet Riot, Motley Crue's Vince Neil coming to L.A. Fleet Week
In San Francisco, you simply don't need a car on Market Street and the waterfront. In fact, you'll be happier without one
Napa Valley tops this list of the 12 most romantic places to visit in America
Want to see a tiger in the wild? Take this safari to India's national parks and reserves
---
Get our L.A. Goes Out newsletter, with the week's best events, to help you explore and experience our city.
You may occasionally receive promotional content from the Los Angeles Times.