Napa Valley tops this list of the 12 most romantic places to visit in America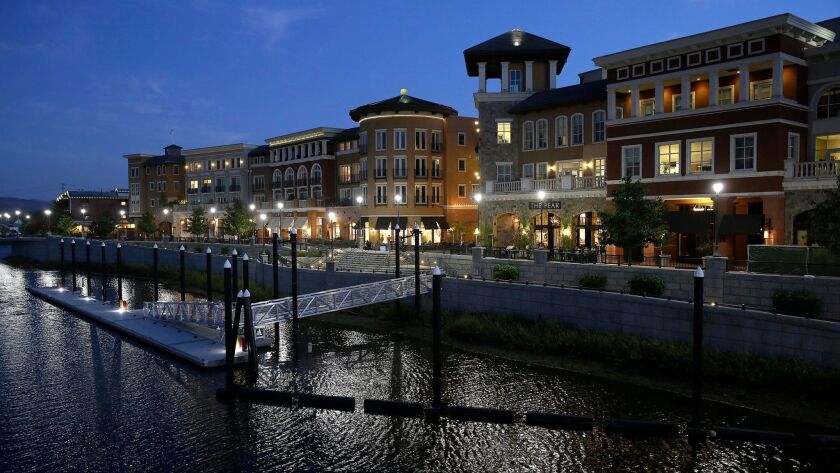 If you're searching for America's most romantic getaways, you need visit just a few states, according to a U.S. News & World Report' listing released Thursday. Hawaii and California claim three destinations each, and Massachusetts has two in the rankings that profile some of the most scenic and couples-friendly places to vacation.
The most romantic of them all? Napa Valley, in the heart of the Golden State's wine country, took the No. 1 spot. "The tiered hillsides, wine caverns and illustrious estates make for stellar scenery, and top-class hotels are taking note," the magazine wrote of the area.
The magazine's website says selections are based on "an analysis of expert and user opinions." Here are the rest of the destinations deemed perfect for lovebirds.
2. Kauai, Hawaii
3. Maui, Hawaii
4. Charleston, S.C.
5. Savannah, Ga.
6. Cape Cod, Mass.
7. St. Augustine, Fla.
8. Lanai, Hawaii
9. Martha's Vineyard, Mass.
10. Big Sur
11. Santa Barbara
12. Aspen, Colo.
Looking for romance and something affordable? The magazine ranked these places in the West — Sedona, Ariz. (No. 3), Cannon Beach, Ore. (No. 4), Santa Fe, N.M. (No. 6) and Monterey (No. 8) — that will set the mood but won't bust your wallet.
Info: 12 Best Romantic Getaways in the USA, 10 Best Cheap Romantic Getaways in the USA
ALSO
Pick veggies, collect eggs, make breakfast at Mendocino cottages. And don't forget to pet the goats
Seniors, buy a lifetime federal lands pass now. The price will jump from $10 to $80 on Monday
Did you fall in love with totality? Next total solar eclipse comes to the U.S. in less than 2,420 days
---
Get inspired to get away.
Explore California, the West and beyond with the weekly Escapes newsletter.
You may occasionally receive promotional content from the Los Angeles Times.