Where to find smokin' fresh cocktails in Vegas, just in time for National Tequila Day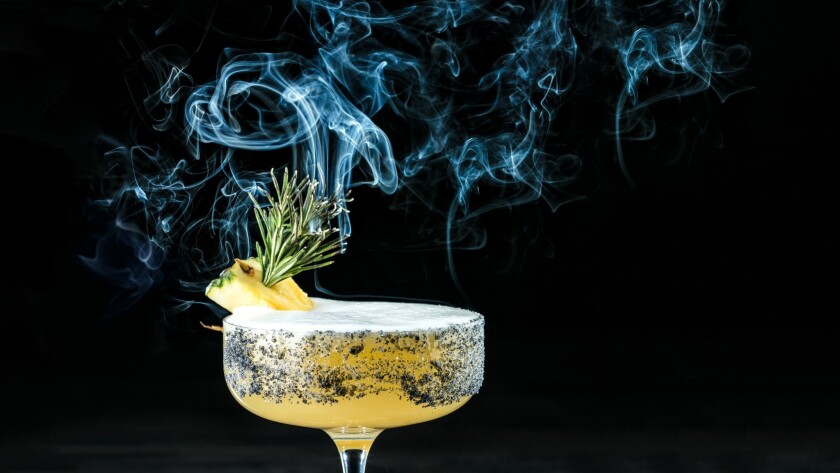 Sweet-and-sour mix is out; fresh cucumber, pineapple and watermelon are in when Las Vegas bartenders shake it up for National Tequila Day on Monday.
Sadly, it's not a federal holiday. Still, the agave fields in Mexico (the plant from which tequila is distilled) hold the honored distinction of being collectively recognized as a UNESCO World Heritage Site.
But back to Vegas' twist on tequila.
You can still order a traditional margarita if you like, but two of the city's newest restaurants have concocted creative uses for the Mexican spirit. And both are located just a mile off the Strip.
The food at Bandito Latin Kitchen & Cantina is inspired by various Latin American cultures, but the emphasis is on Mexican cuisine. That's true for the cocktails, too, with plenty of mescal and tequila behind the bar.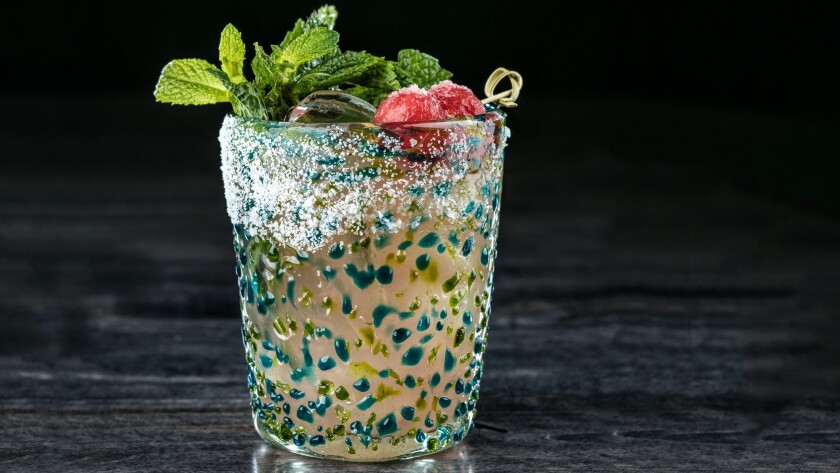 Straying from the typical margarita, Bandito offers drinks with enticing names such as the El Guapo, La Piñada El, La Paloma Blanca, Sandia and Smoking Bandito. The Smoking Bandito blends Hornitos Black Barrel Añejo tequila (with a spicy adobada infusion) with charred pineapple, fresh pineapple juice, lime and agave in a glass coated with black salt.
The restaurant, which opened in early June, is located in the Hughes Center along East Flamingo Road at Paradise Road.
Info: Bandito Latin Kitchen & Cantina, (702) 857-7550
A few blocks up Paradise, MB Steak offers another new dining and drinking experience inside the Hard Rock Hotel & Casino.
MB stands for My Brothers, specifically restaurateurs David and Michael Morton, the latest in a line of Morton men well-known for their steakhouses in Chicago and Vegas. Their newest venture had its grand opening in mid-June.
The restaurant's creative homage to tequila is its Spicy Cucumber margarita. The drink begins with Milagro Silver tequila infused with habanero and jalapeño. The heat of the peppers is cooled by the addition of fresh cucumber, lime and mint.
The two-level restaurant is reached through a tunnel entryway, and drinks are served across a leather-topped bar. A staircase takes guests to a bar and lounge one floor above.
Reservations: MB Steak, (702) 483-4888
ALSO
When Vegas' pools get too crowded, rent a 'floating cabana' on Lake Mead for a day
Like vintage glow sticks, many neon signs are making a comeback in Vegas
'Circus 1903' brings classic big-top thrills to Vegas. Yes, there will be elephants, just not live ones
The real place to chill out in Vegas: tea time. These hotels offer classic services that go way beyond scones
---
Get inspired to get away.
Explore California, the West and beyond with the weekly Escapes newsletter.
You may occasionally receive promotional content from the Los Angeles Times.