Happy birthday, National Park Service! Free entry, parties will mark agency's centennial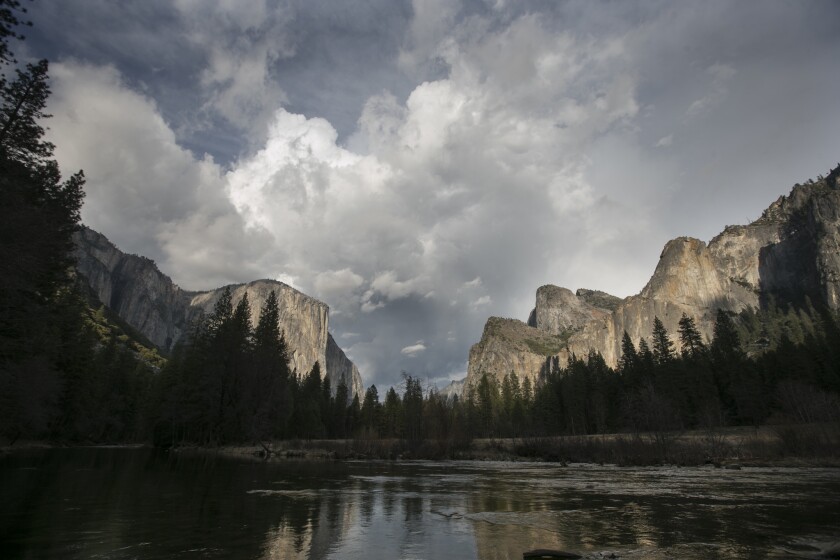 The National Park Service turns 100 on Thursday marking a century since Woodrow Wilson signed into law the act creating the agency. Celebrations begin with free entry Thursday through Sunday at the 124 parks that charge fees.
In addition, parks, historic sites, seashores and other public lands are planning celebrations too on what's also called Founders Day.
In Washington, D.C., more than a thousand people are expected to show up at the Washington Monument on Thursday morning to form a Centennial Living Arrowhead, the symbol of national parks, using brown, green and white umbrellas.
Here are events happening at national parks in the West. Go to the Park Service's centennial website for more events on Thursday, this weekend and the rest of the agency's 100th year. And check out the Find Your Park website for stories and photos too.
Get ready to party in the "hottest, driest, lowest" park in the system where temperatures Tuesday topped out at 104 degrees at the Furnace Creek Visitor Center [(760) 786-3200].
The desert park east of L.A. is hosting a free reception with cake and refreshments from 1 to 2 p.m. at the visitor center. You can also check out "Historic Photography in Death Valley," an exhibition that includes photographers Edward Weston, Ansel Adams, Frederick I. Monsen, and George A. Granton. It's on through the end of the year.
The valley of Half Dome, El Capitan and Yosemite Falls became a national park in 1890, though Abraham Lincoln had set the land aside in 1864 before the National Park Service's creation.
On Thursday, the park will host a hike to the top of Lembert Dome, a high point at about 9,000 feet; a program on Stephen T. Mather, the agency's first director; horse-drawn stage-coach rides; and tours of frontier artifacts at the Pioneer Yosemite History Center. Other events continue year-round; check out events this weekend and beyond; (209) 372-0200.
Yellowstone, which includes parts of Idaho, Montana and Wyoming, was the first to be created and placed under the supervision of the Department of Interior in 1872.
The park [(307) 344-7381] plans An Evening at the Arch concert at 7 p.m. Thursday. Performers Emmylou Harris, John Prine, Teddy Roosevelt re-enactor, Joe Wiegand and others will take the stage at the Roosevelt Arch in Gardiner, Mont. (Free tickets were given out lottery-style in July; 6,000 are expected to attend.) You can watch a live broadcast by registering at livestream.com.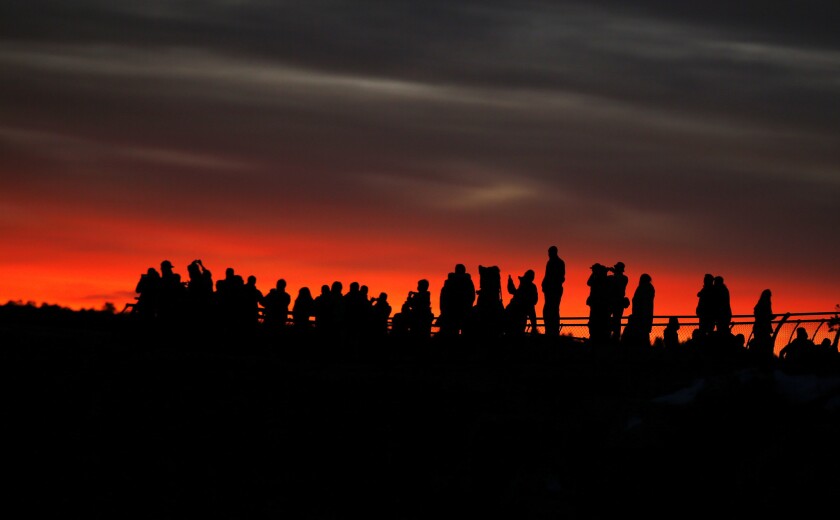 The South Rim of the Arizona park on Thursday will host a naturalization ceremony for new citizens and hand out birthday cake at 1:30 p.m. at Centennial Central at the train depot.
Visitors can step into the past at the Amtrak Trails and Rails Exhibit or take part in events ranging from nature walks and condor talks to history and geology programs; (928) 638-7888.
Redwood National and State Parks
To appreciate California's most famous trees, this park (really series of parks) in Northern California will host a Centennial Tour of the Tall Trees Grove. It's hard to get to this little-known spot of redwoods and ferns (you drive six miles down a gravel logging road).
You must have free tickets to go on the hike. They can be picked up at Prairie Creek or Thomas H. Kuchel visitor centers when they open at 9 a.m. The ranger-led hike starts at 10:30 a.m. and ends at 2 p.m.; (707) 465-7765.
Visitors also can take nature walks Thursday and Friday to the Lady Bird Johnson Grove, a mile north of Orick, Calif.
Golden Gate National Recreation Area
This wide-ranging parkland in San Francisco includes the Presidio and other former forts, Alcatraz Island and points in between.
The celebration is from 5 to 9 p.m. Thursday at the Main Parade ground at the Presidio [(415) 561-4700] where you can sing Happy Birthday to the parks, grab a free cup of hot chocolate and experience a storytelling session around the campfire.
You can scoot over to nearby Muir Woods National Monument in Marin County on Thursday for a ranger talk on redwood ecology and a chance to mingle among the giant trees.
---
Get inspired to get away.
Explore California, the West and beyond with the weekly Escapes newsletter.
You may occasionally receive promotional content from the Los Angeles Times.