In 1926, the second week in February was designated Negro History Week. Decades later, it morphed into Black History Month. Here are four places to go, including a little-known site in California, to learn about African American culture during the month of February or anytime of the year.
Memphis, Tenn.
The National Civil Rights Museum at the Lorraine Motel is surrounded by the motel where Martin Luther King Jr. stood on a balcony when he was gunned down on April 4, 1968. The museum tells a comprehensive story, starting with slavery and the "Culture of Resistance," and continuing through the Civil War and Reconstruction to the 20th century civil rights movement. $16 for adults, $13 for children 5 to 17 years old. Open daily except Tuesdays. Info: National Civil Rights Museum, (901) 521-9699. Other worthy Memphis stops: the Slave Haven Underground Railroad Museum, a way station for slaves heading North and to freedom and the Stax Museum of American Soul Music, where Otis Redding made his start in 1962.
Kansas City, Mo.
Learn about the connection between America's pastime and black history at the Negro Leagues Baseball Museum. It's located in the city where the first such league was founded and tells the story of the 75-plus leagues and teams that emerged between 1920 and 1955, mostly in the South, Northeast and the Midwest. Exhibits tell many stories, from honoring Negro Leagues players who made it into the National Baseball Hall of Fame to the "clown teams" that worked comic acts into their games. Open daily except Mondays. $10 for adults, $6 for children 5 to 12 years old. Info: Negro Leagues Baseball Museum, (816) 221-1920
Natchez, Miss.
The city of Natchez, not far from New Orleans, dates to 1716 and was the site of one of the largest slave markets in the South, Forks of the Road Slave Market. Miss Lou Heritage Group & Tours explains what happened in this corner of Mississippi. The Civil Rights tour on Feb. 23 and 24 stops at five sites to tell how the activism of the '60s in this Southern town played out ($20 for adults), and the Heritage Tour & Tasting in March and April delves into African American foods and culture ($30 for adults). Info: Miss Lou Heritage Group & Tours, (601) 597-2112
Allensworth, Calif.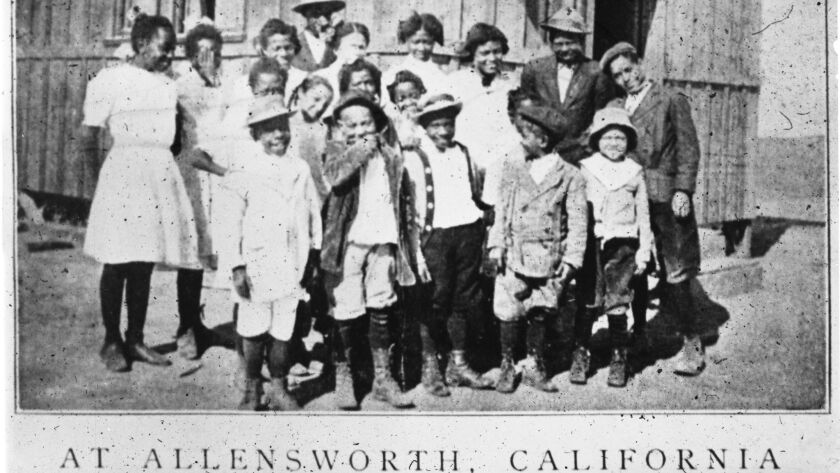 In 1908, Col. Allen Allensworth and others founded a community about 30 miles north of Bakersfield that would allow blacks to own land and create better lives. The town thrived on farming and small businesses, but faltered after Allensworth's untimely death and other setbacks. Today, Colonel Allensworth State Historic Park, created in 1974 in rural Tulare County, tells the story of the community's early years, with seven restored and reconstructed buildings, including the colonel's house, a schoolhouse, Baptist church and library, as wella s artifacts and photographs. Visitors are invited to a Black History Month open house on Feb. 10 ($8 per vehicle) that will feature tours and live entertainment. Info: Colonel Allensworth Historic State Park, (661) 849-3433
---