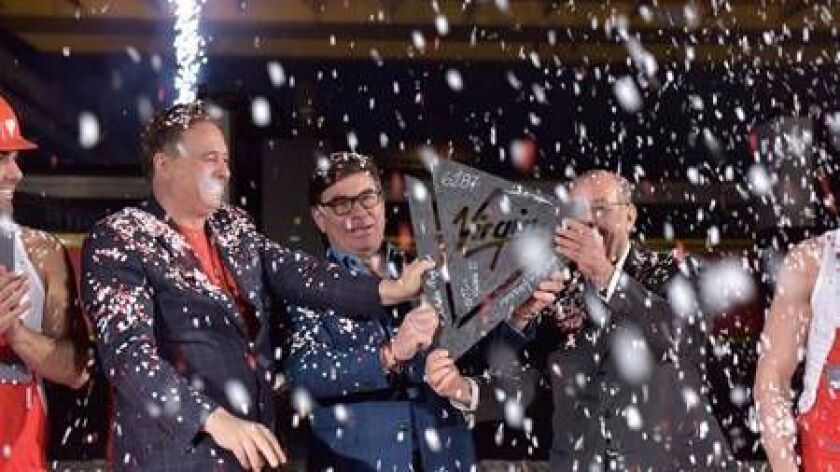 Virgin Voyages on Wednesday took the first steps in making good on Richard Branson's promise in 2015 to create a cruise line like no other.
In Genoa, Italy, the first piece of steel was cut at Fincantieri Ship Yard for the first of three midsize cruise ships that will bear the Virgin logo. Folks could tune in to the splashy celebration on a Facebook live feed.
On the same day, Alaska Airlines announced plans to absorb another Branson-created entity, the popular Virgin America airline, by 2019. Though Virgin and Alaska are operated as separate airlines right now, the plan is to combine them and drop the Virgin name. More on that later.
Virgin Voyages provided few details about the "intrepid, romantic and irresistible vision" for the cruise line, as Chief Executive Tom McAlpin, a former Disney Cruise Line executive, said at the event. No ship name was announced either.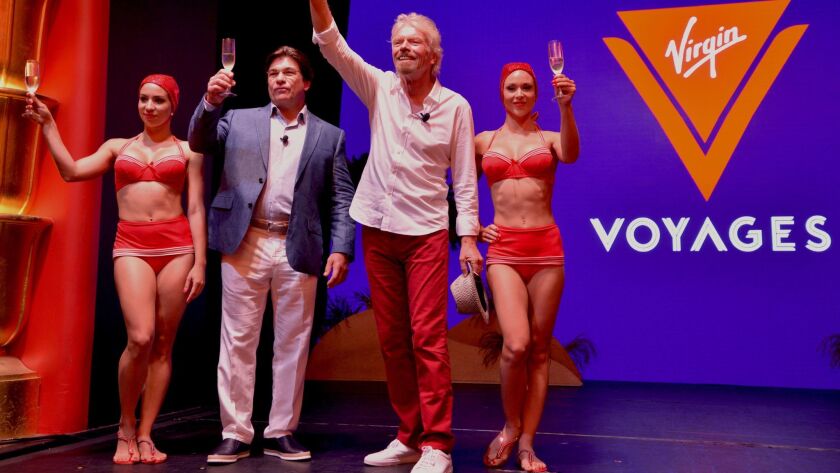 The ship is set to make its debut in 2020. It will hold more than 2,700 passengers and sail on Caribbean itineraries, a company statement said.
The creative team of 10 companies set to craft the look and feel of the ship were introduced Wednesday too. It includes Big Apple-based Roman and Williams, which worked on Ace Hotels in New York and New Orleans; and London-based Pearson Lloyd, which designs everything from airplane interiors to workplaces.
OK, back to the vanishing Virgin America. The U.S. airline that started operations in the San Francisco area a decade ago has been popular with travelers for its quirky on-board extras and cool vibe.
Alaska completed a $2.6-billion purchase of the airline in December and plans to retire the Virgin name. But could the airline name live on anyway?
"Alaska Airlines has been paying a licensing fee to Branson's Virgin Group for the name Virgin America," L.A. Times staff writer Hugo Martin reported Wednesday.
"Branson told reporters last year that he might consider relaunching Virgin America if Alaska Airlines decides to retire the brand."
ALSO
6 things you need to know about the new electronics carry-on ban
Chef who made Julia Child cry headlines Santa Barbara food and wine event honoring her
'I was terrified': What happened to one traveler who lost his passport in transit and how he got himself out of trouble
The August eclipse is the 'most spectacular thing you'll ever see,' especially in Missouri
---