Want more from your next vacation? 15 extreme getaways for global adventurers
When summer is done, apparently, a true adventurer's thoughts turn to Arctic snorkeling, Asaro Mudmen and roadless Patagonia.
That's the case, at least, among the people who put together trips for three of the leading adventure tour companies in the U.S. and the U.K. Sifting through their new itineraries, I've come up with 15 far-flung destinations. Besides the snorkeling and Mudmen, you'll find Scottish lochs, a little Japanese island seldom seen by Westerners; and, you heard it here first, a chance to go eight days without a shower in Chad.
The companies behind these trips are Geographic Expeditions (GeoEx; born as Inner Asia in 1982, based in San Francisco); Mountain Travel Sobek (born in 1969, based in Emeryville, Calif.); and Momentum Adventure (born in 2005, based in England).
GeoEx and MTS each offer dozens of small-group tours yearly (typically fewer than 16 people), along with custom itineraries; Momentum specializes in custom trips (hence no price tags or departure dates for its trips here).
The trips are in alphabetical order by country. None is cheap, and other tour operators may cover some of this territory. Also, for those who'd rather come up with their own approach to these places, I've dropped in links to get you started.
1. Canada's Northwest Passage: Arctic narwhal and polar bear safari
On this Mountain Travel Sobek safari to spot polar bear and narwhal --"the unicorns of the sea" – your ship ventures 435 miles north of the Arctic Circle. Yet the itinerary includes chances to snorkel (yes, a suit is involved) and kayak, along with forays by snowmobile and traditional Inuit wooden sled. Stops include Pond Inlet, a scenic hamlet at the northern tip of Baffin Island. Inuit drum-dancing, throat-singing and storytelling are scheduled. If lucky, you'll get within yards of a feeding narwhal, along with harp seals, bearded seals, ring seals, and bowhead and beluga whales. Departures in May and June. Prices start at $10,495. Trip details. More on Baffin Island.
2. Chad: Camel caravans and sandstone wonders
Starting Nov. 3, Mountain Travel Sobek (MTS) will take travelers camping in Chad, central Africa. That 17-day journey may be the first such trip by a U.S. operator. Justin Huff, director of Africa programs for MTS, has called this "roughing it at its finest – exploring the great deserts without showering for eight days is the definition of authentic adventure." The trip follows camel caravan routes of the Kereda, Gorane, Bideyat and Arab nomads, with a chance to check out sandstone rock formations of the Ennedi Plateau and linger in the gorge where Tobu people bring their camels to drink. Also expected: date palm oases and massive dunes. But it'll be challenging. Lonely Planet calls Chad "hardcore" and the U.S. State Department has a warning in place. MTS has follow-up trips planned in February and next November. Prices start at $6,175 per person. Trip details. More on Chad's Zakouma National Park.
3. Chilean Patagonia: Glaciers, peaks and a passage to Argentina
As if its crazy serrated mountains and glacial lakes weren't enough, southern Chile has a new national park. Patagonia National Park, which includes the sprawling Chacabuco Valley in the Aysen region, is a former cattle and sheep ranch that was bought by American conservationists Douglas and Kris Tompkins, who then bankrolled a decade of habitat restoration and wildlife conservation through the charity Conservacion Patagonica. (Doug Tompkins made his money founding North Face and co-founding Esprit.) GeoEx has crafted a trip to explore that renewed landscape, then cross from Chile to Argentina at a roadless border outpost accessible only on foot. Then comes hiking among the peaks, glaciers and lakes of Patagonia's iconic Fitz Roy range. GeoEx has departures in January and February. Prices start at $9,990. Trip details. More on Chile.
4. Congo: In the company of gorillas
This nation is just emerging after a devastating civil war. Why go there? Mountain gorillas, lowland gorillas and chimpanzees, all in one place. GeoEx has put together a trip that includes UNESCO-listed Virunga National Park, whose guides often speak passionately about the job of protecting these animals. There may be helicopters – you'll have to decide, because GeoEx is offering this only as a custom trip. Itinerary details. More on Virunga.
5. Iceland's Vestmannaeyjar Archipelago: Green islands, thrilling climbs, isolated lodges
These islands' inhabitants "melted away" after a century raising cattle on this strangely isolated grassy slopes, leaving puffins, seals and scattered hunting lodges, eerily isolated on steep, grassy slopes. If you travel with Momentum Adventure, you get your choice of thrill-seeking approaches: climb by ropes up the island cliffs, hike up, or helicopter in. The tour operator brings in a chef and staff, giving travelers a chance "to collect their thoughts leagues from anywhere." To work out your own approach to the islands, start here.
6. India to Myanmar: A gathering of tribes and a far-flung border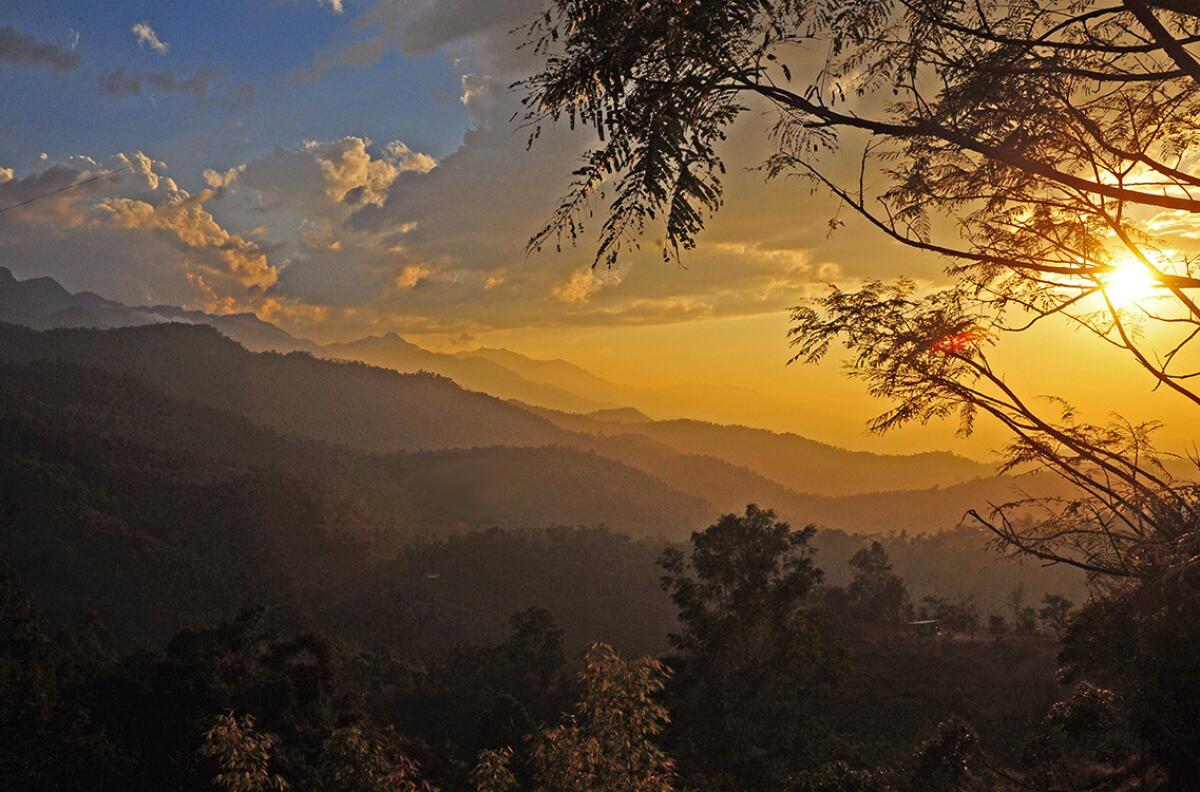 Guests with GeoEx's Tribal Crossroads journey will be among the first Westerners in 75 years to cross the newly opened border from northeast India to Myanmar. Travelers will see the Hornbill Festival, which gathers 16 Naga tribes in full regalia, and converse with elders of the rarely visited Konyak tribe, known for elaborate facial tattooing. GeoEx has departures in November, this year and next. Prices for the 18-day itinerary start at $10,975. Trip details. More on Myanmar. More on the Hornbill Festival.
7. Italy's Upper Valdarno: Food, drink, river and rod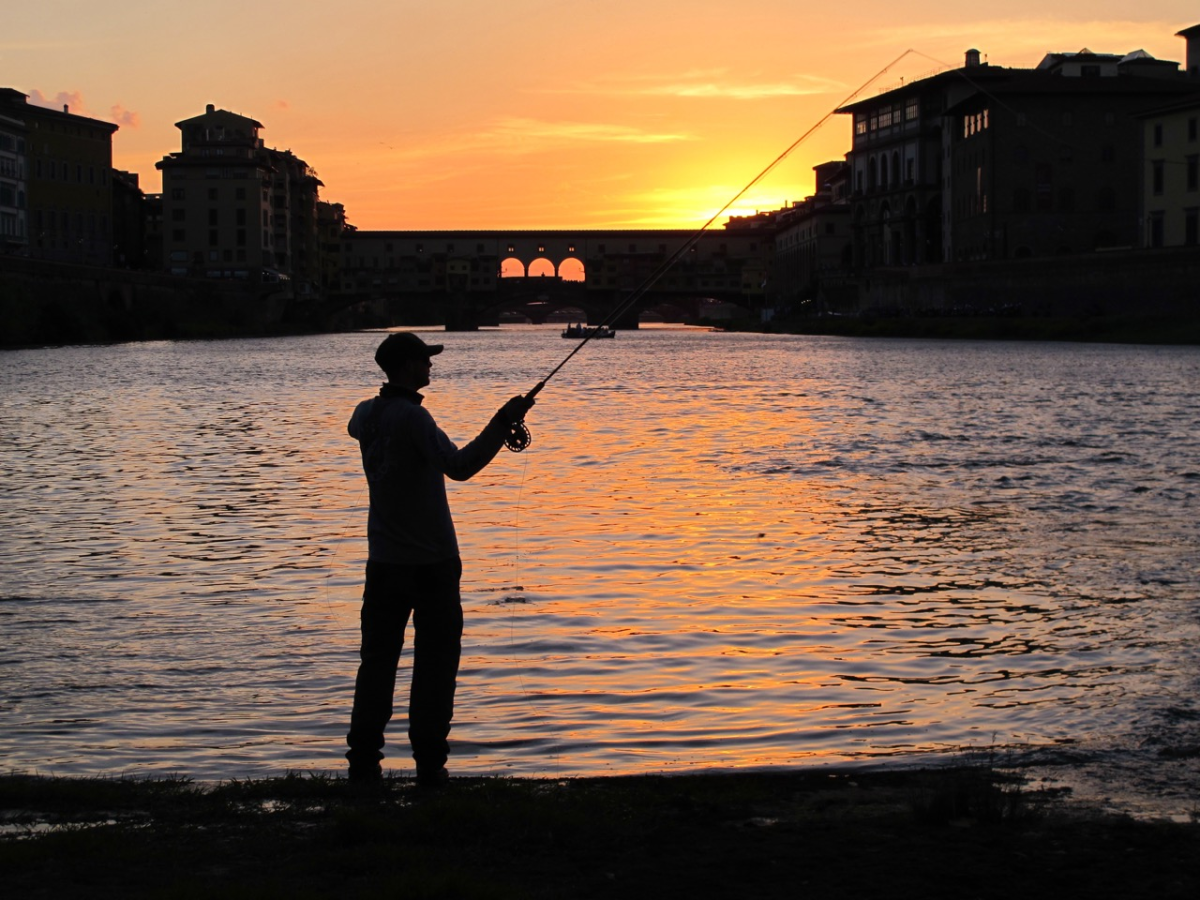 OK, for most people, Tuscany is more about food, drink and art than adventure. But there's fly-fishing, and the Momentum Adventure people say they can arrange access to several private lakes in and near Tuscany's Valdarno area. You can even do catch-and-release angling in the Arno, that river that flows through Florence and Valdarno, though the private lakes are surely more pristine. Momentum can also book you into a sprawling villa with horseback-riding and wine-tasting, even boar-hunting if you're so inclined. The Valdarno area has vineyards, olive groves, cypress trees, and estates that go back centuries. You can also meander on your own through towns like Montevarchi, San Giovanni Valdarno, Figline Valdarno and Terranuova Bracciolini. What sort of folks have villas around here? Well, Sting and wife, Trudie Styler, have one—Il Palagio, where you can rent luxury lodgings for up to 50 people. More on Tuscany.
8. Japan's Kyoto and Shikoku: An island full of misty mountains and revered temples
This is the Japan of misty mountains, fertile farmlands, far-flung fishing villages – perhaps more inspiration than perspiration, unless you decide to make the full 88-temple, 750-mile Shikoku Island pilgrimage that many Japanese do. GeoEx's itinerary begins with historic, urban Kyoto, then advances by train and ferry to Shikoku, smallest of Japan's four principal islands. Travelers inspect 300-year-old farmhouses and vine bridges and hike in the lush Iya Valley. A spring trip will be led by travel writer and Japan expert Don George; a fall trip by award-winning guide Vassi Koutsaftis. GeoEx has departures in November, March and April (sold out) and November 2016. Prices start at $11,375. Trip details. More on Shikoku.
9. Malaysian Borneo: Jungles, caves, butterflies and orangutans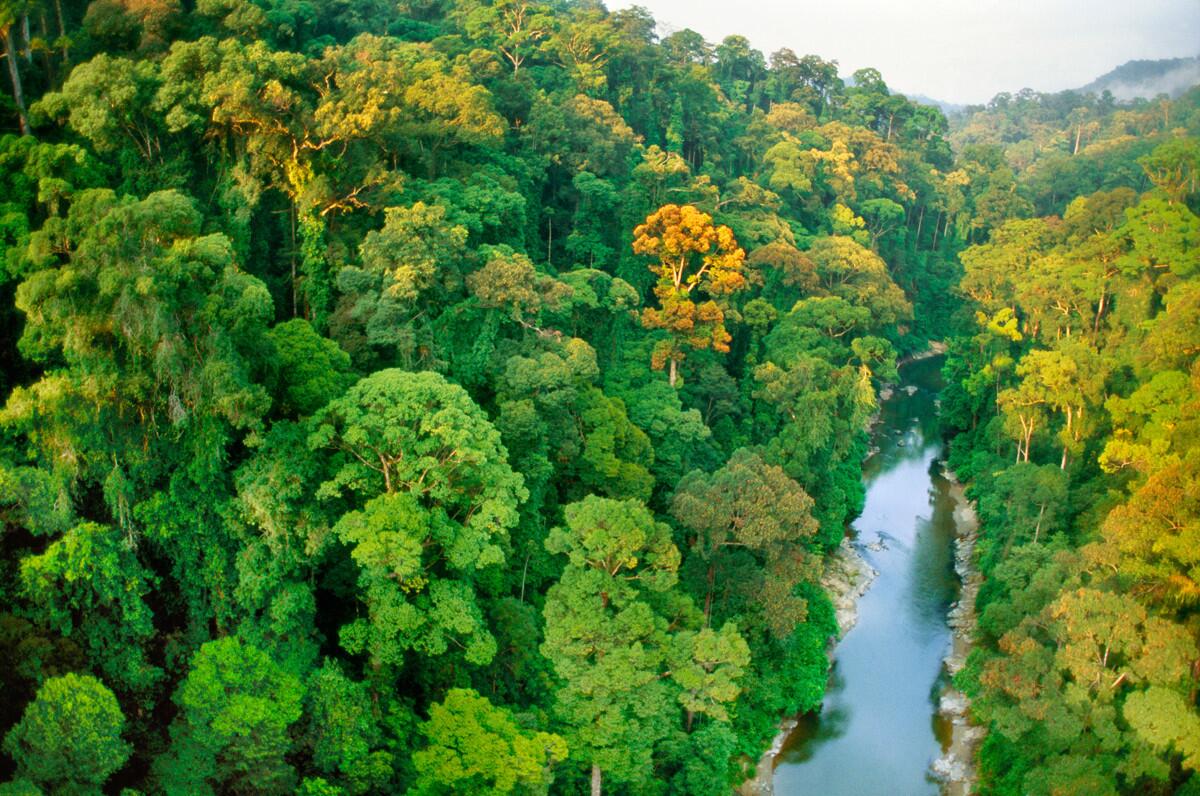 Borneo is new territory for most people. And the Malaysian part in particular is known for its wildness. GeoEx's Rivers & Jungles of Borneo expedition probes the Sabah and Sarawak regions by river boat and foot. The itinerary includes rescued orangutans and the longest cave system in Southeast Asia, along with sundry bats, birds, beetles, butterflies and proboscis monkeys. Maybe, if you're lucky, you'll glimpse a rare clouded leopard. GeoEx has departures year-round. Prices start at $6,450. Trip details. More on Sabah.
10. Morocco: Through the desert, into the oases, up the mountain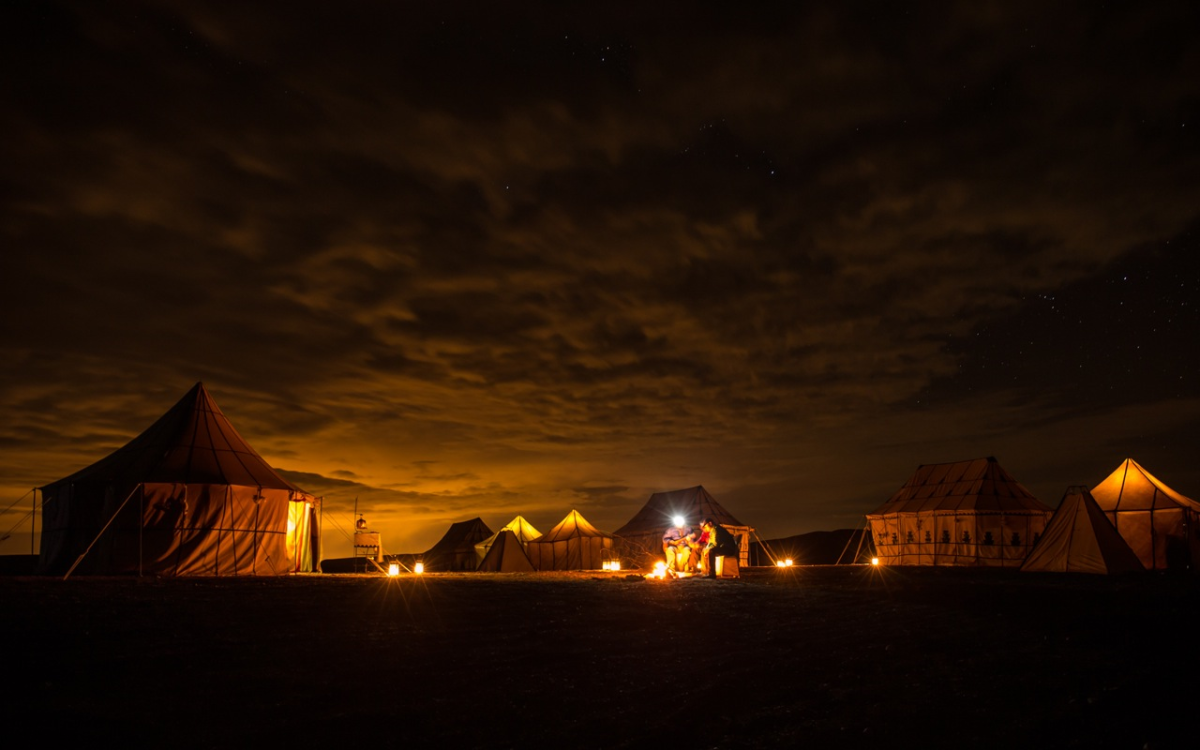 A silent sunset is nice. But racing through the Agafay Desert at the wheel of a 4x4 Predator x-18 all-terrain buggy isn't bad, either. If you go that route with Momentum Adventure's custom itinerary, organizers say you may savor the "exhilarating dichotomy at play behind the wheel of these modern machines driving through antiquity." Or ride the dunes on a camel, gazing upon the nearby Atlas Mountains. There are private oases, with Berber pavilions and traditional meals under the stars. Another challenge waits 60 miles south of Marrakech: the tallest peak in North Africa, Jebel Toubkal (13,671 feet), reachable by a two-day climb. More on Morocco.
11. New Zealand's South Island: Hiking, floating and flying
The secret has been out for a while on this rugged island, but Momentum attacks the place in a novel way, offering a seven-day, east-to-west sojourn, covering 250 miles of mountains, glaciers, rustic coast, a private beach. Besides hiking and off-roading, travelers do some white-water river-rafting, catch a private jet boat to the Tasman Sea and ride by helicopter at sunset to a high-country camp. More on South Island.
12. Oman: Dhows, camels and the walled city of Nizwa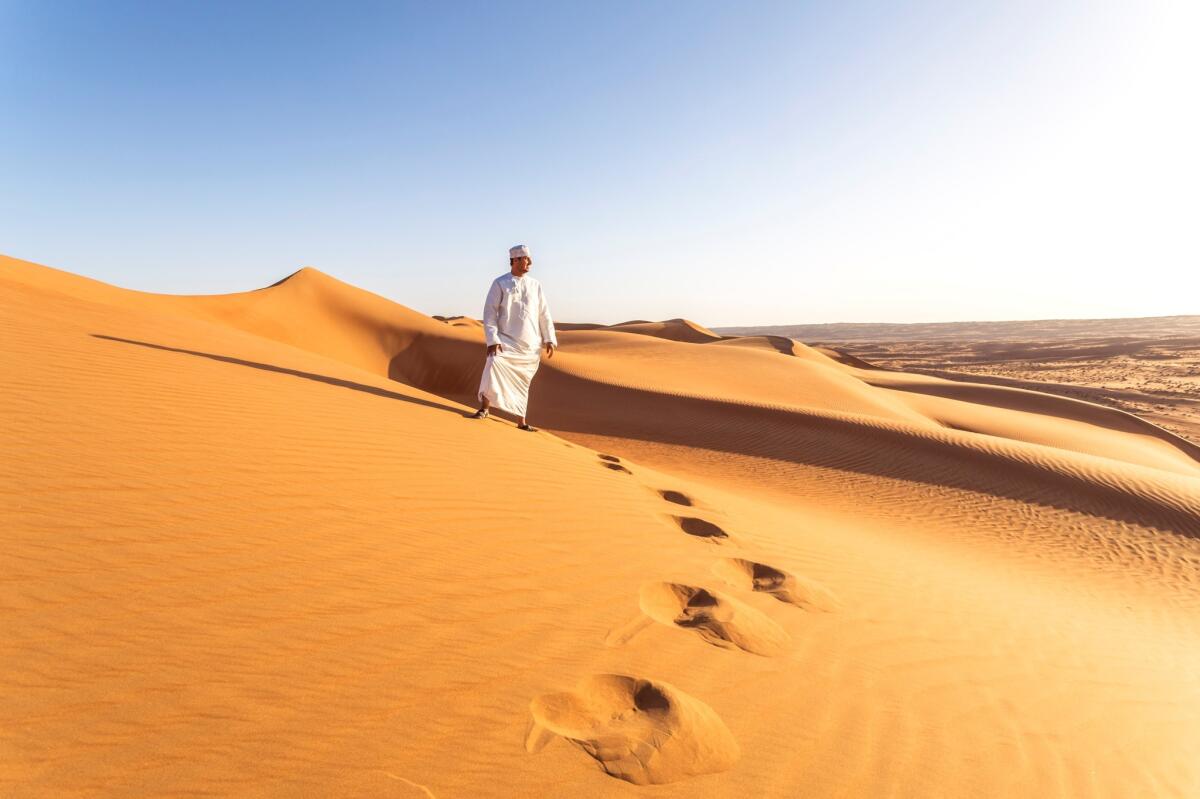 This quiet Arab sultanate on the Arabian Sea offers a lot. On MTS' Oman Explorer itinerary, travelers sample Muscat (the capital, not the grape), see forts and palaces, sail by dhow (traditional fishing boat) and ride by camel across the dunes of the Wahiba Sands. There's also the modern Sultan Qaboos Grand Mosque, the walled city of Nizwa and the Grand Canyon of Oman (a.k.a. Wadi Ghul). Also: Sleep in an updated Bedouin tent – with air-conditioning. Departures in November, and February and November 2016. Prices start at $6,495. Trip details. Here's more on Oman.
13. Papua New Guinea: Mudmen, coral reefs and an active volcano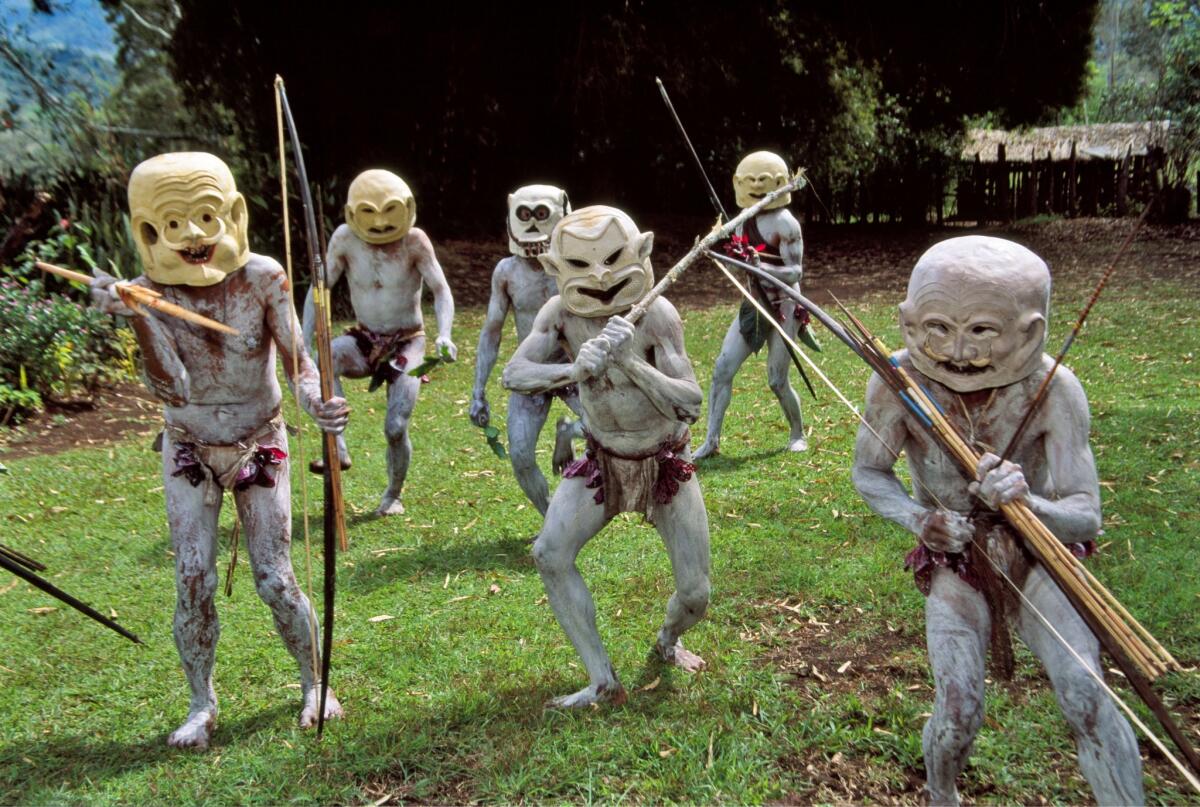 Here you climb Mt. Turvurvur (an active volcano), spot tropical birds, snorkel the Coral Triangle and dive deep into traditional cultures (including witchcraft) and colonial history. The Mountain Travel Sobek itinerary includes Asaro Mudmen and a traditional Moo-moo (which is a grand feast). Departures in July, August and September. Prices start at $6,795.Details. More on Papua New Guinea.
14. Northern Scotland: Coast, lochs and scotch in a medieval castle
The northern coast of Scotland is dotted with medieval castles, some ruined, many habitable, some with drop-dead views of the North Sea. You can rent lodgings in some, including Amhuinnsuidehe Castle on the Isle of Harris; Barcaldine Castle on the shores of Loch Creran; and Bonshaw Tower near Gretna Green. This list also includes others. The people at Momentum don't want to give away the name of their favorite castle, but it dates to the 15th century and has been deemed architecturally significant. For a price, guests can take over the place, and Momentum arranges scotch-tasting, fly-fishing in private lochs, beach bonfires and rock-climbing among the surrounding coastal cliffs. There's also trap-shooting, if you like. Or you can book a helicopter ride off the coast and look down on sunken and scuttled ships from two world wars. More on Scotland.
15. Western Sweden: Island, inlet, fiords and fun
Hike and paddle kayaks through the remote islands, fjords and secluded inlets of western Sweden's Gothenburg archipelago. Mountain Travel Sobek starts you at Gustafsberg (the country's oldest seaside resort) with stops at a 13th-century fishing village, an ancient abbey at Dragsmark and the islands off the coast of Orust. Departures in May, June, August, September. Prices start at $5,395. Trip info. To plan something yourself, start here.
ALSO
Six Flags reveals new attractions for every park in 2016
A Southern California desert festival with real rock stars: petroglyph
Deal: Fourth-graders and their families receive free pass to national parks
Get our L.A. Goes Out newsletter, with the week's best events, to help you explore and experience our city.
You may occasionally receive promotional content from the Los Angeles Times.