Trains in Hawaii? Hop aboard for short trips on scenic routes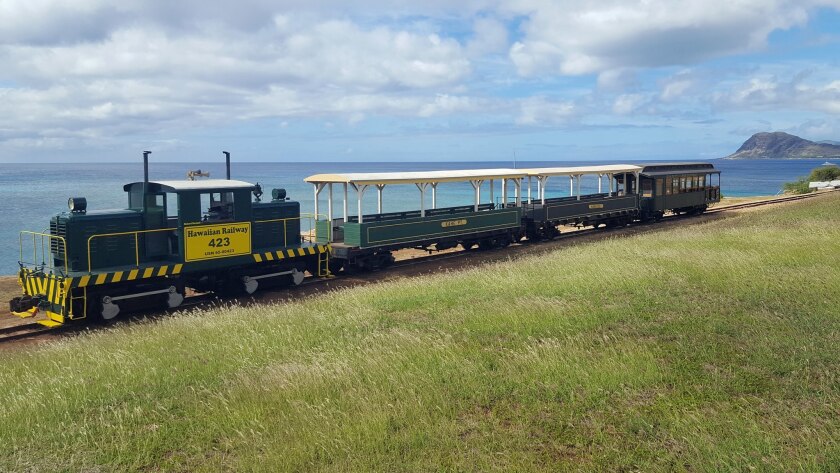 Trains that once took freight and passengers around some of Hawaii's islands are back in business, sort of. Visitors can hop aboard and ride through history along the coast or through old sugar plantations. The scenic rides are a throwback to a time when trains once operated on Hawaii, Maui and Oahu.
Oahu
About 25 miles northwest of the Waikiki resorts, the Hawaiian Railway Society operates a route that follows what was the Oahu Railway and Land Co. from 1889 until 1970.
The tracks use a portion of the line begun by 19th-century businessman Benjamin Dillingham, who had a railroad and a special interest in Hawaii's sugar cane plantations.
"He received a franchise from King [David] Kalakaua to build a railroad on the island," said Steve Vendt, the railway's operations manager. "It was no different than the Southern Pacific or the Union Pacific."
And it was pressed into service during the war.
"During World War II, the Oahu railway hauled over 2 million soldiers on the island," he said.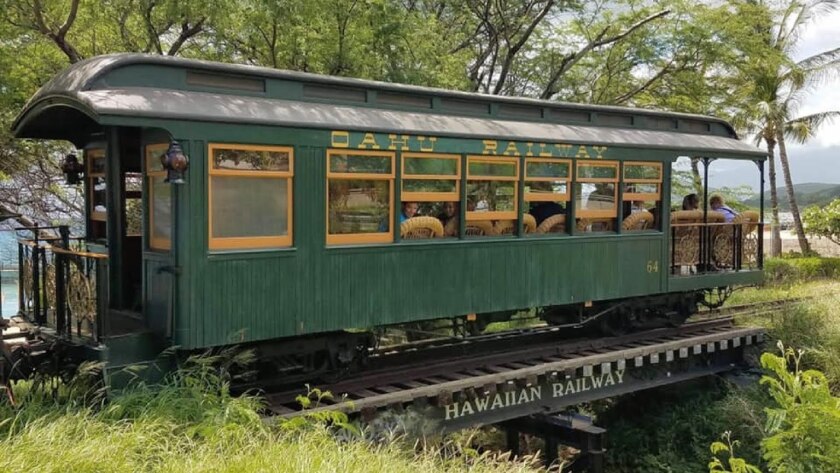 On the second Sunday of each month, visitors can take a ride in the line's pride and joy: Dillingham's personal luxury rail car, built in 1900.
"There's oak, mahogany, cherry, birdseye maple inside," Vendt said. "It has a small galley … and a toilet with a marble-top sink."
Train rides depart Ewa Beach at 3 p.m. Saturdays, and 1 and 3 p.m. Sundays. They travel west through the Ko Olina community — past Disney's Aulani resort and Four Seasons Oahu — and continue along the ocean for about half a mile. (The 3 p.m. trips are particularly popular since they stop outside an ice cream parlor in Ko Olina.)
Tickets cost $15 for adults and $10 for children 2 to 12 and seniors 62 and older. Rides in the Dillingham parlor car cost $30; tickets are sold on a first-come, first-served basis.
Also on Oahu, visitors can hop onto the Pineapple Express during a visit to the Dole Plantation. The train makes a two-mile journey through fields of pineapple and groves of bananas while a narrator shares the story of James Dole and the world-famous fruit empire he created on the same land at the beginning of the 20th century.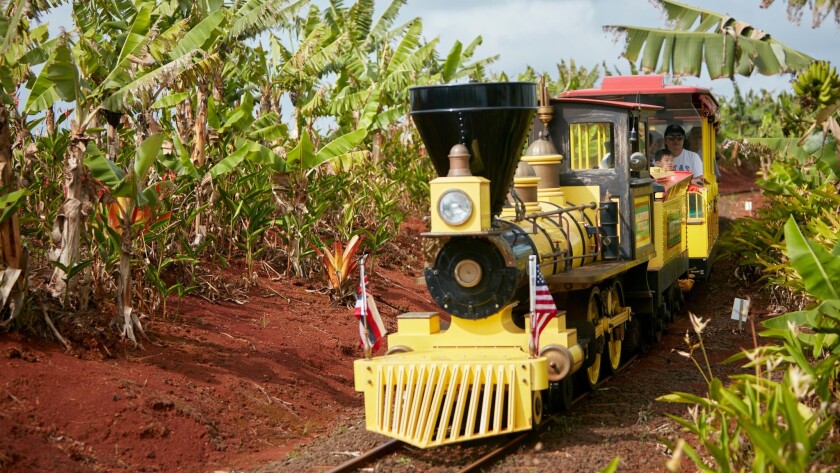 Several trips are offered each day. Tickets cost $11.50 for grownups and $9.50 for children 4 to 12 years old.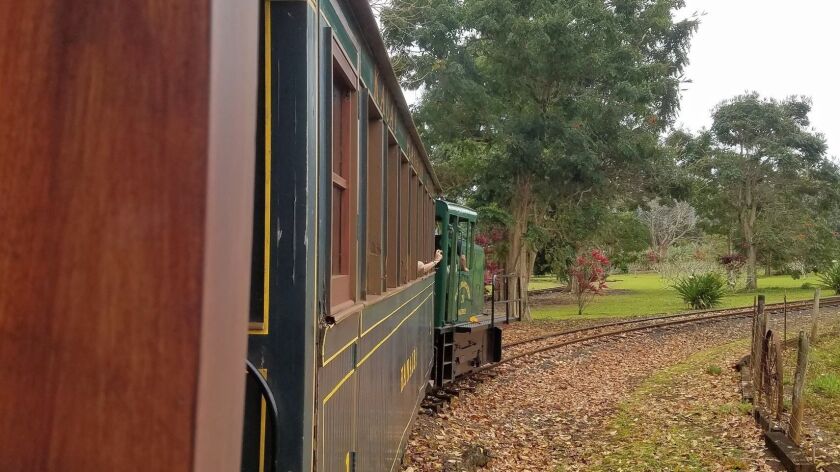 Kauai
A few miles west of Lihue, the Kauai Plantation Railway offers an experience that blends a train ride with the island's natural landscape.
The train makes a loop through 100 acres of the Kilohana Plantation, where workers still toil in fields not far from restaurants and shops. During the journey, riders pass orchards in which 42 varieties of fruit are grown, including apple bananas, avocados, mangoes, pineapples and the little-known orange-yellow and fleshy canistel, also called eggfruit.
Several trips are offered starting at 10 a.m. daily. Tickets can be bought in advance on the website for $19.50 for adults and $14 for children 3 to 12.
Maui
A fourth tourist train, the Sugar Cane Train near Lahaina, is currently closed for improvements. The railroad's website said the line plans to reopen in 2019.
---
Get inspired to get away.
Explore California, the West and beyond with the weekly Escapes newsletter.
You may occasionally receive promotional content from the Los Angeles Times.