The fashion and fun of Hawaii's golden age of cruises on Matson Lines
Visitors to Honolulu can now step back in time to an era when ocean liners linked Hawaii to the mainland, and passengers, including the rich and famous, fashionably made the most of their five-day crossings by sea.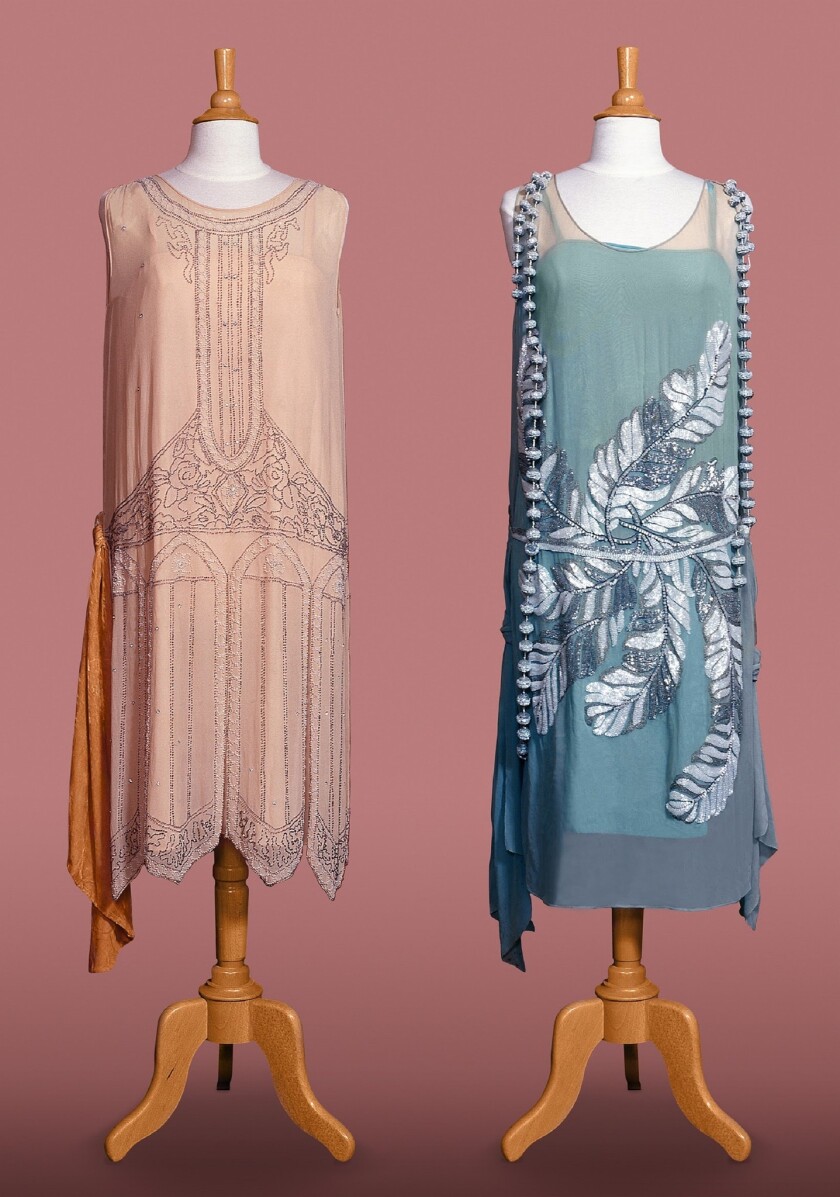 The fashions of guests traveling by Matson Lines are shared through a collection of 55 photos and drawings on display in the Coronet Lounge at the Royal Hawaiian, the hotel the ship company built in 1927 to house its passengers in style upon arrival in the islands.
"Everybody was dressed to the nines. They looked wonderful," said Lynn Krantz, the Matson archivist who curated the exhibit.
How Louis Macouillard's watercolors of Hawaii, California and the South Pacific inspired a life of travel »
Krantz explained that ship travel in the early to mid 20th century was a far cry from modern-day cruises, on which shorts and T-shirts are common attire.
"They were a lot more elegant. Fashion was very important to people traveling on a ship," she said. "People maybe changed (outfits) five to six times a day."
Matson allowed passengers, many of whom would spend a month or two in Waikiki, to bring up to 350 pounds of luggage.
"There were trunks just for hats, those big Louis Vuitton steamer trunks. And they didn't think anything of packing those trunks to the hilt," Krantz said.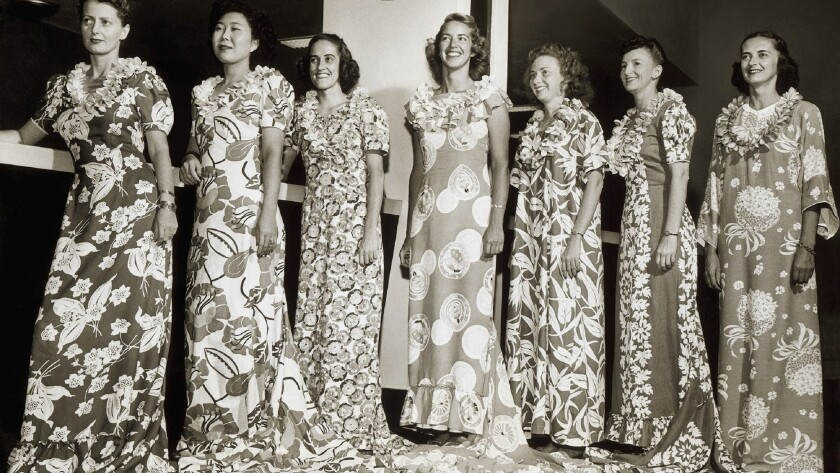 For women, sunning on the deck meant a swimsuit much more modest than those worn now. In the 1950s, "tea timer" blouses were popular for women as after-swim coverups. The same fabrics, specifically created for Matson, also were used for men's aloha shirts.
Nearly every occasion on board required a change of clothes. For women, that included plenty of cocktail dresses and evening gowns.
"There were outfits for playing cards, which were very elegant, cocktail couture," Krantz said.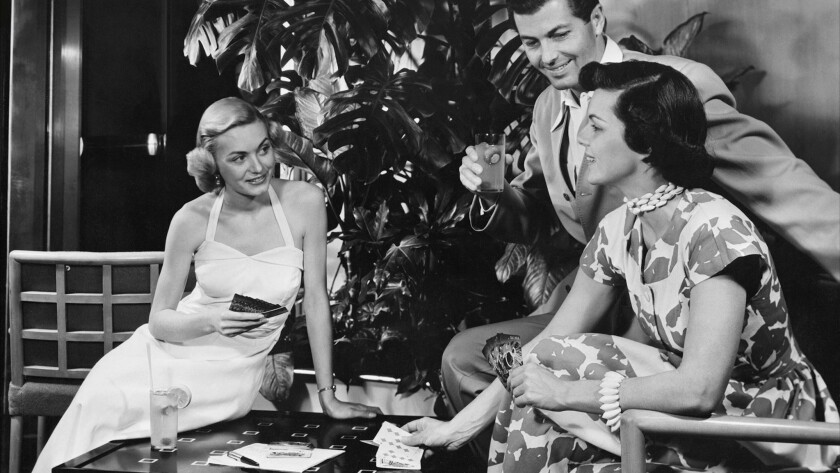 "It's not just an exhibit, it's a story," Krantz said. Each image is accompanied by captions explaining the clothing being worn.
"Fashions Aboard Matson's S.S. Lurline and the Royal Hawaiian" will continue through February. Admission is free.
Matson was a key player in the development of Hawaii as a tourist destination in the era before air travel became common. The company operated passenger ships to the territory-turned-state from the 1920s through the 1960s. Since then, it has moved only cargo, not people.
The S.S. Lurline, Matson's most famous passenger ship, entered service in 1932.
---
Get inspired to get away.
Explore California, the West and beyond with the weekly Escapes newsletter.
You may occasionally receive promotional content from the Los Angeles Times.