10 SoCal luxury hotels earn four-diamond ratings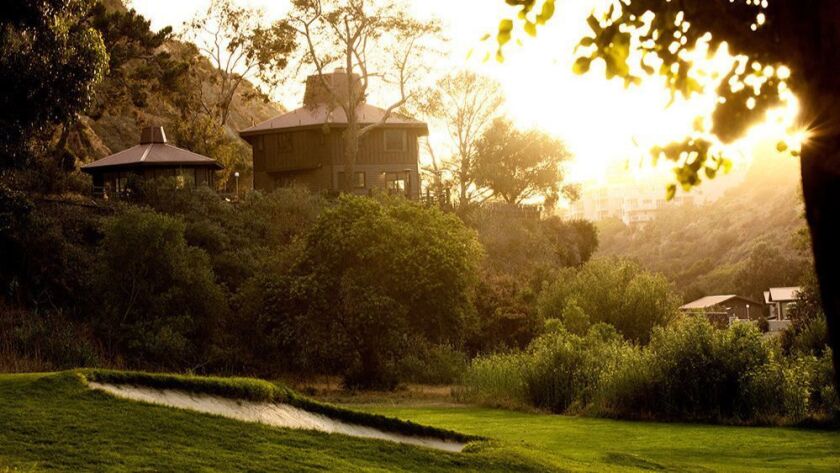 AAA showered four diamonds on 10 hotels in a wide swath of Southern California, from boutique beach sites to brands well-known for luxury.
The Westdrift in Manhattan Beach, the Ranch at Laguna Beach and Lido House in Newport Beach led the list of properties that met inspectors' criteria over the last 12 months.
In the brand-name category, the Waldorf Astoria Beverly Hills as well as Sheratons in San Gabriel and Universal City, and Kimptons in West Hollywood and Palm Springs made the cut.
What one hotel inspector looks for (there's an ick factor) and what one hotelier says about less-than-flattering findings »
Farther afield, Hotel Paseo in Palm Desert, and Willows Hotel & Spa at Viejas Casino & Resort on tribal lands in Alpine, a town in San Diego County, also received four diamonds. There are 107 such ranked hotels in greater Southern California, and 1,722 nationwide, a AAA statement said Thursday.
The organization sends inspectors to review properties on a scale of one to five diamonds.
Travel Editor Catharine Hamm wrote in a recent column about how they do their jobs: "The exterior of the hotel also comes in for scrutiny, looking at the outside and grounds of hotels as well as public areas and rooms." No detail is too small to check, such as rusty or stinky microwaves, and lint in hair dryers.
Unlike AAA, some hotel rankings apply an algorithm to online reviews or tap travel experts to weigh in.
AAA did not award new five-diamond designations to Southern California properties; there are 13 existing ones from Ojai and Dana Point to Rancho Santa Fe and Carlsbad.
AAA ranks properties in the U.S., Canada, Mexico and the Caribbean.
---
Get inspired to get away.
Explore California, the West and beyond with the weekly Escapes newsletter.
You may occasionally receive promotional content from the Los Angeles Times.