Boaty McBoatface won't be the name of Britain's polar research vessel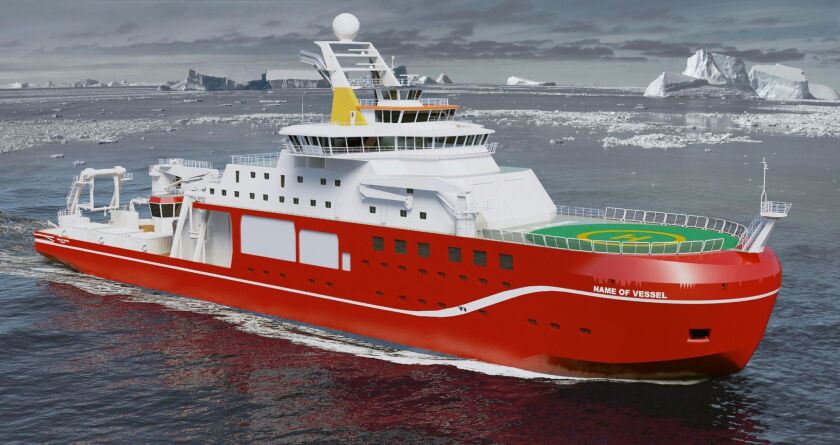 Forget the "Brexit" vote in June, the most closely watched election in Britain has been the online naming of the country's polar explorer vessel.
Alas, the ship will not be called Boaty McBoatface, a hands-down favorite among more than 100,000 online voters, but rather the Sir David Attenborough, who turned 90 on Sunday.
The country's National Environment Research Council says in a statement the name "captures the ship's scientific mission and celebrates the broadcaster's contribution to natural science."
No one can deny Attenborough embodies the explorer ethic. The naturalist and broadcaster has taken viewers on adventures around the world in such BBC TV series as "Life" and "The Life of Birds."
"I have been privileged to explore the world's deepest oceans alongside amazing teams of researchers, and with this new polar research ship they will be able to go further and discover more than ever before," Attenborough said last week after the name was announced.
Even Boaty McBoatface's creator James Hand tweeted his congratulations — and said he voted to name the ship after Attenborough.
But wait, Boaty McBoatface isn't dead yet.
The science agency's statement says the silly but captivating name will be affixed to a remotely operated sub-sea vehicle.
"The 'Boaty' sub-sea vehicle will be dispatched from the RRS [Royal Research Ship] Sir David Attenborough to allow the ship's research crew to collect data and samples from the deepest waters of the Arctic and Antarctic."
The research ship, which costs about $288 million, is under construction in Merseyside and is expected to sail in 2019.
MORE
No (April Fool's) joke: Cruise line gives ship name Boaty McBoatface a thumbs-up
Something else to see in Canada's polar bear country: white whales
This is a 'beginner' trail? Testing acumen and bravery in the mountain biking destination of Moab, Utah
---
Get inspired to get away.
Explore California, the West and beyond with the weekly Escapes newsletter.
You may occasionally receive promotional content from the Los Angeles Times.