In California's Amador County, spend a weekend sipping Zinfandel from ancient vines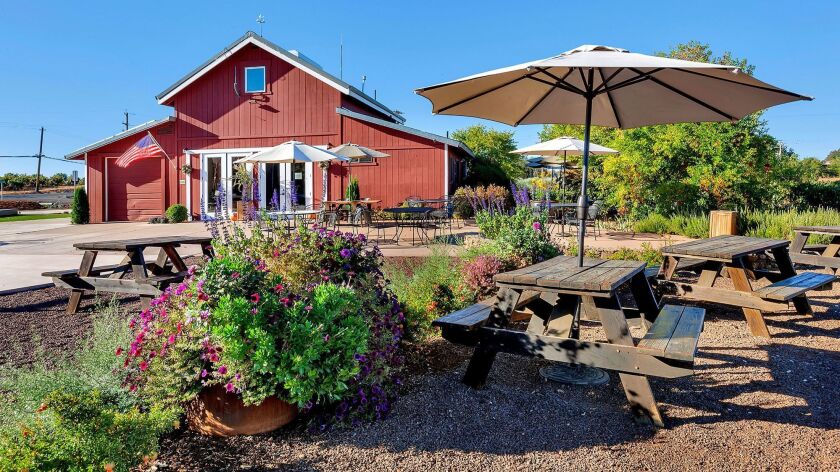 This year Amador County celebrates the 150th year since the planting of the Original Grandpere Zinfandel vineyard in the Sierra foothills southeast of Sacramento. The vines have endured, dodging pest invasions as well as Prohibition (the home wine-making loophole). Only three winemakers in the county (and one Lodi winery) now craft Zin from this tiny batch of grapes. The wine sells out quickly after its January release, so on a chilly March morning my husband and I headed to Amador County hoping to snap up a few bottles. The tab: $310 for two nights at the Hanford House Inn, breakfast included; $140 for dinner for two at Taste; and $20 for lunch at Amador Vintage Market.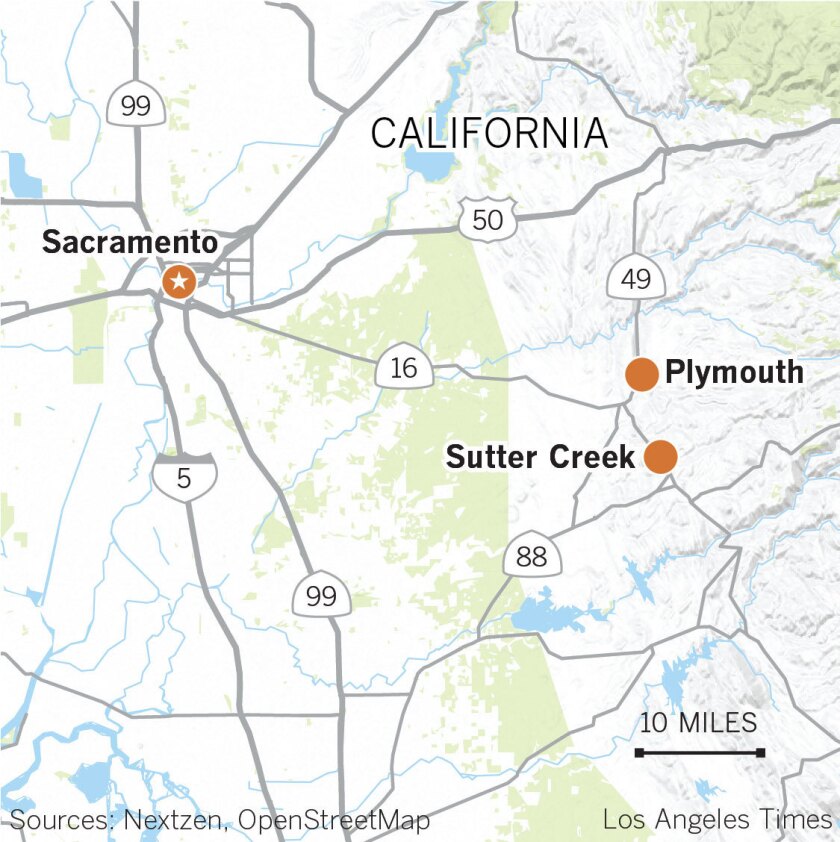 THE BED
You know the Hanford House Inn in Sutter Creek isn't your aunt's B&B when you see modern art lining the walls. New owners Athena and Robert Gordon took the inn down to the studs, transforming 16 rooms and a standalone bungalow into a rustic-chic inn. Most rooms have fireplaces and balconies and offer local art for sale. Breakfast at Element, the inn's sleek restaurant, is included, possibly the yummiest perk in the county.
THE MEAL
Taste, on Main Street in Plymouth, is lauded as one of Amador County's top restaurants, with an emphasis on local produce. At our visit, chef-owner Mark Berkner crafted what he calls "mushroom cigars" by wrapping three varieties (cremini, shiitake and oyster) in phyllo. For the entree he bathed Ora King salmon in mushroom broth. After an indulgent meal, we ordered the "good for you dessert," a sugar-, dairy-, soy- and gluten-free masterpiece that lived up to its name. The next morning, we grabbed picnic fare from local caterer Beth Sogaard's Amador Vintage Market.
THE FIND
The three Amador County wineries that make Zinfandel from Original Grandpère grapes are across the road from each other, so our unofficial taste test was a cinch. After sampling Andis' unreleased vintages of Old Vine Zinfandel I asked to buy a bottle, but the 2019 release was already sold out. (It makes only 120 to 180 cases of this Zin.) At Vino Noceto, I learned that this style of Old World wine was meant to be paired with a meal. Too bad we missed one of the winery's pizza nights. And at the last tasting room, winemaker Scott Harvey of Scott Harvey Wines was pouring sips of his latest batch of his 1869 wine from his share of the OGP vineyard. "We're not making the wine," Harvey said. "Mother Nature's making the wine. We've just got to stay out of the way." We were in luck; Harvey had a bottle for purchase.
THE LESSON LEARNED
We had a great lesson in viniculture as we compared how three winemakers crafted their Zinfandel from the same grapes. Next time, I'll buy a bottle from each and pair the wine with food as it is meant to be enjoyed.
Hanford House Inn, 61 Hanford St., Sutter Creek, Calif.; (209) 267-0747. Rooms from $155. One wheelchair-accessible room.
Taste, 9402 Main St., Plymouth; (209) 245-346. Wheelchair-accessible.
Amador Vintage Market, 9393 Main St., Plymouth; (209) 245-3663. Wheelchair-accessible.
Scott Harvey Wines, 10861 Shenandoah Road, Plymouth; (209) 245-3670. Wheelchair-accessible.
Vino Noceto, 11011 Shenandoah Road, Plymouth; (209) 245-6556. Wheelchair-accessible.
Andis, 11000 Shenandoah Road, Plymouth; (209) 245-6177. Wheelchair-accessible.
---
Get inspired to get away.
Explore California, the West and beyond with the weekly Escapes newsletter.
You may occasionally receive promotional content from the Los Angeles Times.