Roam with the wild horses on a weekend escape to Reno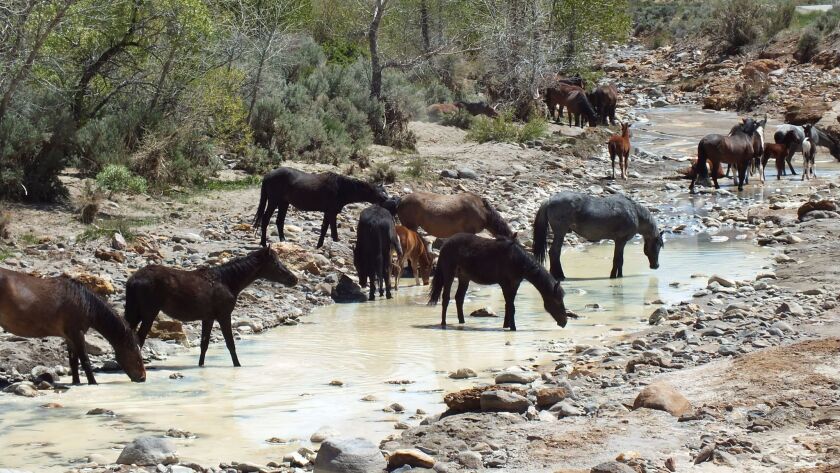 We can thank Velma Johnston, better known as "Wild Horse Annie," for the thousands of mustangs that roam the high desert of northern Nevada. In 1955 the Reno woman convinced state legislators to halt the roundup of wild horses on state lands for sale to pet-food makers. Federal lawmakers followed suit in 1971. Although some ranchers still consider them a nuisance, I found them a wondrous sight as they roamed freely, creating a no-cost experience for nature lovers.
The tab for two excluding airfare and car rental: $170 for one night at the non-gambling Renaissance Reno Downtown Hotel and $60 for a dinner of shared plates at Kauboi Izakaya.
The bed
Oversize black-and-white photos of mustangs are scattered throughout the public areas of the new Renaissance Reno Downtown Hotel (1 S. Lake St., Reno; [775] 321-5830). Given Nevada's strong ties to gambling, I was surprised to discover that the Renaissance eliminated the casino that anchored the hotel when it was called the Siena. Guests now play boccie — there are seven indoor and two outdoor courts — where clanging slot machines once dominated the casino.
The meal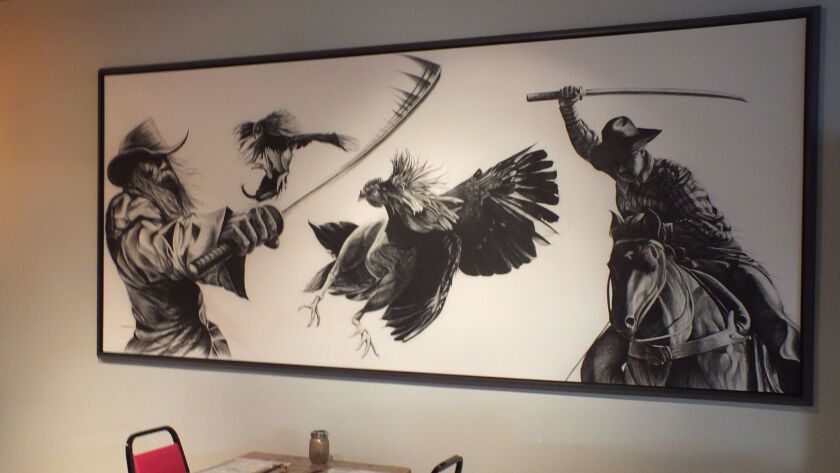 I knew I had stepped into someplace different when I laid eyes on the mural of cowboys brandishing samurai swords at Kauboi Izakaya (1286 S. Virginia St., Reno; [775] 453-2592). The restaurant — the name means "cowboy tavern" in Japanese — features beautifully presented small bites that are ideal for sharing. I particularly enjoyed the spicy soba (chilled Japanese noodles) with cucumber and avocado ($8) and a shrimp, shiitake mushroom and onion tempura with ponzu dipping sauce ($11).
The find
To view mustangs grazing in the arid mountains around Reno, you can take a tour or explore on your own. Sonny Boys Tours ([775] 200-5205) offers various-length outings starting at $56 with a two-person minimum. I set my own pace by taking a scenic drive along Nevada 341 to Virginia City, an old mining town (and popular tourist destination) that appears frozen in time. Closer to Reno, I found plenty of wild horses along, and even on, Canyon Way, south of Exit 22 on Interstate 80.
The lesson learned
Each spring the federal Bureau of Land Management rounds up horses on land that can't sustain them. Some become part of the Extreme Mustang Makeover, a 100-day period during which trainers tame the wild critters. The horses are put through their paces June 23 and 24 at the Reno Rodeo, then auctioned off to good homes. That often means a return to the trainers who have grown attached to them.
---
Get inspired to get away.
Explore California, the West and beyond with the weekly Escapes newsletter.
You may occasionally receive promotional content from the Los Angeles Times.