Newsletter: Escapes: When the world plays spoiler with travel articles, Guatemala becomes Austin
If you had seen the front page of the Sunday Travel section of the Los Angeles Times on a recent Thursday evening, you would have seen a beautiful photo of a young Guatemalan woman and, on the inside, an article by Times staff writer Cindy Carcamo in which she detailed traveling to that country with her daughter. That's what it looked like at quitting time.
By late Friday morning, that cover had changed to Austin, Texas, by Christopher Reynolds, part of his occasional series called "Sites and Sounds," which tells the story of a place through its music venues.
My name is Catharine Hamm, and I'm the travel editor for The Times. In nearly 25 years as a travel editor here and at another newspaper, I've sometimes had to make last-minute decisions about articles that were fine when they were conceived, submitted, edited and designed for the page but not fine at the 11th hour.
On Jan. 10, an article by Times reporter Kate Linthicum described events in Guatemala that were leading to what she described as a "soft coup." My optimism waned, then disappeared Friday morning when Michael Ottey, an assistant editor on the foreign desk, said that by Sunday, the situation could devolve. We pulled the article. (He was right; protests spread across the country on Monday.)
Then I made the call that every reporter dreads: "How close are you to getting that story done?" I asked Christopher Reynolds, who writes and reports for the Travel section. "About 90%," he said. His years as a hard news reporter serve him well in situations in which speed is required. He's also a fine photographer, and we had his pictures too.
As he finished writing, photo editors processed his pix and designers took apart the already completed pages and devised a plan for the new article and photos. Copy editors read the article for accuracy, style and other demons that result from speed, wrote headlines and captions; our longtime airfare guru quickly got Austin airfares; one of the other editors started calling the hotels and restaurants listed in the "If You Go" box to verify phone numbers and addresses; and another editor came into the office to proofread. The online presentation was rebuilt. Reynolds finished editing his video so it would be included when the story went live on Sunday at latimes.com/travel.
The print section closed about an hour and 15 minutes late, which speaks volumes about the dedication and professionalism of all of those who work on Travel (true also of all sections in print and online).
When you have a look at the story, we hope you'll say, "Why the angst? Looks fine to me." We pray the furious paddling of duck feet isn't visible above the waterline. But as always, we welcome your feedback at travel@latimes.com.
Less frenetic stories this week but no less important: a weekend escape to a family-friendly city in the Bay Area; an "On the Spot" on keeping yourself digitally safe after the Marriott data breach; an article about free-diving, which will leave you gasping; news of a new casino and resort in Las Vegas and more. But not Guatemala.
Doing the Continental
There are clubs and then there is the Continental, Austin's musical heart and soul, Christopher Reynolds writes. Its past is as fascinating as its present, and there's a great video that shows off music in the Texas capital. Lots of joy in this one.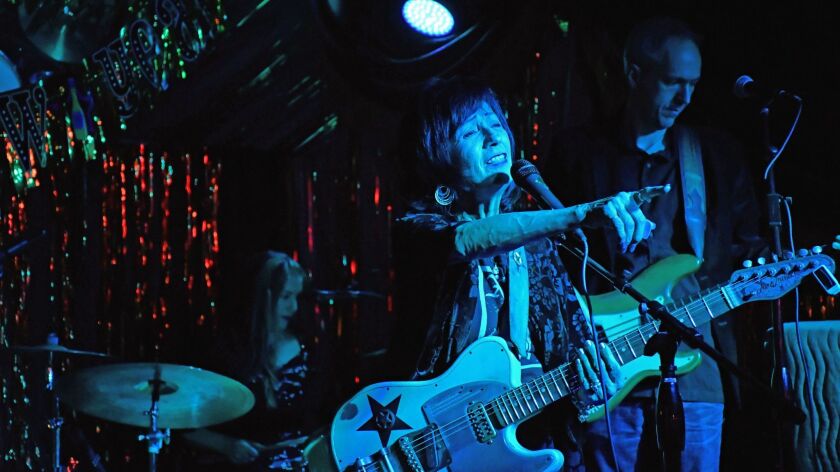 All for the family
We're very kid-friendly in Southern California, with a plethora of amusement parks, water parks and just-for-kids attractions. The Bay Area? Not overtly so. Yet Alameda is not only kid-friendly but also a bit of a throwback. Irene Lechowitzky writes about a place that has plenty of surprises, including — attention, wizards! — pinball.
Why drive to Coachella when you can fly ?
You can give your ride a rest if you're planning to attend the desert music fest, thanks to American Airlines. You could have flown before, but this time it's nonstop if perhaps a bit pricey.
Take a deep, cleansing breath
Free-diving isn't for everyone, but it was for Edmund Vallance. This is a sport that involves breath-holding, diving at least 75 feet and a feeling of exuberance when you emerge alive. As I said, not for everyone.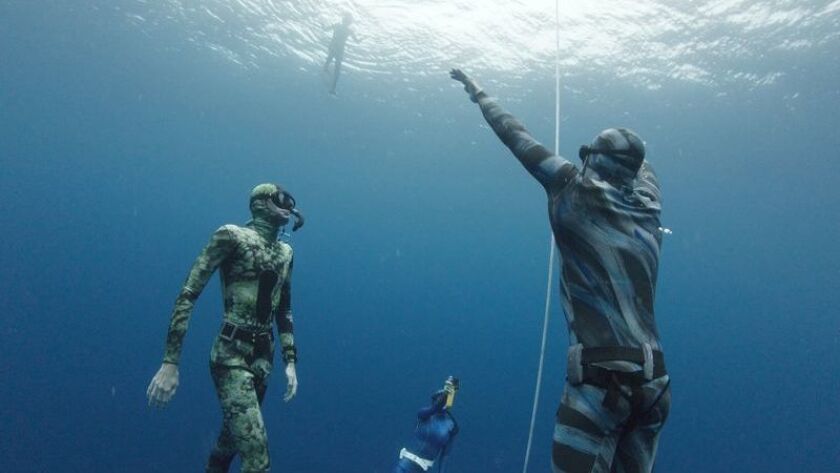 Another effect of the partial shutdown
In more airline news, Southwest's long-awaited entrance to the Hawaii market from California is still awaited. The partial government shutdown means its aircraft can't get certified and, until then, it can't fly to the islands.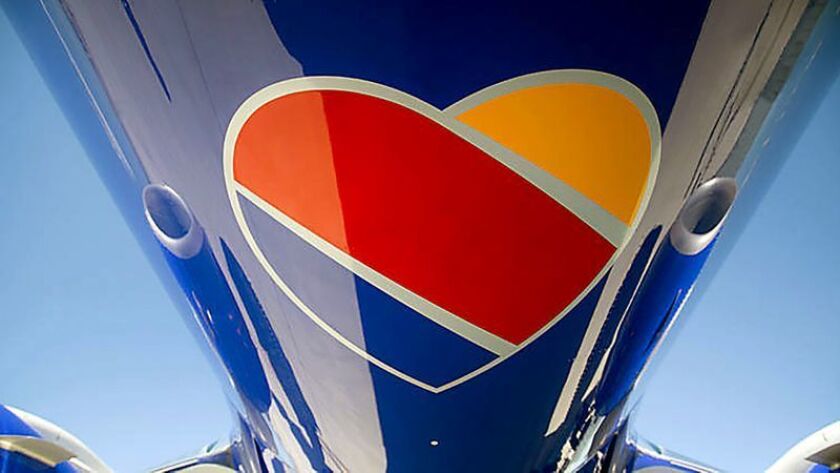 New resort to open in Las Vegas
It's the 44-story Circa Resort & Casino and it's coming soon to a gambling mecca sort of close to you. It's set to open next year, not on the Strip but in downtown. And I never knew a parking structure could be amusing, but this one is being called the Garage Mahal.
It is OK for me to nag you ...
… about whether you're taking proper precautions to thwart cyber criminals. Experts more or less told me so. Because doing business online gives you a kind of freedom that can come at a very high price. Here's what you need to do to see whether you were one of the 383 million affected by the Marriott data breach and what to do if you were. And also what to do if you ever do anything online, as I write (and nag you about) in "On the Spot."
Making airlines accountable
Sen. Tammy Duckworth (D-Ill.) wrote to Transportation Secretary Elaine Chao to ask about a delay in implementing a rule that would make airlines accountable for damage to wheelchairs. The next day, Duckworth's wheelchair was damaged during air travel. The rule that means airlines must share information on mishandling has become law, Yomi Wrong writes in "All Systems Go." Find out how you can use this information to protect yourself.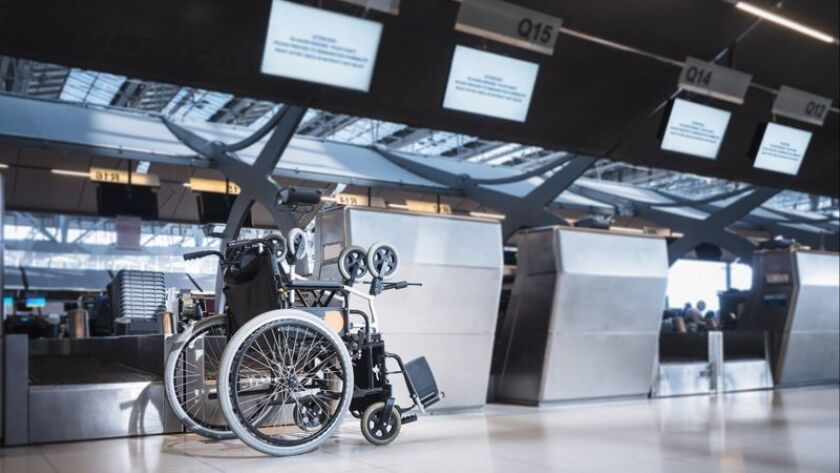 What we're reading
If the world is too much with you, this may sound like a little slice of heaven: Atlas Obscura writes about a once-abandoned village in Scotland's Outer Hebrides where you can stay in a historic cottage or hostel. Great place for hiking and to see the beginnings of Harris Tweed.
If you're a vegan, traveling can be rough, and it's not just about your diet. It includes the materials that you come into contact with in hotel rooms, among other places. And that's why the Hilton London Bankside has a suite that uses "vegan-friendly materials and design elements throughout," Travel Mole reports.
Easter is late this year (April 21), which means Mardi Gras is also late this year (March 5), so it's not too late to make plans (although some festivities began Jan. 6, but they continue). Afar magazine gives you the skinny on how to navigate Fat Tuesday in New Orleans.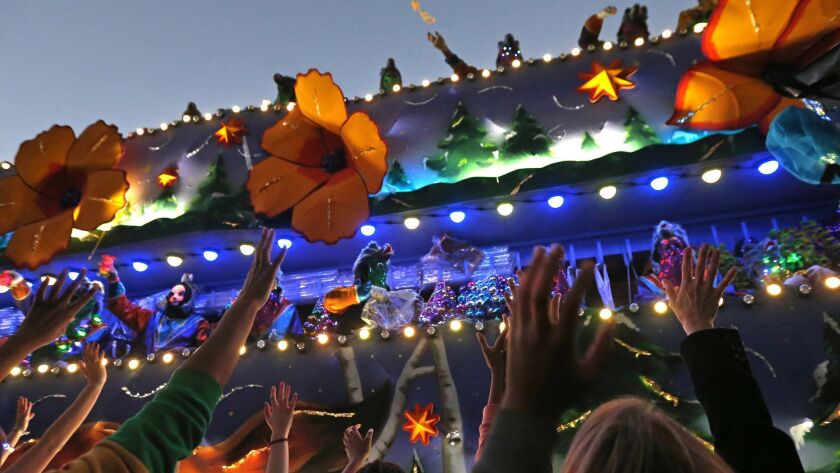 To subscribe
To subscribe to this and other L.A. Times newsletters, go to membership.latimes.com/newsletters. If you have questions, comments or complaints — about this newsletter, not about life — please send them to travel@latimes.com. Also, send recipes that are filling and not fattening for these cold winter days. I'm a little tired of chicken soup.
End paper
Last week, as mentioned above, things didn't go quite as planned. What in life does? Not my chicken soup.
A friend emailed on a recent Saturday to say she wanted to drop something at my house. "Come for lunch," I said. "I'm making chicken soup."
A slight exaggeration. I wasn't yet making the soup but immediately jumped up and threw two frozen chicken breasts into the pressure cooker and started getting the rest of the ingredients together in a cast-iron Dutch oven. It smelled good. Took the chicken out of the cooker. It smelled bad. I realized the little plastic-y paper that rests between the breasts and the polystyrene tray had also been cooking.
I had an hour. I rushed to the store, bought a rotisserie chicken, came home, cut it up, threw it in the soup, hid the packaging evidence. I had grabbed a handful of fresh rosemary as I ran back into the house, cut it up, threw it in the pot. Found other spices, threw them in the pot. In a few minutes, I threw the noodles in and brought everything to a gentle boil just as the doorbell rang.
As we slurped our soup, she declared it was marvelous. It was certainly better than plasti-breast soup would have been, but I didn't fess up. I tried to replicate it earlier this week and it was completely mediocre.
Which is to say that sometimes things turn out great, despite everything or maybe because of everything. That Austin cover story is an example. A recent weekend trip was much the same, my careful plans quickly dissolving. In fact, in travel, what doesn't go right often leads to something that goes better. In my case, some greater being also apparently watches over fools and travelers and sometimes both.
Being open to what happens can have its own rewards for travelers. Remember them and congratulate yourself for being spontaneous. And as always, travel safely and well. We'll be here to welcome you home.
---
Get inspired to get away.
Explore California, the West and beyond with the weekly Escapes newsletter.
You may occasionally receive promotional content from the Los Angeles Times.